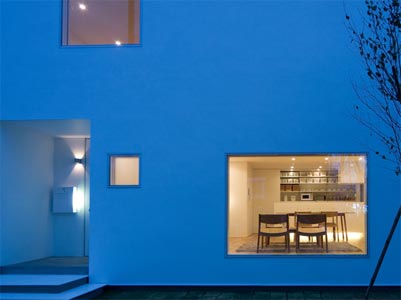 As much as I adore Japanese architecture, its aesthetics, creativity and vision has influenced modern Japanese interior design as well. Therefore, I've decided to provide you with a bit of inspiration by showcasing modern interior spaces from a selection of prefab home models by Muji from across Japan.
A single, hovering shelf in the entrance for keys and wallet. with no legs to stand on, the box-like shelf creates clean lines while keeping the flow – modern Japanese minimalism at its best.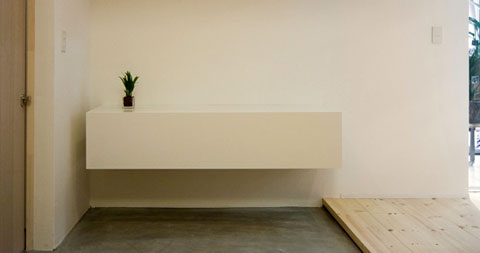 A crispy-white bathroom with small mosaic tiles. Very few items are on display, while most of them are stored in mirrored cabinets or in the open space below the counter.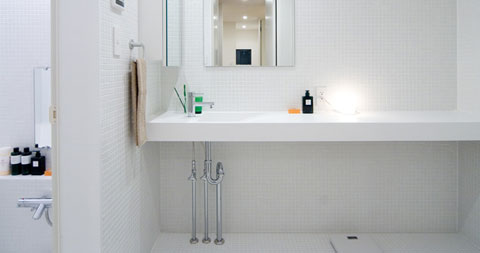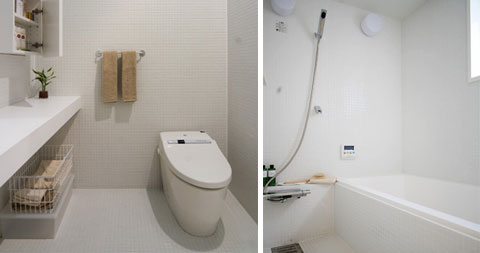 I like the arrangement of the washroom providing both shower and bathtub in an enclosed space.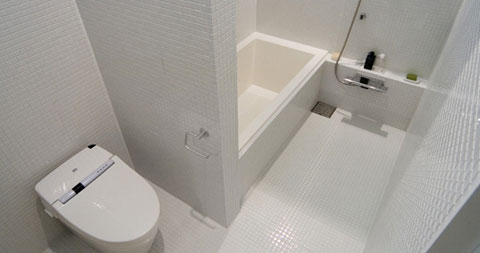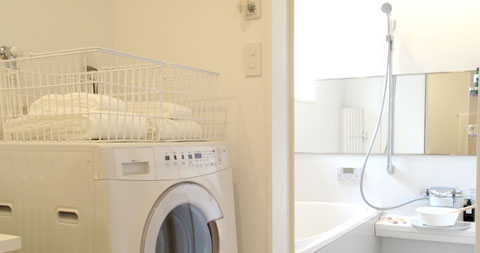 The living/dining room is an open space with bright walls and natural flooring, creating well-defined lines and spaces with no partitions. A very calm color pallet gives a certain unity to all the elements in the room, while large windows provide light and fresh air.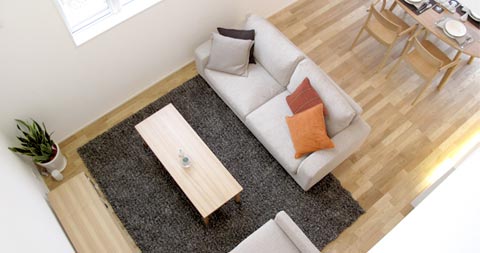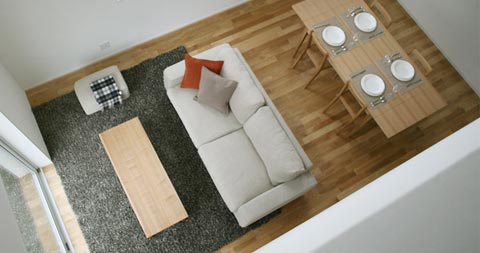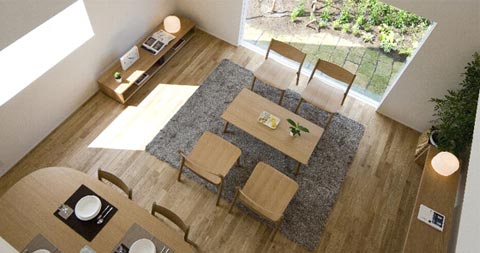 Although loaded with items, the open storage space behind the kitchen counter is still clean and tidy with no clutter – Check it out, there's even enough space for a washing machine in the corner.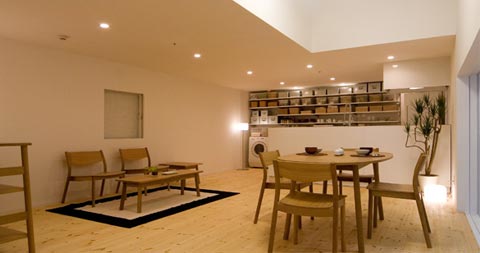 The kitchen counter, with its white square box design, provides an interesting lighting solution underneath – The perfect ambiance for a late night dinner.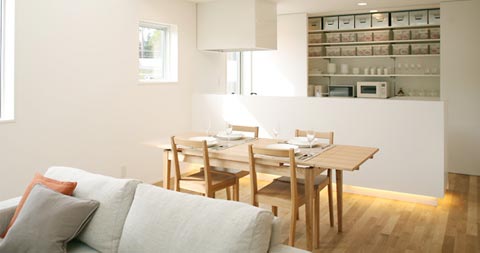 I love the way they fitted all the kitchen appliances, dishes and containers, including the fridge freezer, inside the kitchen wall – such a smart storage solution! Slide the door and every item is in reach. When guests arrive, simply close it up.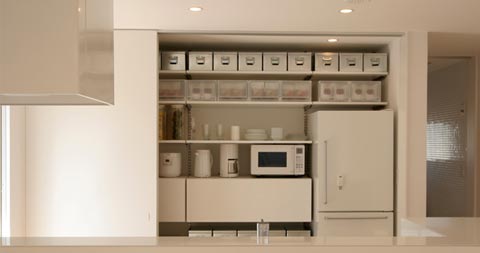 The master bedroom has two white sliding doors, designed to fit like a wall; one hides a wardrobe with plenty of storage space, while the other is used as a partitioning wall, closing the bedroom for privacy.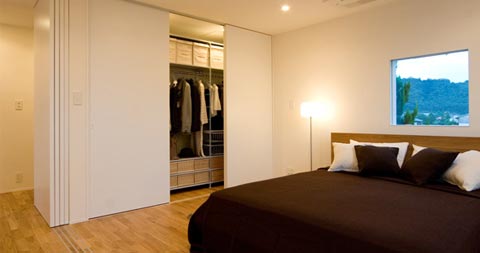 I love how the use of smart storage solutions, convenient partitions and integrated lighting fixtures create a sophisticated residential space and a contemporary interior design – Japanese style.