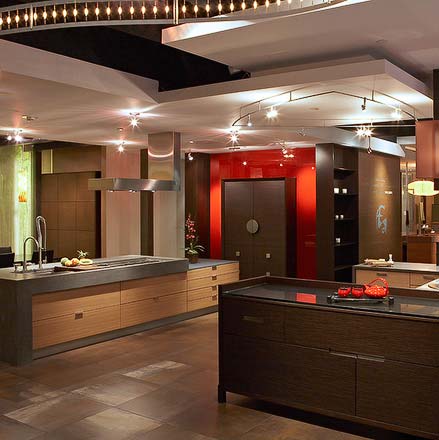 LA-based interior designer Troy Adams creates functional, sophisticated design combined with zen qualities. His FusionDesign collection is all about nature-inspired elements combining Asian, European and American design, where his most impressive concepts that caught my eye were the 'kitchen within a kitchen' and the 'BenchToilet'.
Both of these concepts make functional elements appear formal, blending hidden functionality with minimalist aesthetic. The 'kitchen within a kitchen' design concept transforms the cooking area into an elegant entertaining space, keeping it hidden from sight.
The TansuChill is a sub-zero fridge-freezer with a built-in wine storage area, all masked as an elegant piece of furniture made from exotic wood.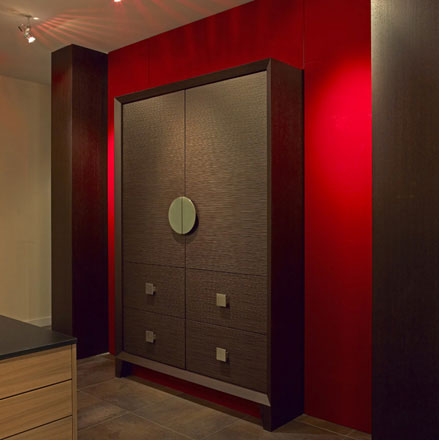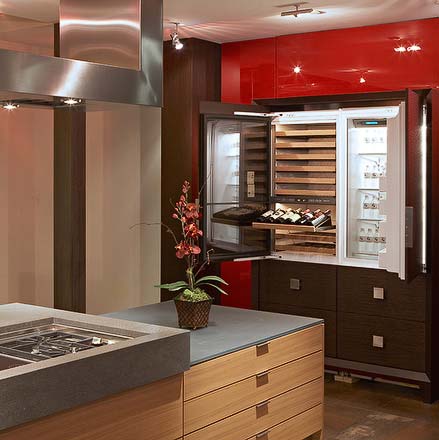 A hidden walk-in pantry provides an organized storage space.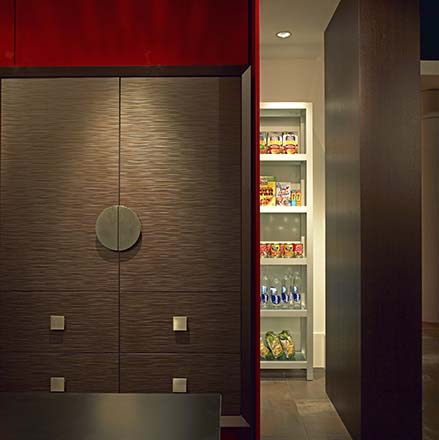 Below you can see how a cooktop, microwave, prep sink, and other appliances are all disguised in drawers and underneath sliding counters.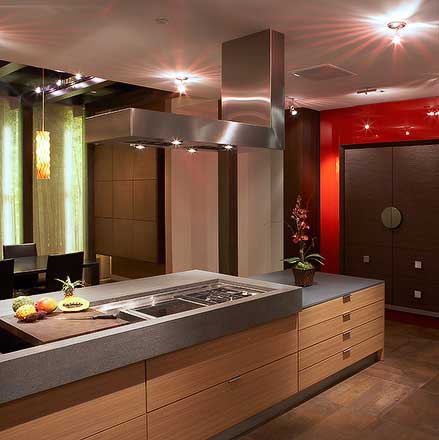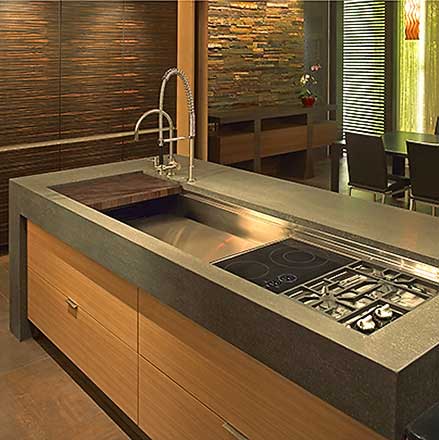 Completing this sophisticated, modern home is the 'BenchToilet' – a stylish bathroom space with an aesthetically pleasing design, where the toilet and bath are decoratively hidden.