It's not every day that you walk into a bathroom and discover a vanity like the DUNE (pictured above). This is the brainchild of Omvivo, an Australian design and manufacturing company of luxury bathroom products. Their eye-catching combination of clean lines and flawless surfaces come together in perfect harmony in these newly designed collections.
Their philosophy is simple…
"Living Consciously is simply making an educated considered choice. Good lasting design can counteract our society's disposable behavior…it is really the substance of human intellect and the heart, not something from fashion and trends…"
The collections are water efficient, environmentally responsible and artistically breathtaking. Imagine how one of these pieces could immediately transform your bathroom into something that is truly unique and distinctive.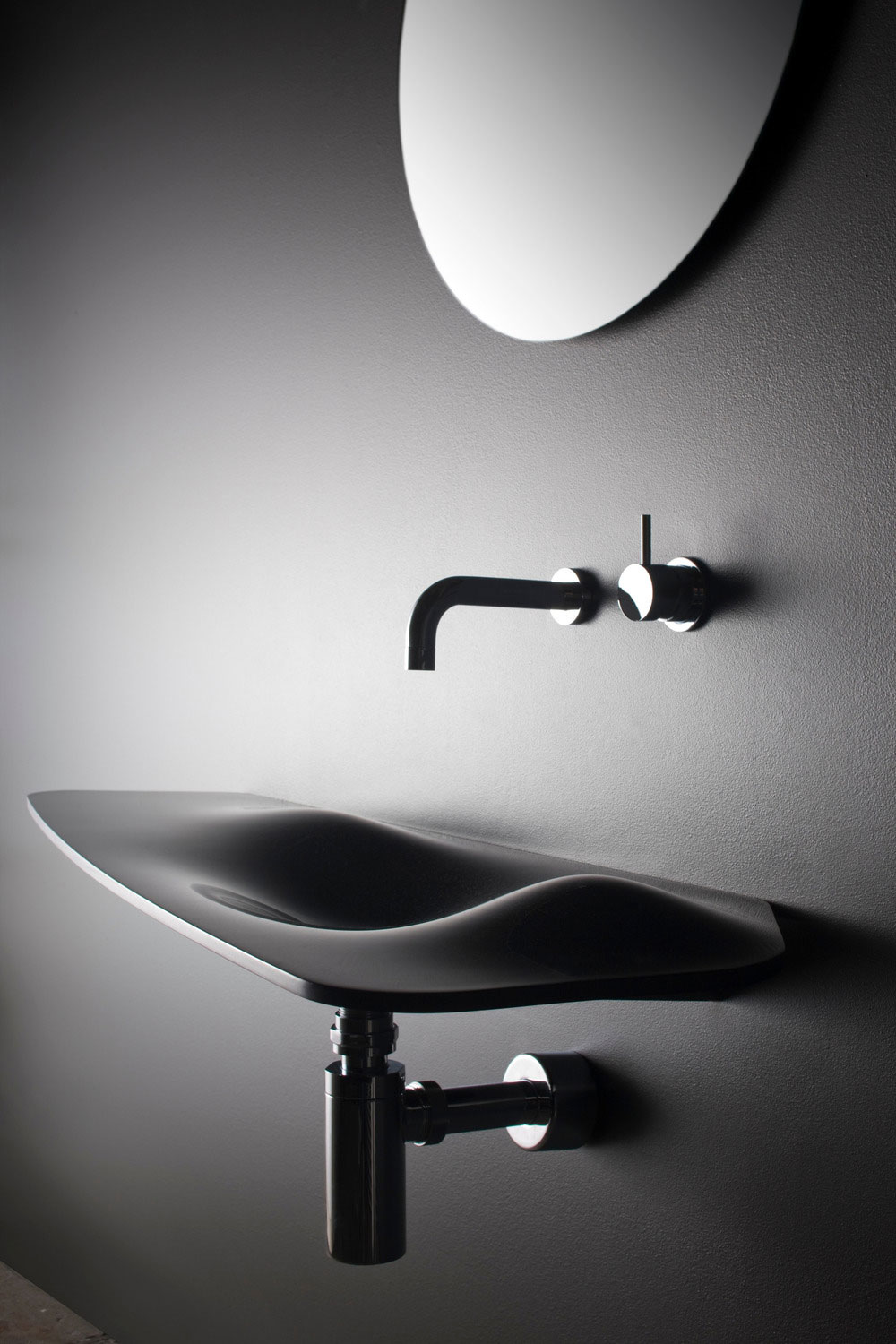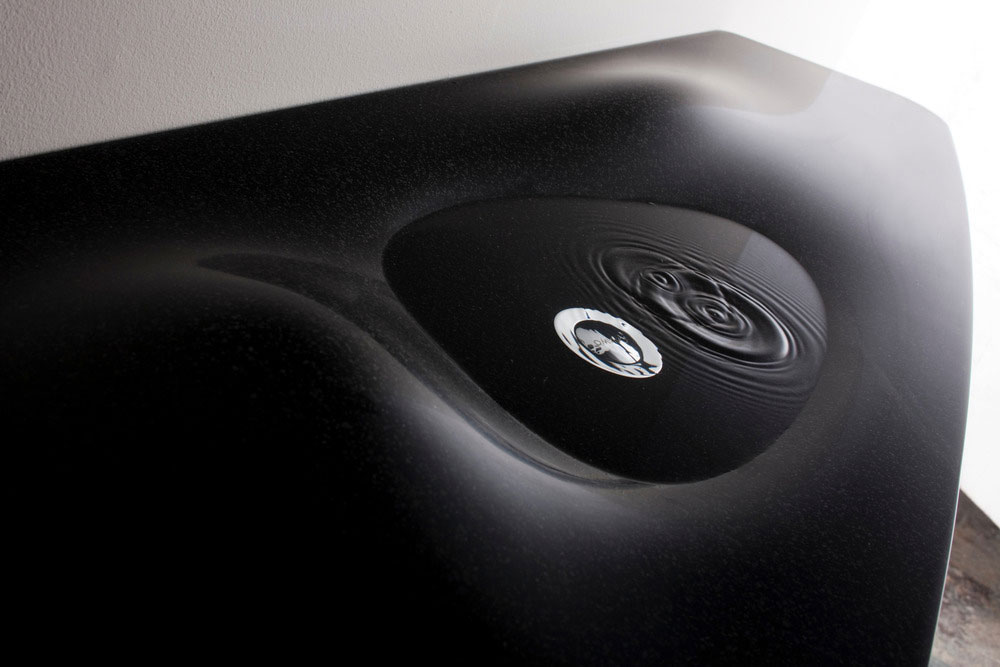 The Celtic Goddess of Water is the inspiration for the LATIS collection and it is a sculptural delight. The collection includes round and rectangular basins, a trestle table and freestanding bath with optional timber end. I am personally drawn to the round basin, it is truly an architectural delight. This piece can be purchased in a range of gentle color options such as softskin yellow, lavender, charcoal and sky as well as more traditional finishes of Carrera marble, sand and white quartz.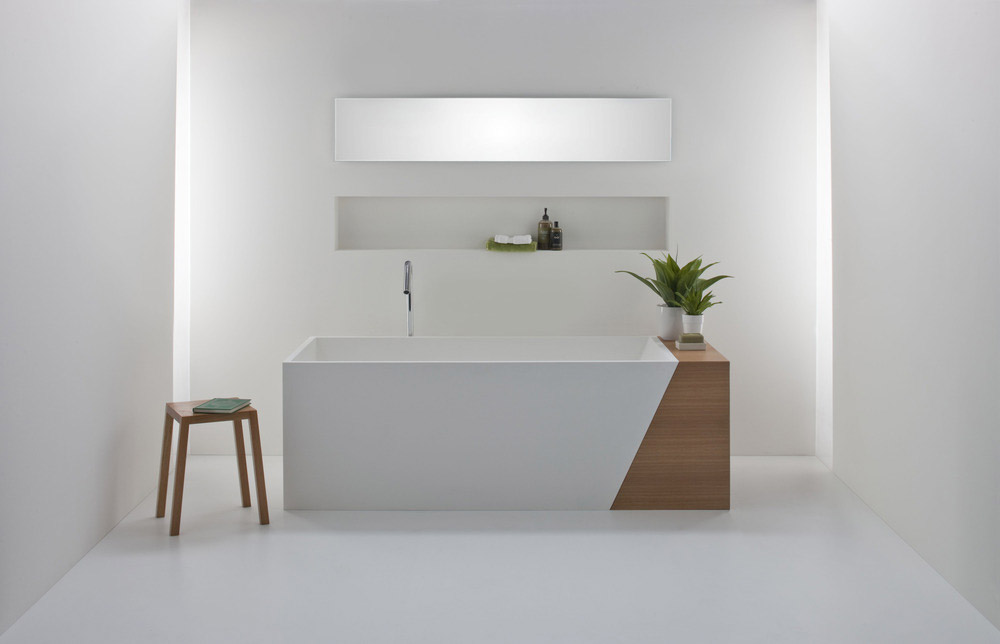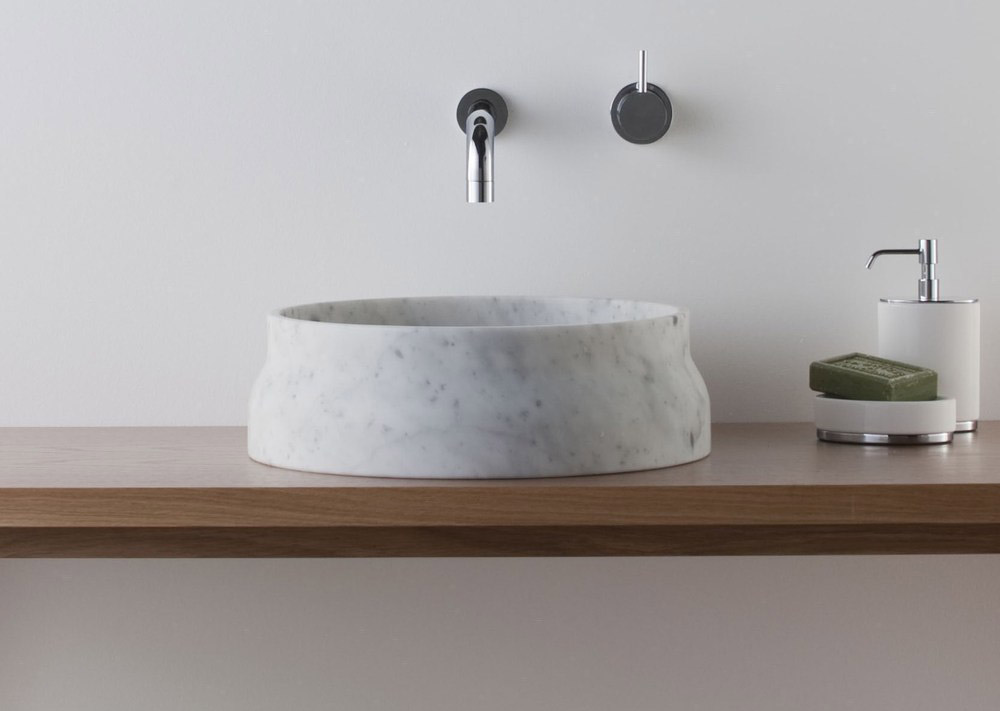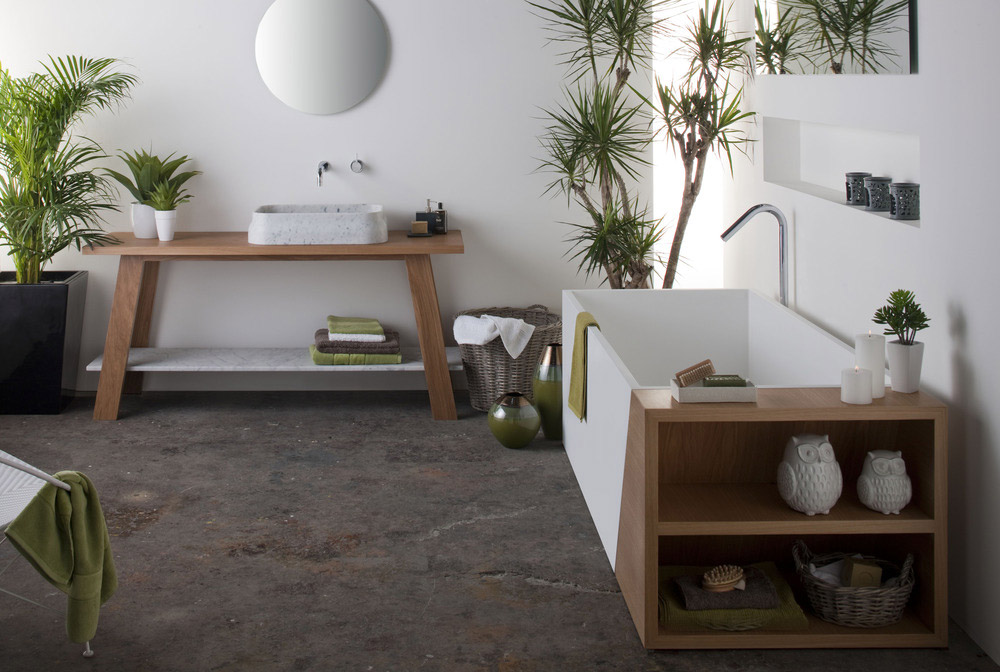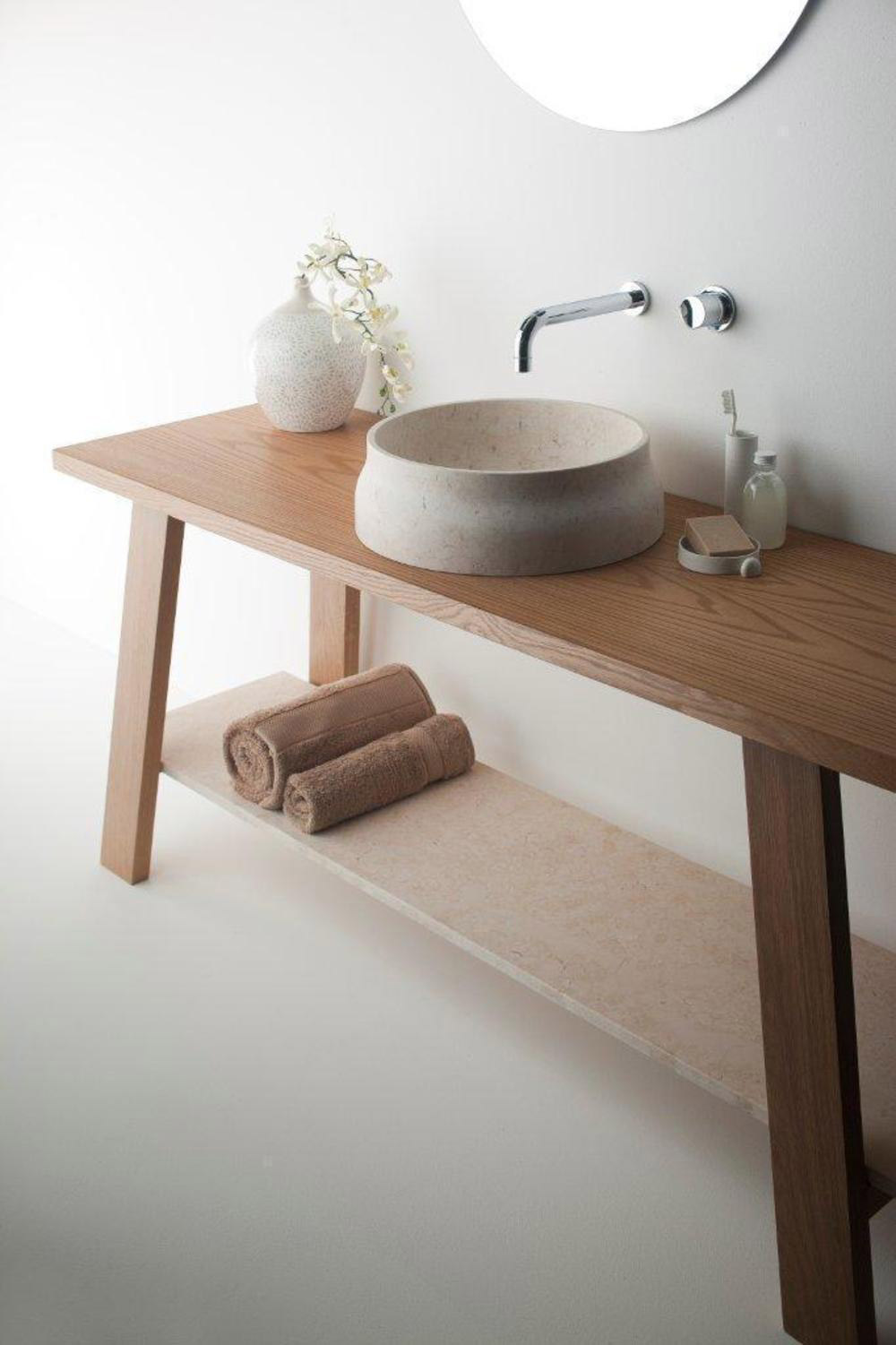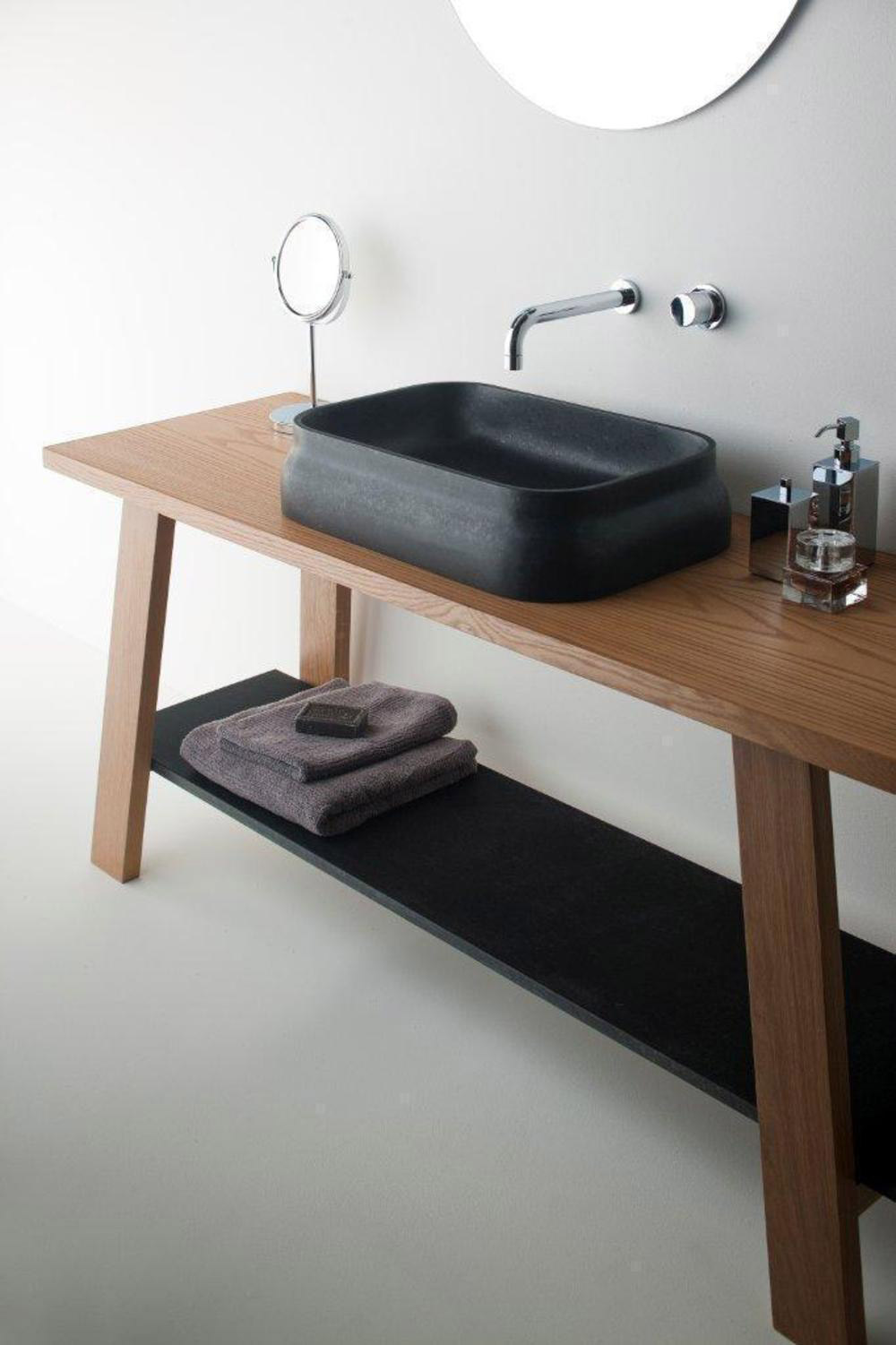 For those of you who prefer a more classic style, the MOTIF collection is a great option. Designed with a combination of solid surface and glass and finished with a deep etching at the base of the sink, resulting in a stunning geometric reflective pattern. With a nod to functionality, this vanity also has a drawer for placing daily necessities out of sight. The delicately carved turned legs add a dose of classic structure to this otherwise contemporary vanity.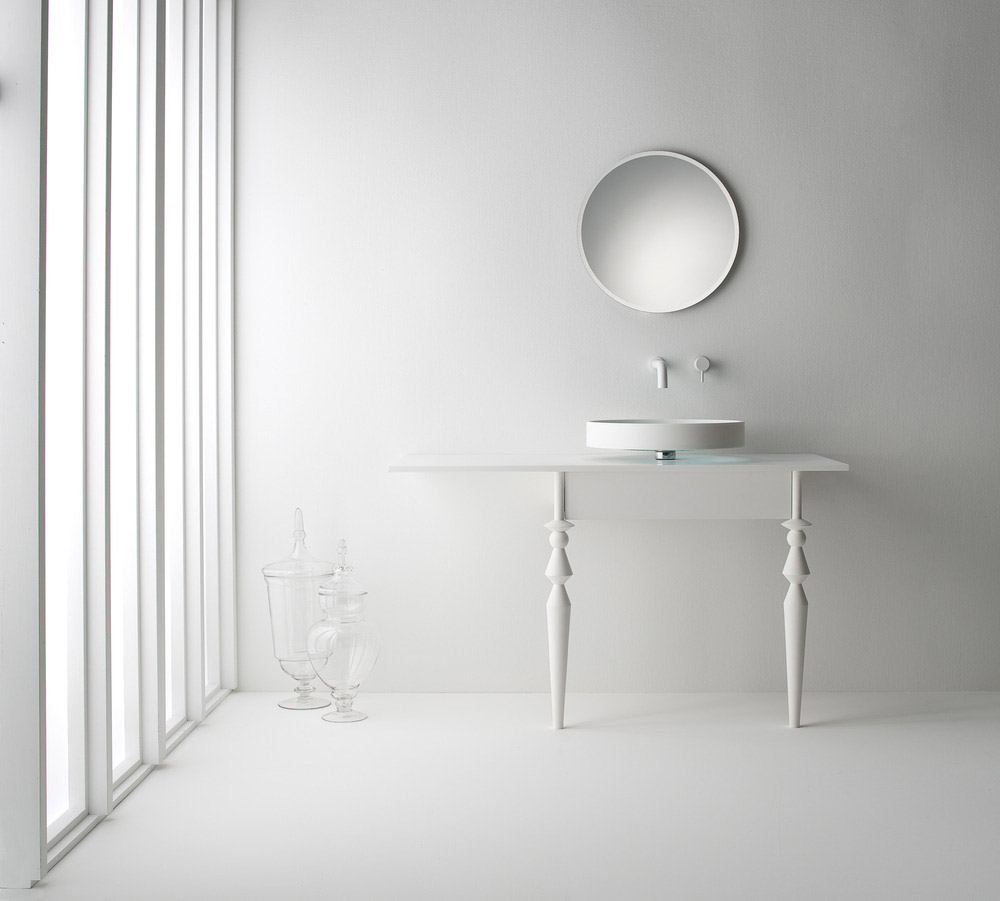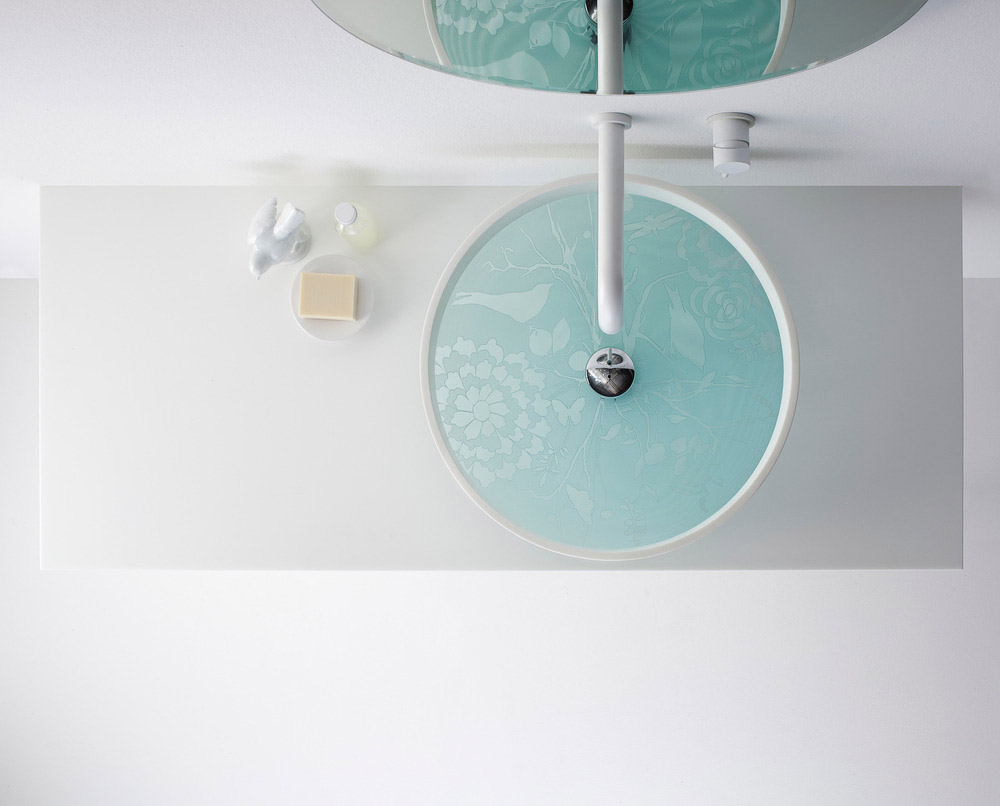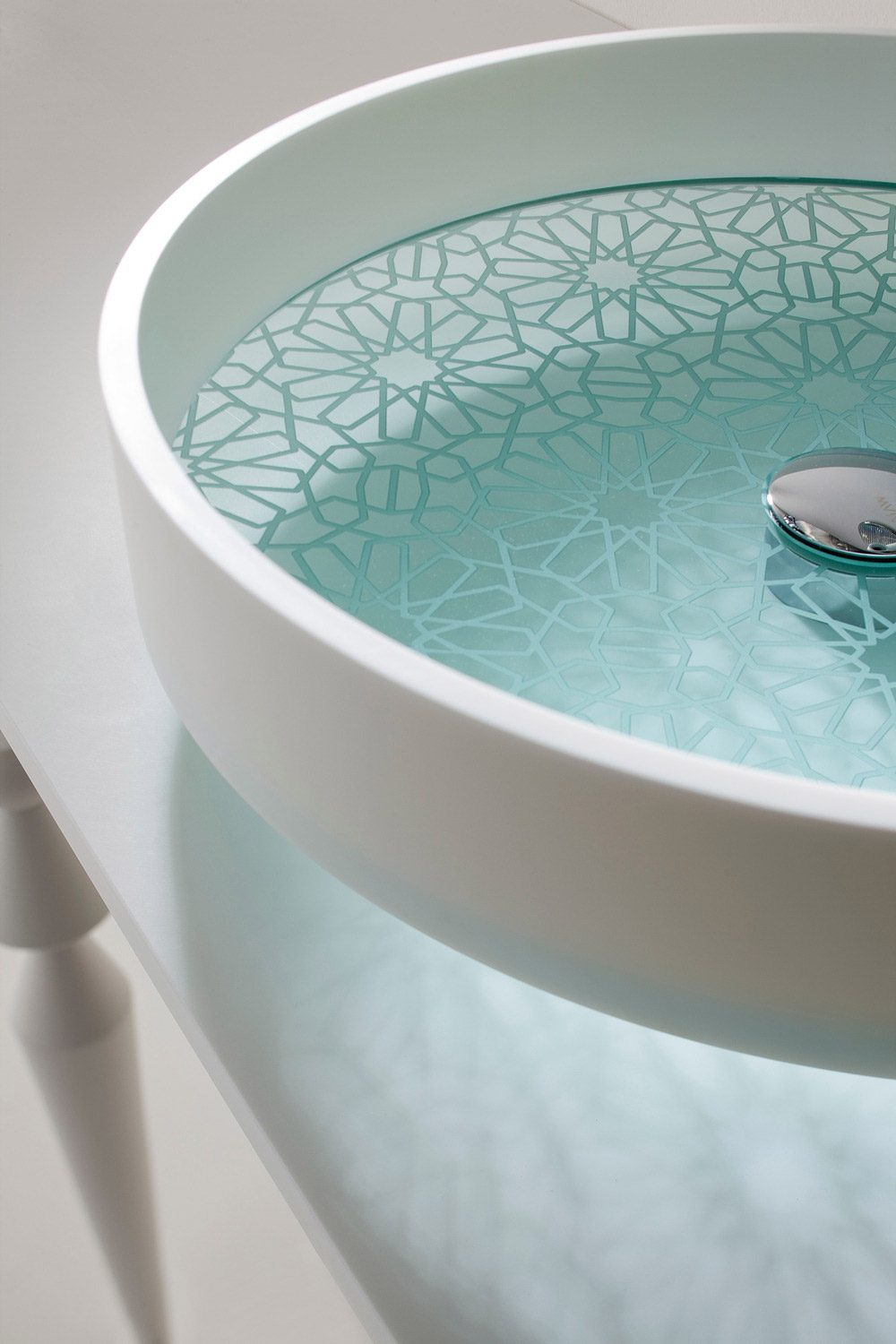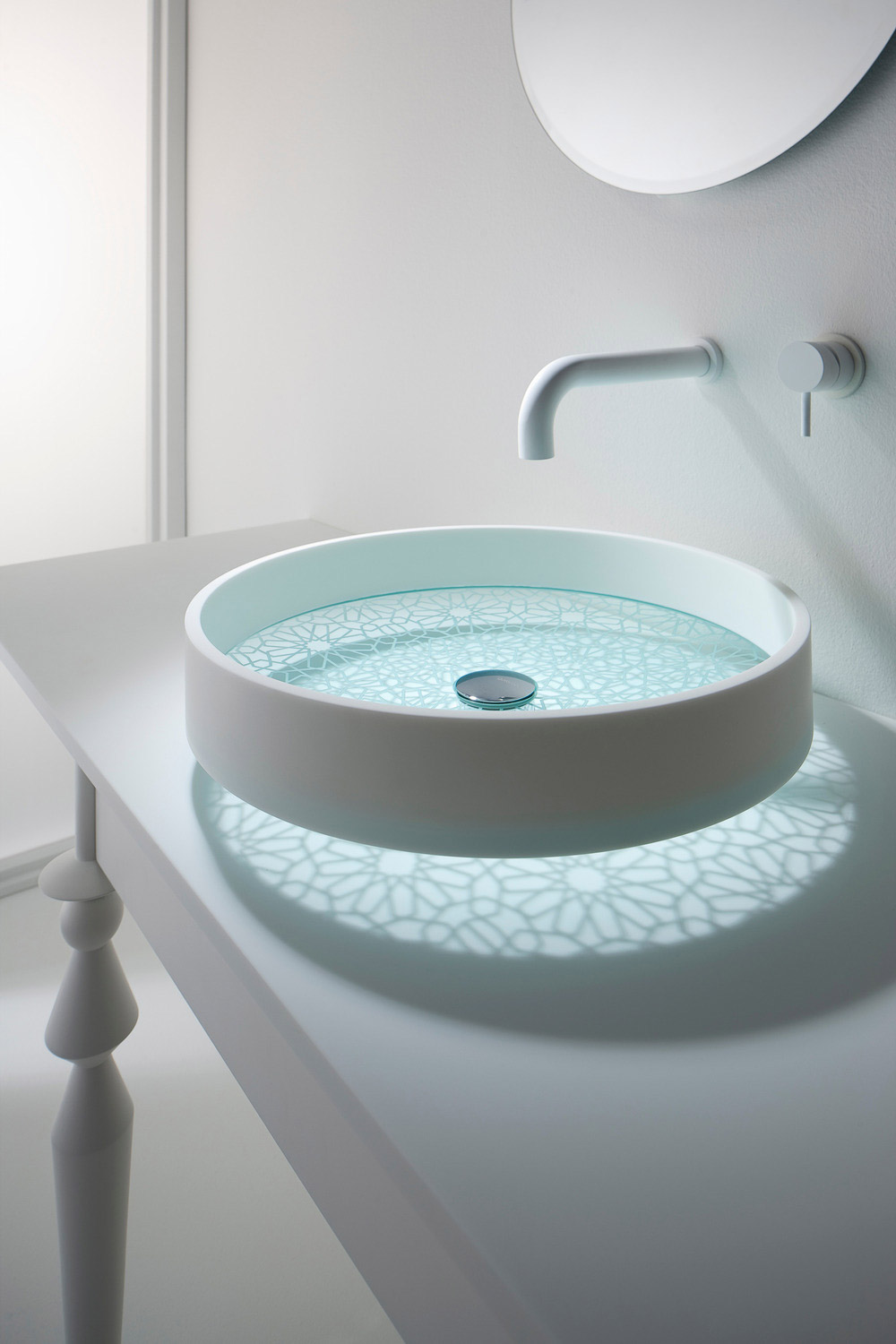 Omvivo has created a stunning line of bathroom products that allow you to express your character and emotion and create a truly one of a kind space in your home.
Designers: Thomas Coward for Omvivo
Photography: Omvivo