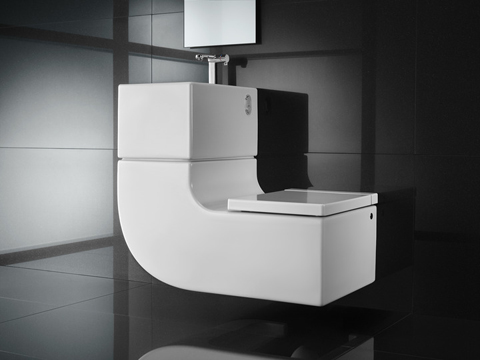 The W+W basing and loo is a neat bathroom pairing that makes intelligent, sustainable use of wastewater from the sink to the toilet, and packs a rather gorgeous design punch.
The curving L-shape suggests that the two components are linked, and indeed they are, with a small filter that clears the drainage water before diverting it to the treatment tank, which purifies it, before eventually it goes to the flush.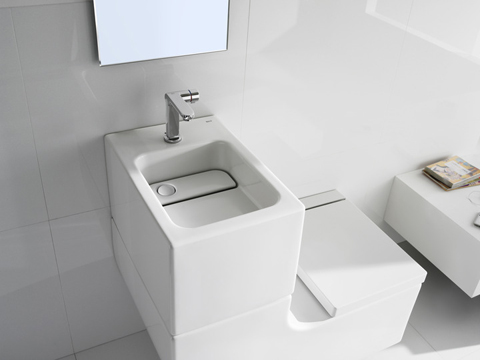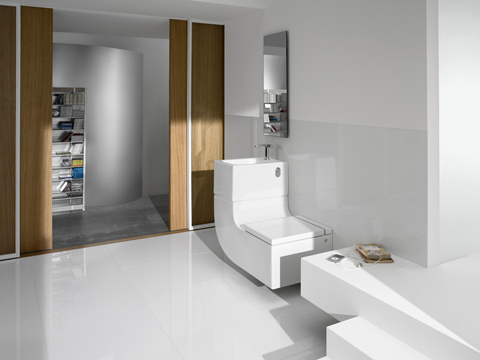 We're not usually so keen on toilet chat, but W+W could really get ideas spinning – namely 'why haven't we done this before?'. All of this is achieved without going anywhere near the dangerous territory of recycled design. The lines are straight and structured, and there's no unfinished wood in sight.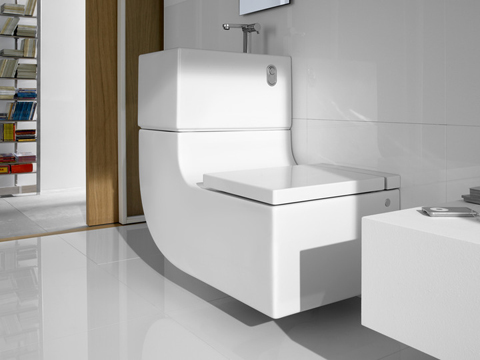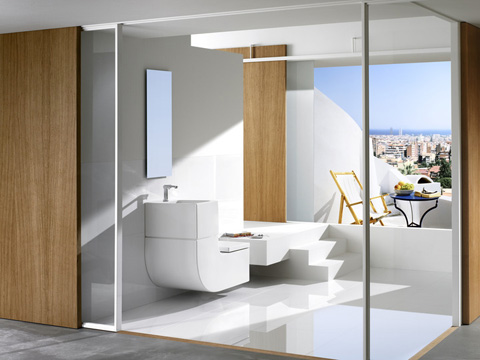 What's more, as a cherry on top, the tap – the Single Pro Faucet, is also designed to save resources, with a low-flow but high-pressure mechanism. Our favorite 'clever bit' though is the fact that it's default position is cold, reducing unnecessary water heat wastage.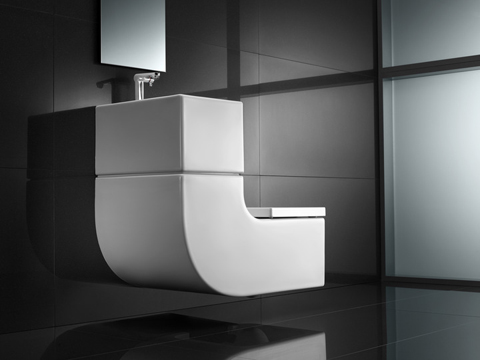 Designers: Gabriele & Oscar Buratti for Roca