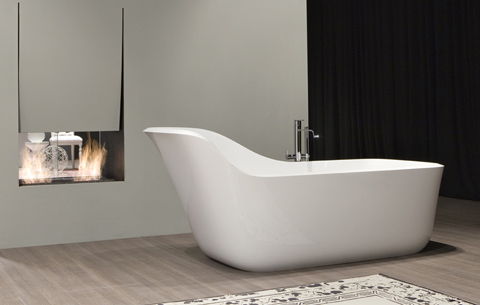 When it's time for some relaxation, what better way to do that than by soaking up in warm water, beautiful aromas, even perhaps being surrounded by some candle light? Expensive spas in exotic places are certainly not the only way to achieve that, however wonderful it might be… All of that can take place just at home, in our bathrooms, there where design plays a strategic role, considering the fact that they are the places we visit first and last during our daily lives.
Quality of time is the key and for that functionality must meet aesthetics in its best possible ratio – So must have thought Daniel Debiasi and Federico Sandri, the designers responsible for the gorgeous Wanda bath tub.
The unique design of the Wanda bathtub features beautiful curves made of a new, synthetic material called Ceramilux, characterized by its extreme glossiness and its ability to obtain shapes and thicknesses that are not feasible with pottery.
Wanda's design emphasizes comfort throughout the border that rises up to create a backrest which protects and supports without occlusion. Its shiny material unifies with the curved surfaces and creates an interesting play of reflections, altering the perception of the volume.
Having generous internal dimensions, it is inviting not only for one but also for two. Its base length is 123 cm, its full length on the top is 178 cm, it is 80 cm and 84 cm wide respectively, with a height of 77,2 cm on its raised side and 53 cm on the other. It seems and sounds very promising and inviting, don't you think?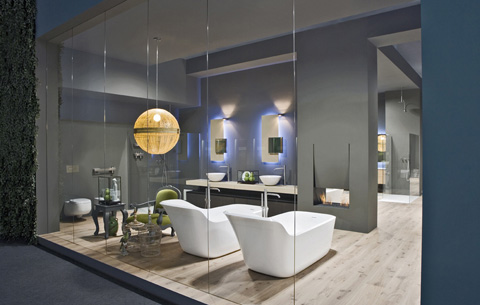 Photography: Via Antoniolupi