Float & Gravity is a beautifully crafted, collaborative effort between Samuel Wilkinson and the Italian bathroom brand EX.T. – who both came together to deliver an inspired mirror duo combining space, gravity and impeccable style.
Float is the larger of the two mirrors, with Gravity appearing to float above its rounded surface, playing upon the classic vanity mirror of yesteryear. And with the semi-circular black marble shelf and spherical opaque glass lamp option, this playful combo is truly a vision of functional beauty.
Float provides the options to be hung either horizontally or vertically, and delivers a thick angled rim in either a round or oval selection. And the options don't stop there, Gravity also come in a magnified or unmagnified version – depending on your preference.
The perfect addition to any bathroom, Float and Gravity mirrors deliver down to earth beauty with sky-high sophistication all around.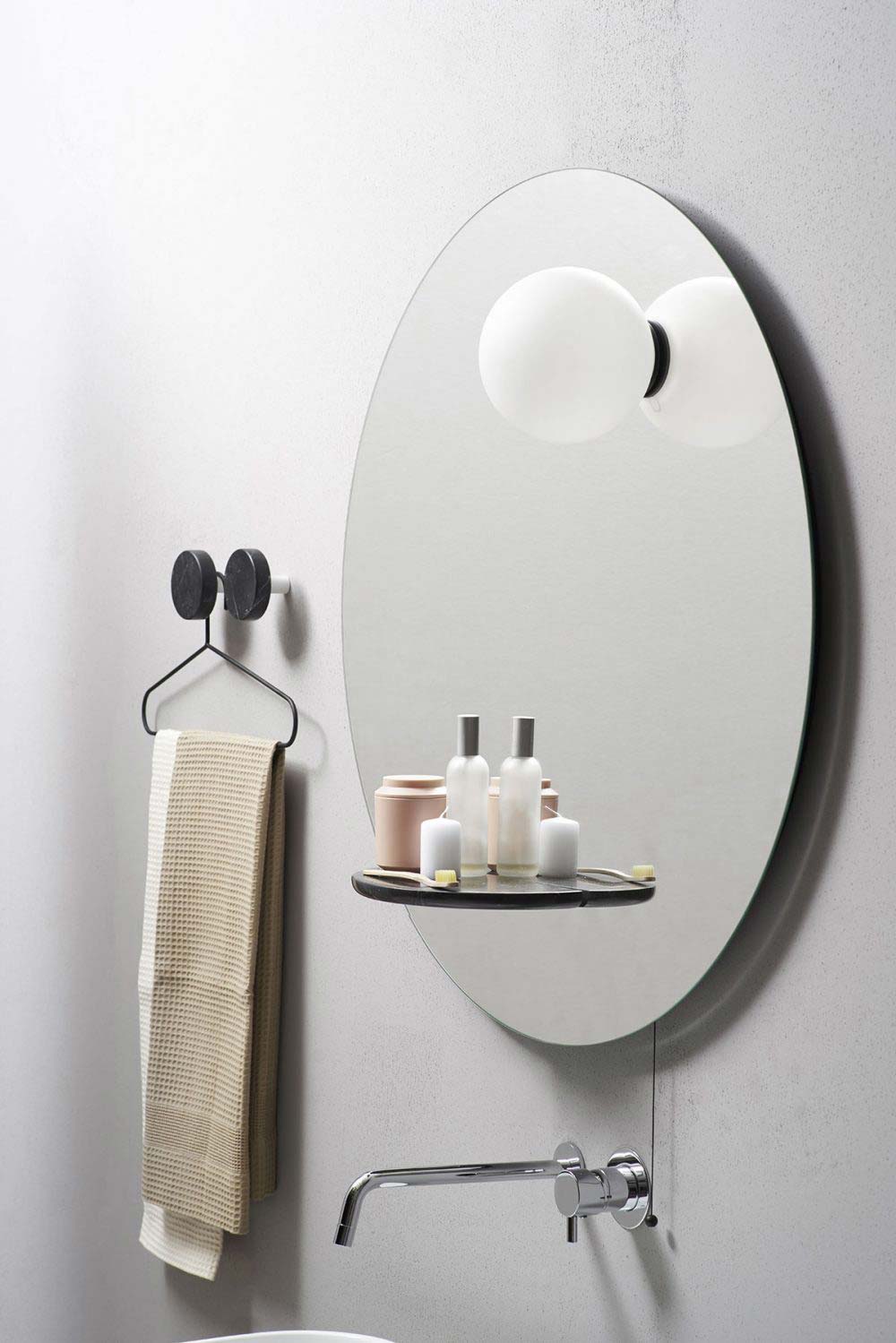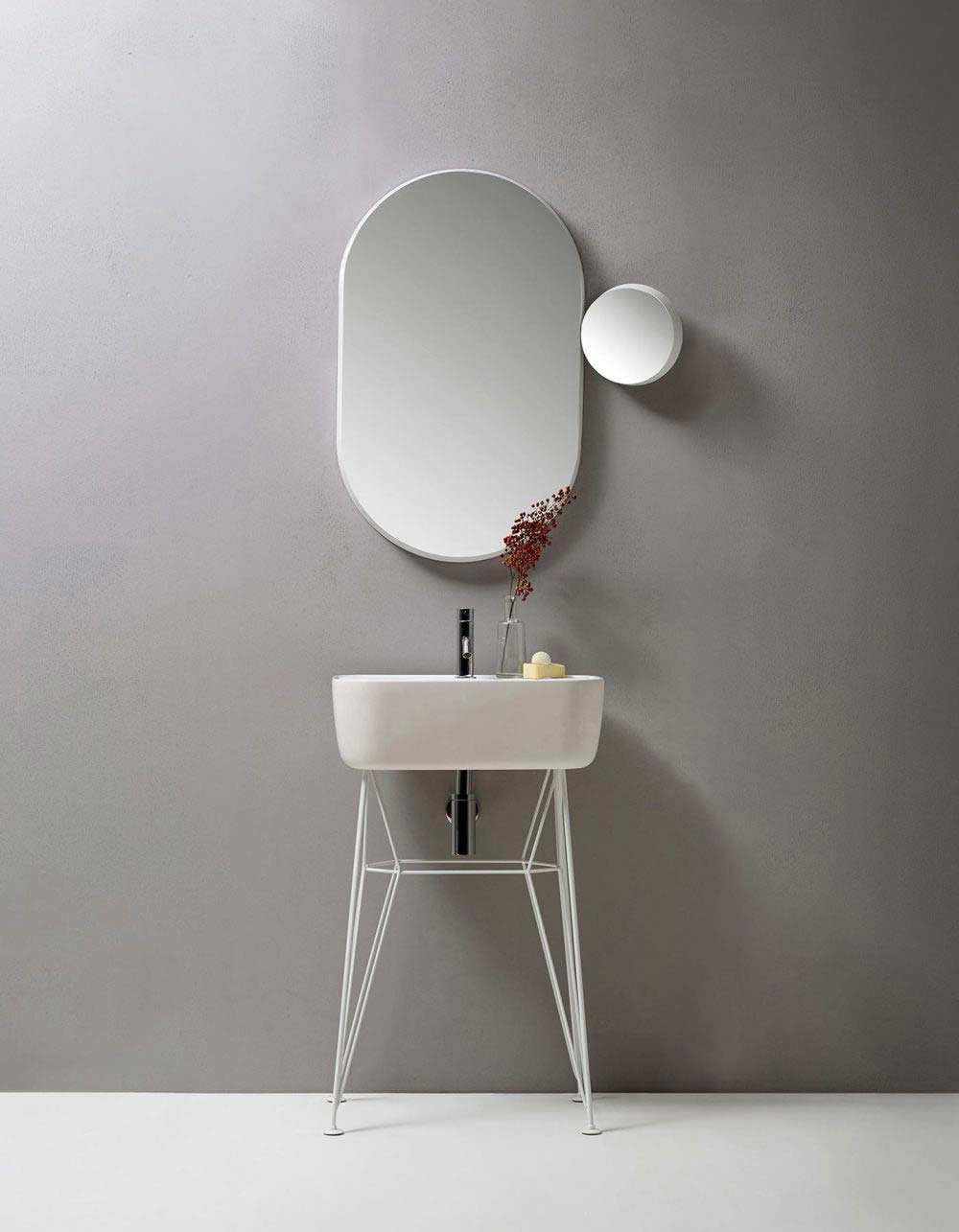 Designers: Samuel Wilkinson and Ex.t
Photography courtesy of Samuel Wilkinson