There is nothing more enjoyable than a waterfall …are we right? Something about the sound of falling water and the mist that is emitted from it – regardless of if it delivers a torrent or a sprinkling of water, a waterfall is simply one of the most majestic natural sensations one can set their eyes, ears and body to. Combi by Vola has managed to take this sensation usually reserved for the outdoors, and bring it into our homes.
Offering a water fall showerhead in polished or brushed chrome, natural brass, or brushed stainless steel, Combi delivers a superior product that offers a multi-function of delightful showering options.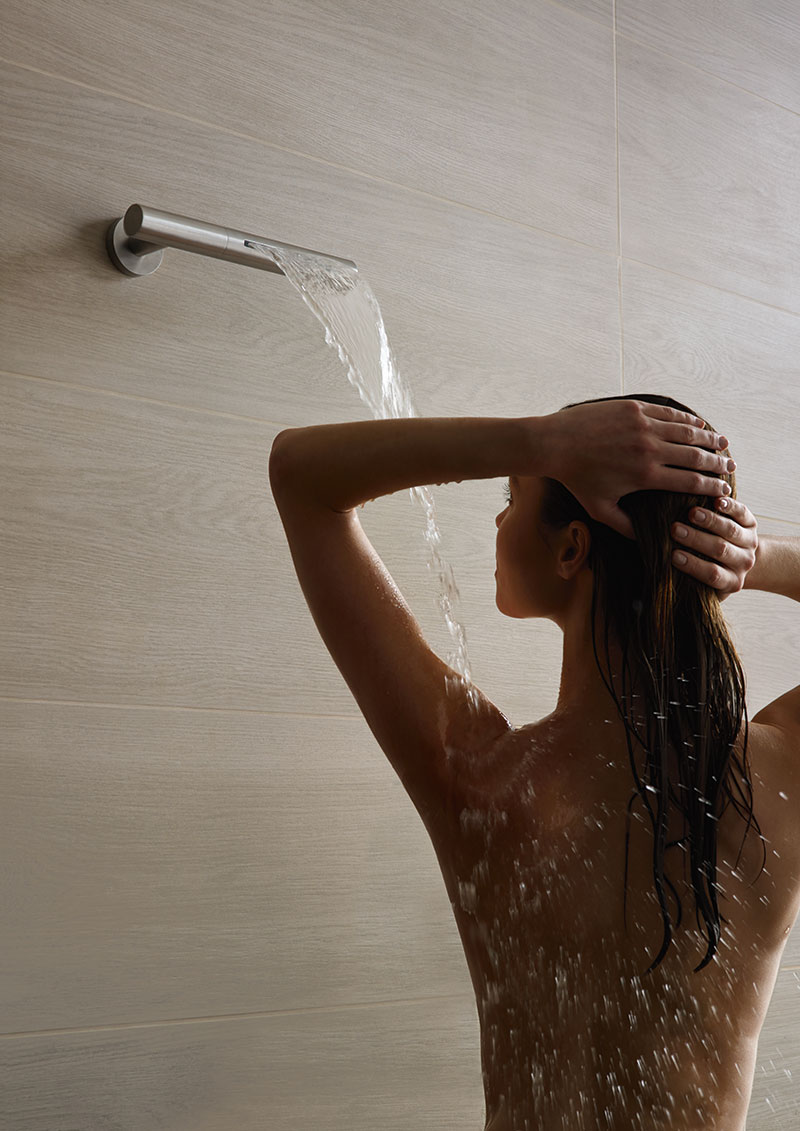 The Kneipp hose is one of these added options that comes with a wellspring of water through a sophisticated hose-system, along with a stop valve to turn off the water as needed. This Kneipp hose is a 3-piece set, delivering 60 mm circular flanges, and also comes in the aforementioned metal material.
Nothing has ever felt or looked so good. Whether you have a compact shower and like the diversity of this showerhead and hose, or host a walk-in shower in your master bath; this unit is both simple and sophisticated in it's design and output, and will deliver a showering sensation unlike any other you have had before.
So grab the sponge, and get ready for a cleaning experience you'll want to repeat immediately!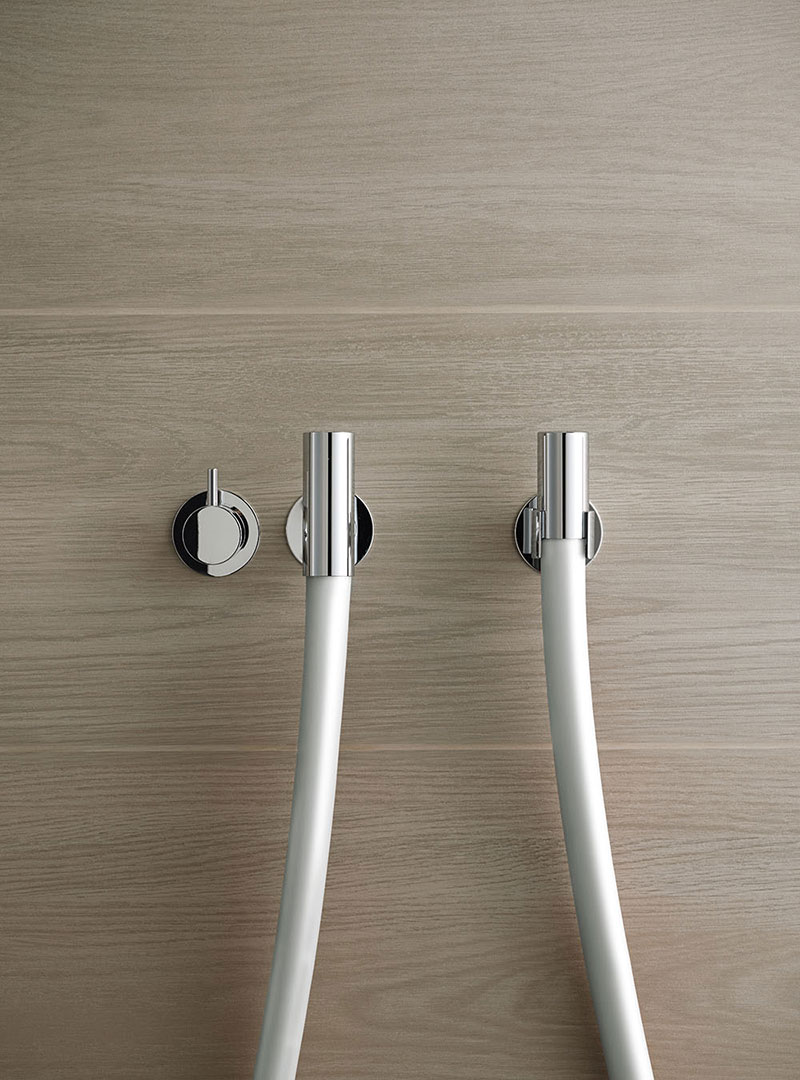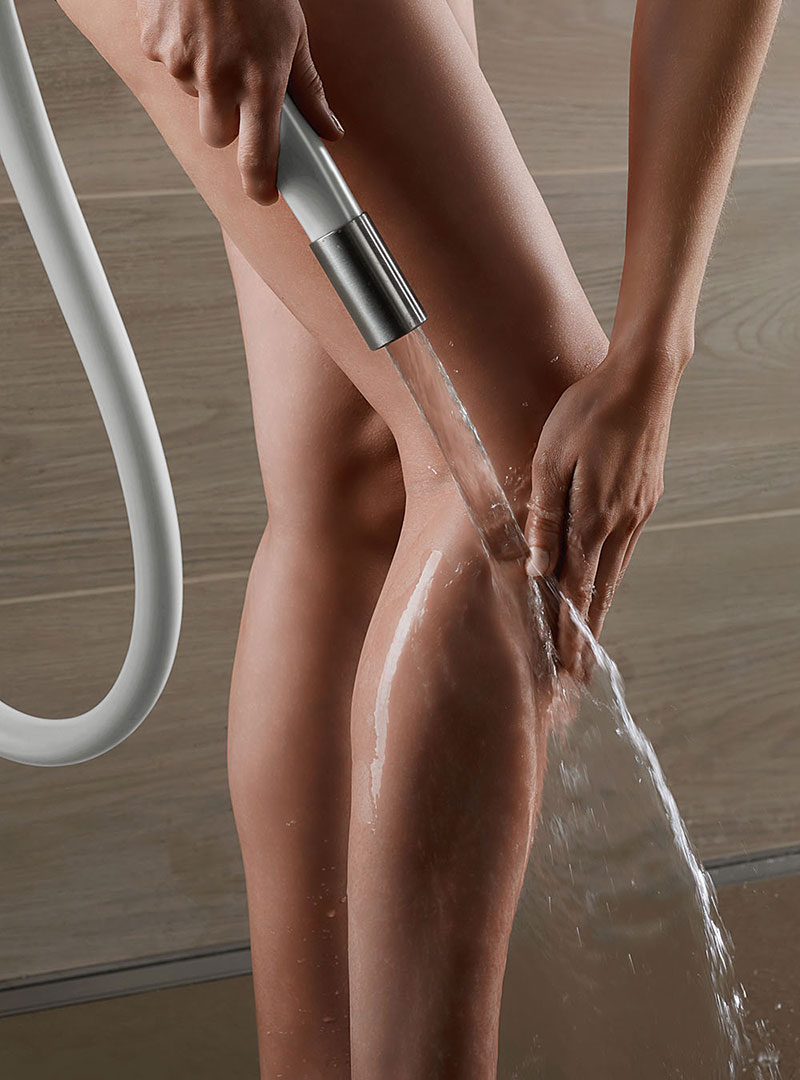 Design: Vola
Photography courtesy of Vola