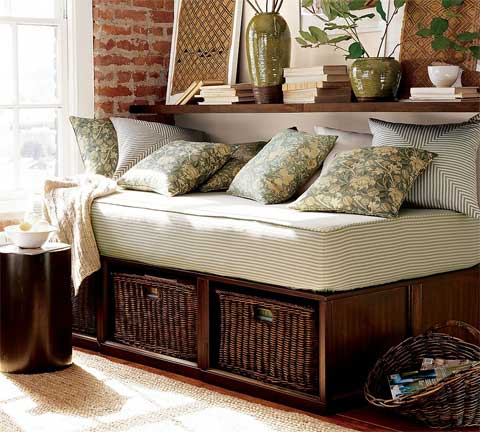 The reason why I love the country cottage style so much is because it allows you to express your most inner self longings with a touch of romance and a whole lot of creativity. Decorating your home is all about mix & match, while creating a charming, comfortable and informal effect. Remember, anything goes with cottage decor!
So how do you create a cottage style home? Well, you need to start by collecting all sorts of furniture; search the family attic for well-loved items with signs of wear-and-tear or browse through wonderful flea markets for rustic style wood furniture… you can never know what treasures you might find. Take for example, a classic shabby chic armoire with wood-framed glass doors and light sour-cream color, I'm sure it will look great in your living room, bedroom or study. Or maybe the Country Cottage Foyer Table, which is ideal for an entryway or hallway, with one storage drawer and an open shelf to display books, collectibles or plants.
Try re-using your items; a large, wooden kitchen table might serve as a working desk for your home office or maybe relocating the old kitchen cupboard to the bathroom may become ideal for storing towels.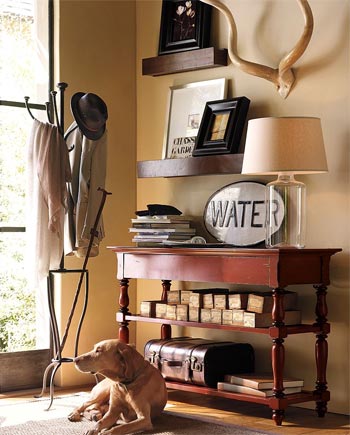 Accessorize your cottage home with all sorts of sentimental, decorative items, like charming plates, old hats, interesting frames or a charming collection of Country Cottage Dinnerware, detailed with delicate floral motifs. Use vintage lamps for lighting areas throughout your home and let them spread warm light, keeping with the informal, comfortable overall decor.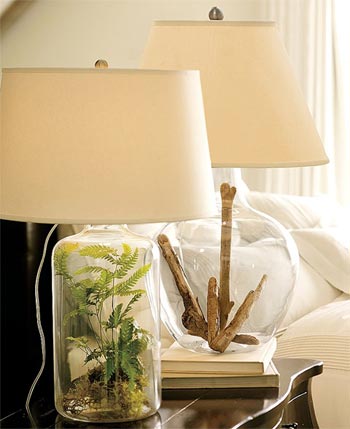 Use informal wooden floors; leave them bare or dress them up a bit with vintage throw rugs. Keep your windows light and airy; use lace for window treatment to create a softer look or pick simple light shades for extra privacy.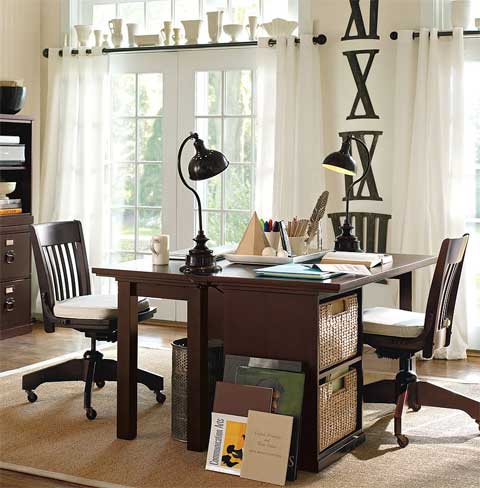 Mix & match colors and patterns for your fabrics; from floral to stripes, checks, and plaids while keeping it in tune with your cottage style theme. Use warm and snugly throws for those chilly evenings, or add a touch of charm and style to your bedroom with the romantic bedding ensemble from Laura Ashley.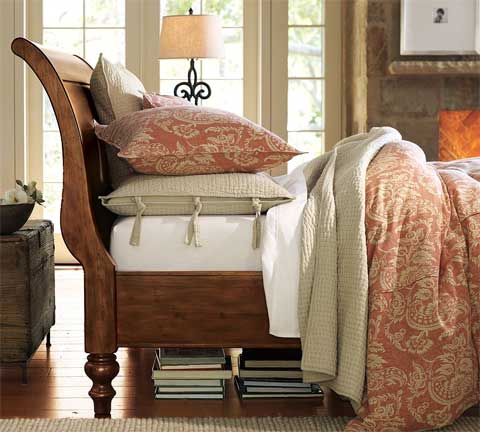 For a true English cottage feel go with pinks and greens for your floral prints. Try greens, rust, and golden tones for a more rustic style country home.