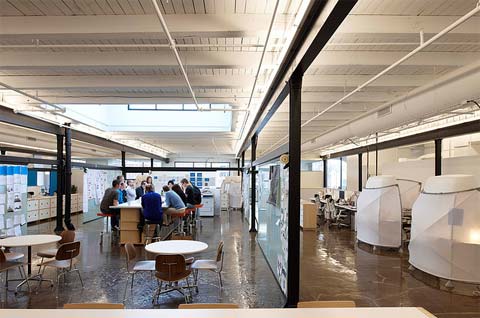 Check out this great office space design. What once was a print shop and car dealership is now the office of Mono, a Minneapolis-based advertising agency. The eye-catching design is the fruit of collaborative work of Mono co-founder Chris Lange and architect Charlie Lazor, of Lazor Office and Flatpak House.
The office is located in the perfect creative setting, among funky shops, eateries and apartments. The overall design is based on black and white with touches of color, preferably blue. A bold blue door invites you into a bright white office space with modern, finished concrete floors that are still covered in flicks of color from the old print shop.
Spacious conference rooms with, you guessed it, blue barn doors and Herman Miller seating.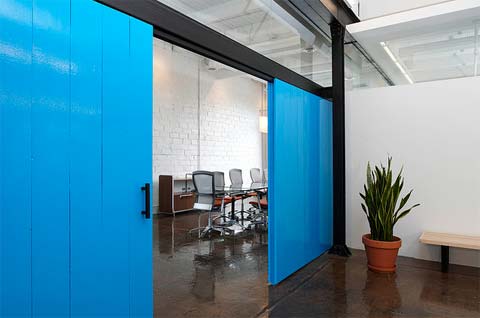 Instead of traditional cubicles, I was quite surprised to see organic-looking work pods which surround the heart of the office. I'm not quite sure about the pods. Would you feel comfortable working in one of those?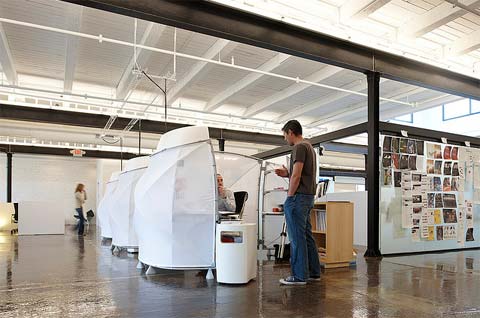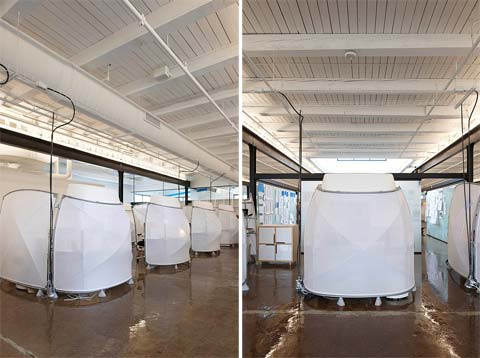 I love 'the piazza' – an informal, open space where employees can gather and exchange ideas. Great walls, by the way…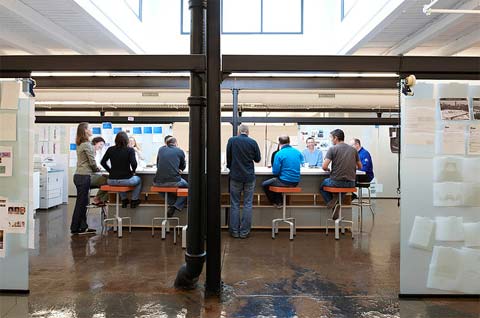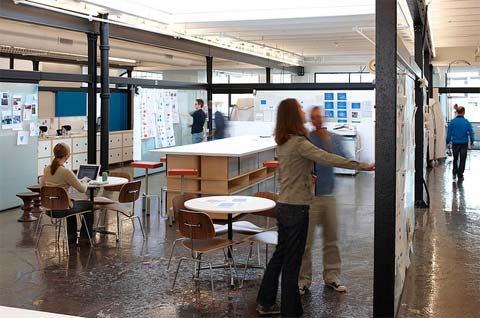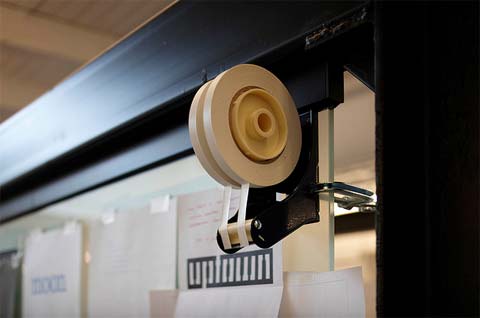 There's also a fantastic kitchen, ping-pong table and a library full of design books for inspiration.