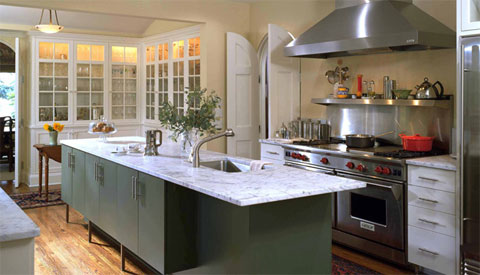 Today's kitchen serves as the center of life in the modern home. It needs to be both functional and comfortable, fit your house decor and your personal taste, and most importantly provide enough space for a friend or two to keep you company while you're preparing a tasty meal. Here are some kitchen design ideas and remodeling examples by M.A Architects which I think are simple and beautiful.
Take this urban kitchen design for example – it's simple yet contemporary. It has been beautifully remodeled, combining a traditional furniture-like cabinet style with a modern utilitarian design.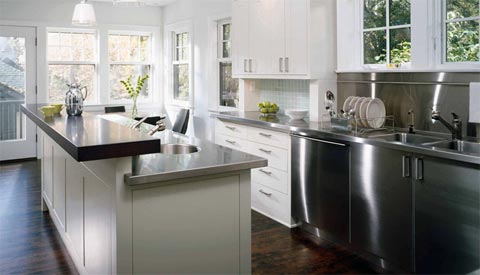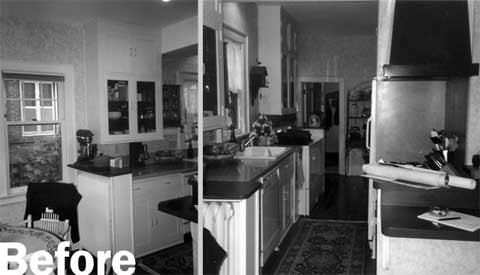 The remodeling of this open, light filled space consists of a large cooking area, a walnut breakfast bar, stainless steel surfaces and appliances, glass tiles and plenty of storage space.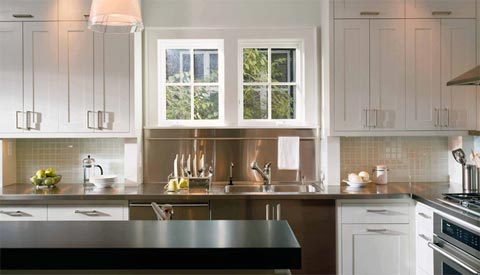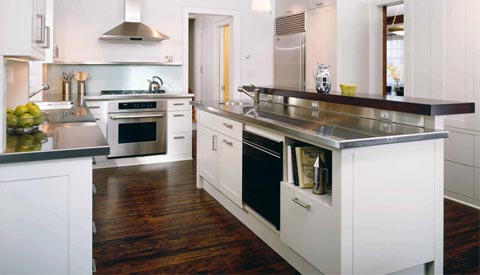 This midcentury modern inspired kitchen space is quite compact, featuring a simple layout, clean lines and warm wood tones. The primary beech veneer cabinetry seems to wrap and create a continuous look & feel throughout the space.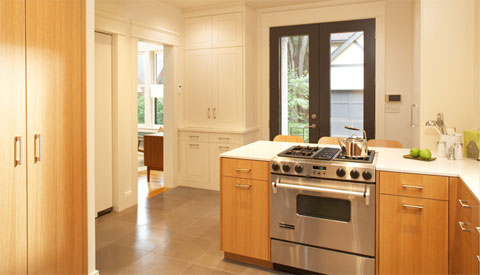 I like the way the coat closet is placed conveniently in the corner, blending into the palette of the house, offering plenty of extra storage and virtually taking no space at all.