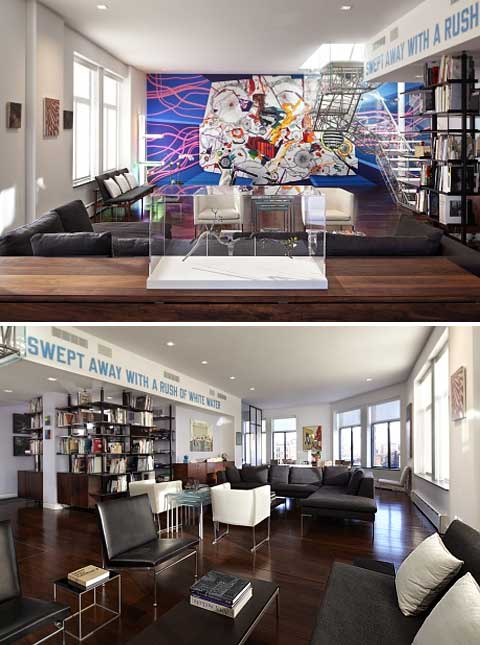 Two art collectors decided to merge two apartments to create a space for both a home and an art gallery. The project is located on New York's Upper West Side, at the top two floors of a Mckim Mead and White building.
Different spaces are collected around a library core; long walls enclose the space, displaying works of art, like Tomma Abts, Lawrence Weiner, Franz Ackermann and more; spaces can be divided into private areas through full-height, translucent movable partitions.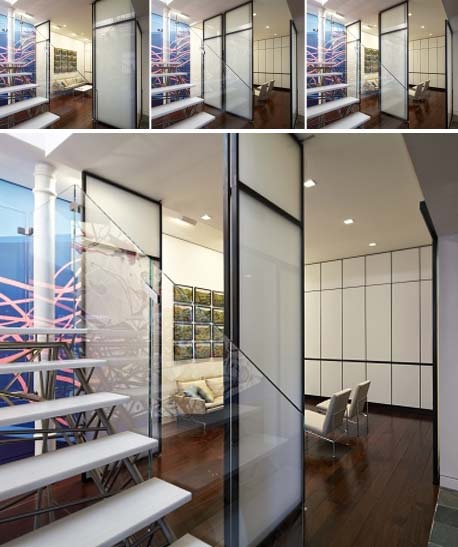 The couple's art collection is of course very impressive, however, for me, one of the most prominent features in the design of this NY city apartment is the translucent free-standing stair that connects the two floors; it is just so appropriate for the space – contemporary with loads of character, acting as a piece of art by itself. Various materials include: stainless steel, translucent white Corian, blackened steel and walnut.