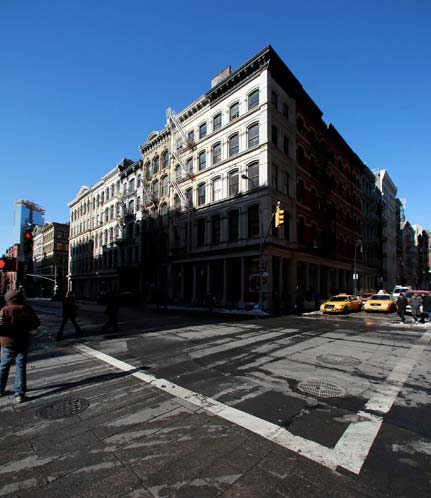 After relocating from sunny Los Angeles to New York City, the new owner of this 2,000 sq. ft SoHo loft decided to gut it all out and transform it from a dark black-painted space into an inviting light-filled apartment full of creative decorating ideas and thrift shop items.
What I love about this renovation project is the way the owner made the place his own, decorating his new home with originality and creativity; for example, this 11.5-foot-long dining room table was made from $200 worth of poplar and steal legs from Ikea, and what was once a vintage suitcase, that carried martini glasses and drink mixes to concerts, is now an eccentric side table.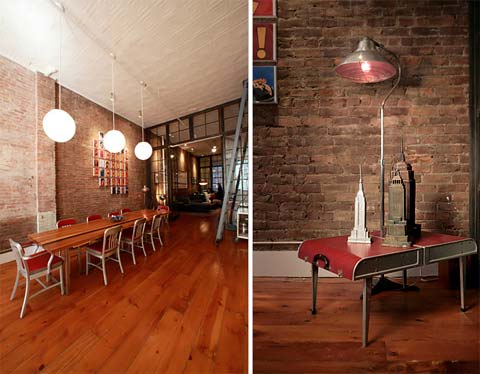 A unique piece of art was hung next to a gap in the brick wall; a collection of empty frames, from the flea market, and a tile replica of part of Picasso's" Guernica".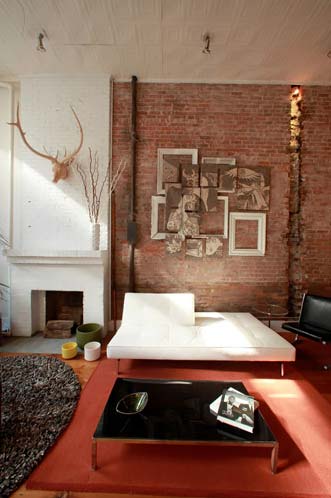 The bedroom is one of my favorites; from the soundproofing foam headboard to the blown-up print covering the bathroom door. Oh, and the huge glass wall with its french doors is simply to die for.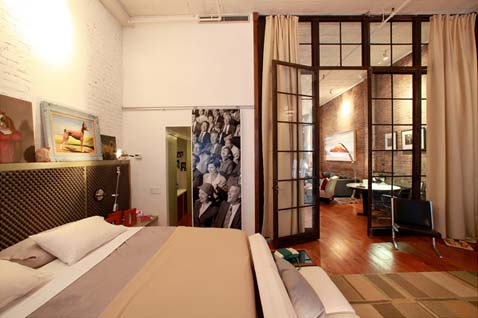 Colorful plastic globes, hanging from the ceiling, give the master bathroom a 70's feel to it.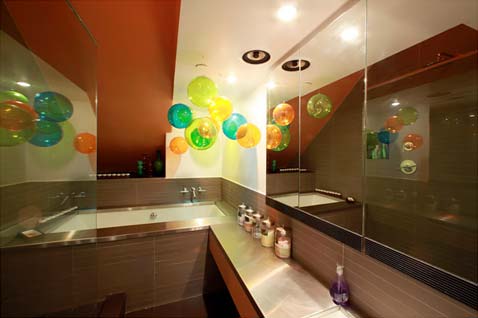 A ladder leads to a guest bedroom tucked behind the walnut-veneered plywood wall that runs the length of the loft.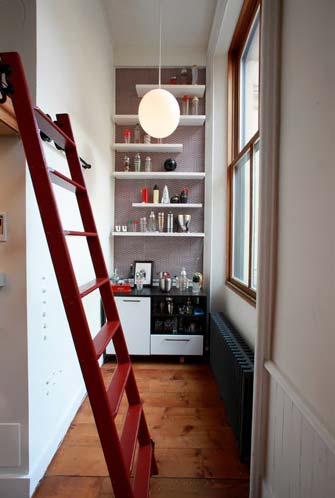 Photos: Fred R. Conrad/The New York Times