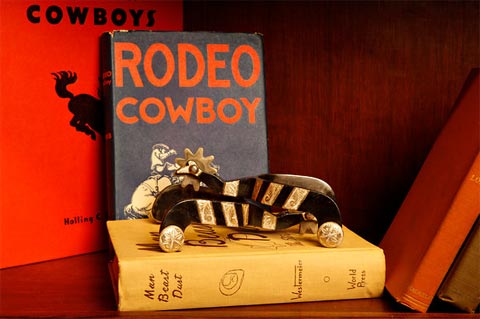 I love books. It is my one weakness! as Dorcas says… A book can take you to magical places you've never been before; it has the power to encourage you to contemplate and reflect; books are all that and more. In terms of interior decor, a few books on a side table or sometimes an entire library, might be just the element you were looking for.
Meet Thatcher Wine of Juniper Books. He creates custom libraries and decorative 'book solutions' for home stagers, set designers and individuals. Check out his work and see how a room can be a stage for books, or is it the other way around…
Different book collections are put together in Mr. Wine's Colorado warehouse, staging entire libraries before packing them up.
A collection of nearly 1,200 books about travel, art, modern fiction and literary classics for the library of the Four Seasons Residences in Austin, Texas.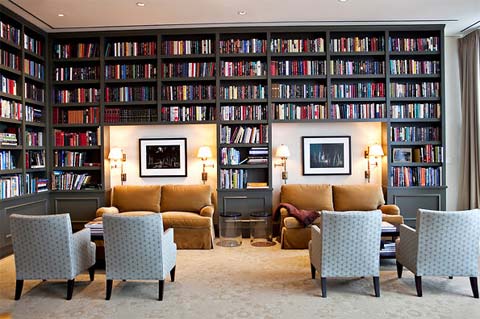 A collection of western-themed books for a family home in Jackson Hole, Wyoming.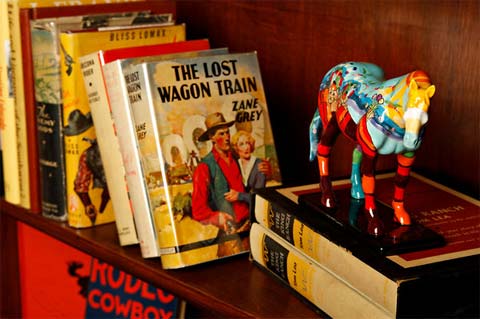 For a young Upper East Side client, literary classics wrapped in silver jackets to match the silver hardware in an art library.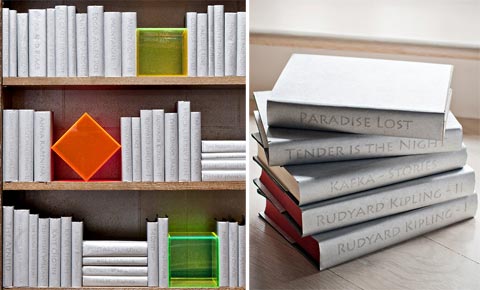 A collection of 1,500 blank-spined books wrapped in plain white paper, in the library of the spa area – referred to as 'textural accent' for Philippe Starck's Icon Brickell condo in Miami.