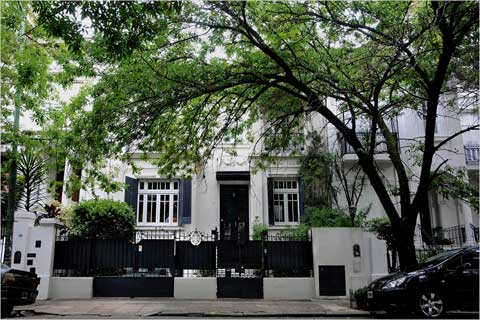 What once was a 1900s railroad baron's grand old house in Argentina, is now a neoclassical architectural style home of an American film producer and a Hungarian architect and set designer. The couple fell in love with the beautiful city of Buenos Aires and decided to settle down in Belgrano, an upscale area with tree-lined streets.
This 8,000 sq. ft. Beaux-Arts house is wonderful, combining traditional allure with vast spaces full of character and charm. The building had been uninhabited for a decade and featured a problematic layout; it needed a complete makeover, which did not trouble its new owners, who were already experienced renovators.
Narrow corridors and small rooms were deconstructed and torn down, leaving ample spaces filled with light, and an entire building at the back of the property has been demolished to make room for a garden and a pool.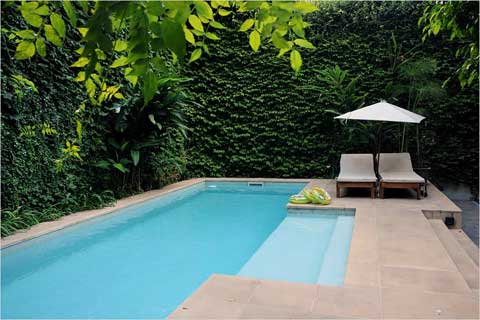 The second floor of this family home includes the children's two bedrooms, a guest bedroom and the master suite. Downstairs, a 540 sq. ft. kitchen looks out onto the garden through a wall of windows. I love the combination of the central island with the old lapacho wood counter. The huge basement serves as a storage space and a working studio.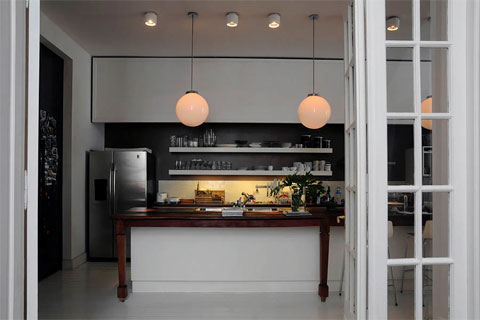 One of the most beautiful features of this house is the entry hall, with its grand staircase, wrought-iron banisters, ornate moldings and parquetry, which were all restored.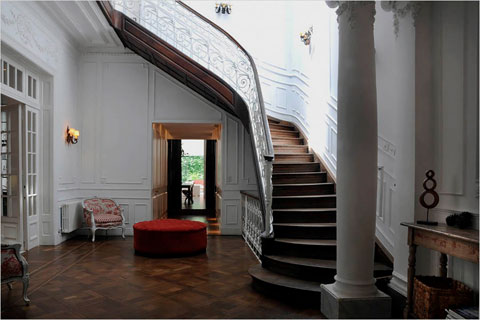 During renovations, the couple uncovered an old ceiling with intricate moldings and chose to leave it as is. A smart choice, in my opinion – Some things are to be left untouched.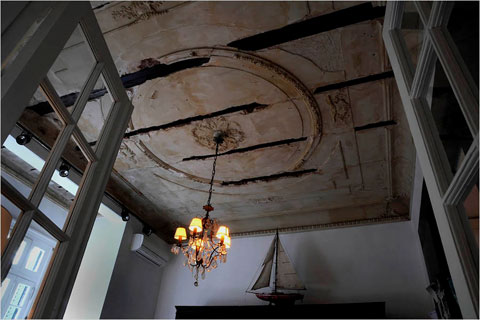 The couple has been collecting items from local stores and flea markets, and scattering them throughout the house; the chair and ottoman in the entry hall; the loveseat in the living room; the marble-top table in the kitchen; vintage chairs, lamps, and more.