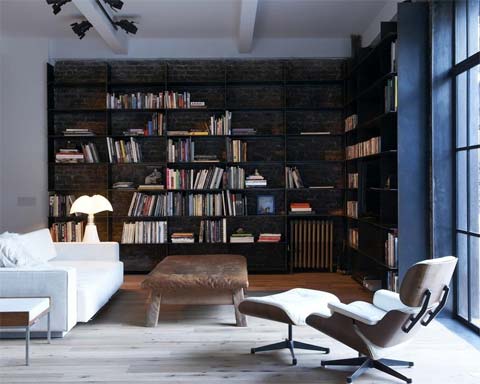 Getting a good job in the city is not always easy to come by, and when it comes to a good apartment in Manhattan's East Village, that's like hitting the jackpot. The lucky owner of this NYC apartment decided to renovate it and transform the space from a traditional pre-war, partitioned layout into a simplified classic open plan.
The most prominent feature of this city apartment is its industrial character; during demolition, two cast iron riveted columns and original masonry walls were exposed and cleverly incorporated into the interior design.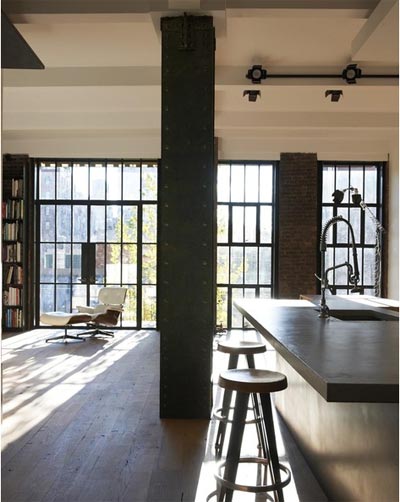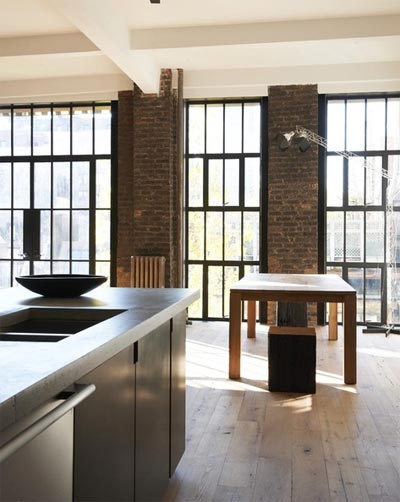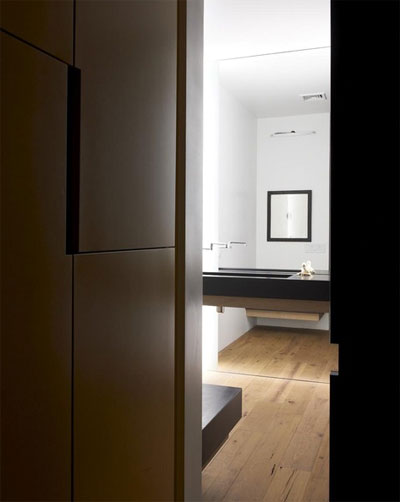 The overall space and layout has been opened up; ceilings were raised to the underside of the concrete slab; windows were enlarged and interior walls removed to allow loads of natural light to penetrate deep into the living space.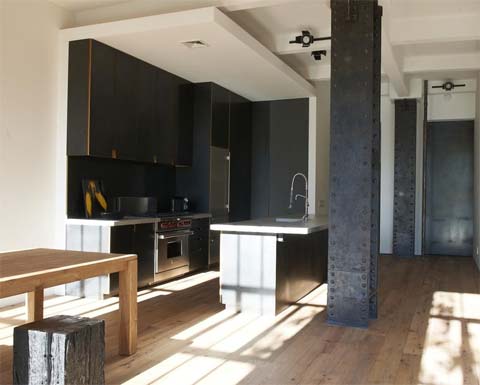 In terms of materials a simple palette was introduced, as a contemporary backdrop for the owner's furnishings and collections, consisting of white ceiling and sheetrock walls, black steel, reclaimed oak floors, and exposed masonry.