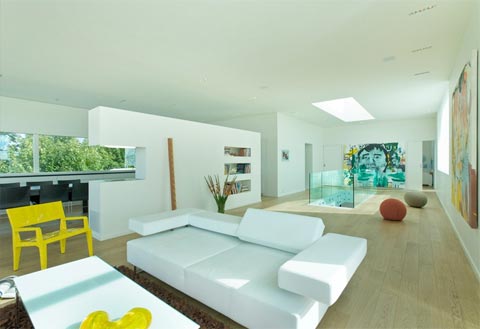 Villa G is a large house, 368 sq. meters to be exact. However, it's not the size of the house or its location, but the stylish combination of modern interior design, fine treatment and attention to details that caught our eyes.
The exterior of this house is interesting and I agree with the architects description:
"large yet not dominating, modern but not pretentious… a white landmark in the soft landscape at Hjellestad, near Bergen."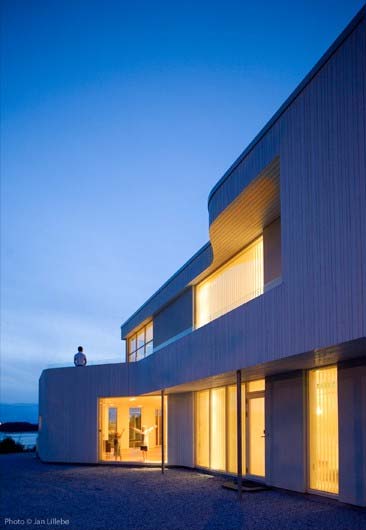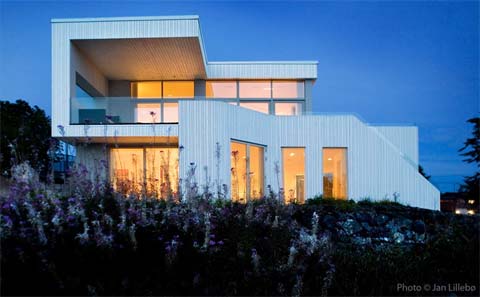 Inside, this family home is extremely spacious. I love the suspended white staircase with its transparent walls on each side – so futuristic and smartly done;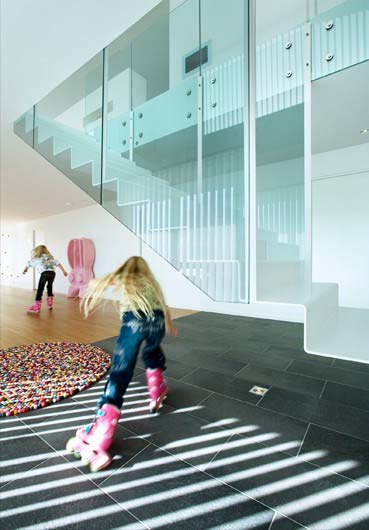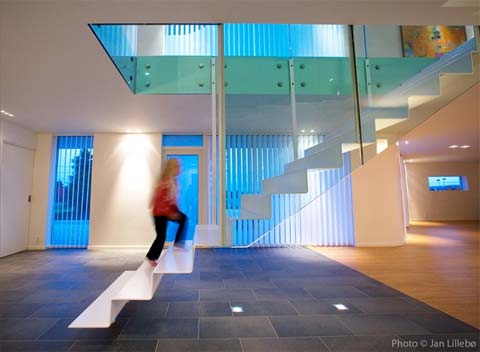 the definition of a space via different floor finishes, that actually work very well together; the girls' play area, with red holds scattered on a white climbing wall, has an almost graphic quality to it;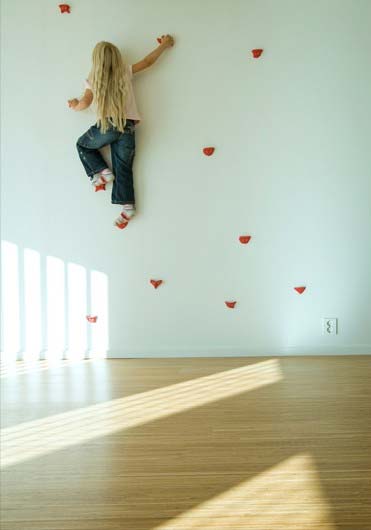 the horizontal open space living/dining area, bright and modern; the silver light fixture hanging above a contemporary black and white kitchen island;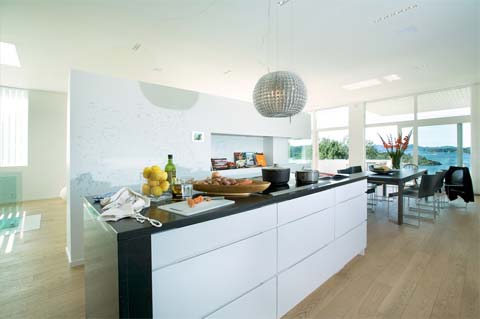 …and how can we overlook the gorgeous en-suite bathroom, defined by a transparent glass wall partition.