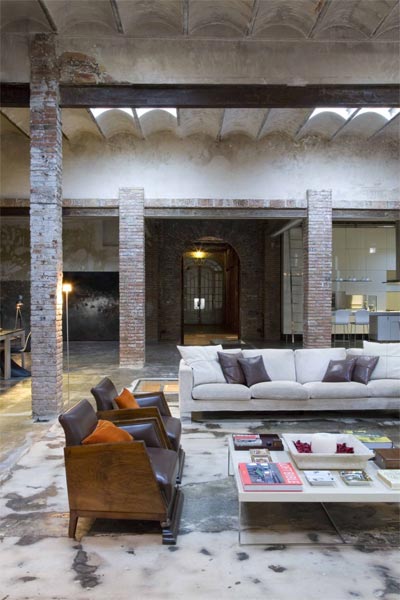 Located on the ground floor of a building in the center of Barcelona, a 1930 warehouse, with an area of 800 sq. meters on two floors, has been renovated as an industrial loft space with a rustic New York flare. During the years, the original space has been changed from a bombing shelter to the stables of an estate, as well as a printing workshop.
The project was carried out by Benito Escat, Alberto Rovira, and Minim. The budget was tight and they were asked to recycle as many elements of both the structure and the original furnishings, accessories and art pieces of the owner, in order to create a true living space/studio loft: a unique open space that had a very industrial interior design style.
The original structure has been recovered; multiple layers of plaster and cement had been removed; the floor was left unchanged, with the base of gray cement and some remains of paintings; four new glass skylights in the floor were opened to illuminate the basement below; beams, brick walls and large pipes have been left exposed throughout the house.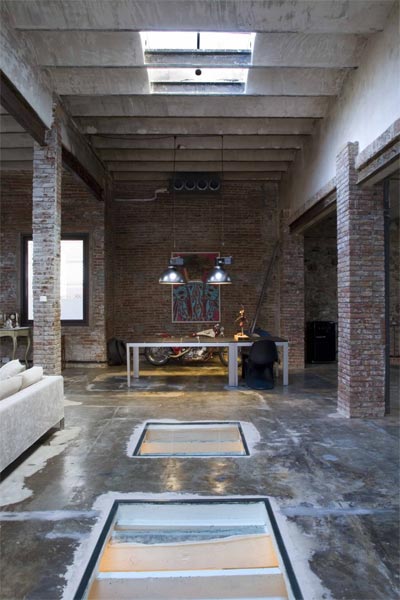 Creating an industrial living/working space, that would also be functional and at the same time, nice and comfortable, is not an easy task. However, I do think they managed to do a very good job in distributing the furniture in such a large space.
They actually based their solution on organizing in a radial pattern from the center outward – The central hall, with two sofas, armchairs and television serve as the center, from it small focus of attention in the form of less important areas have been created, like the office space, the books at the other end, and the corner of the original Eames chaise lounge.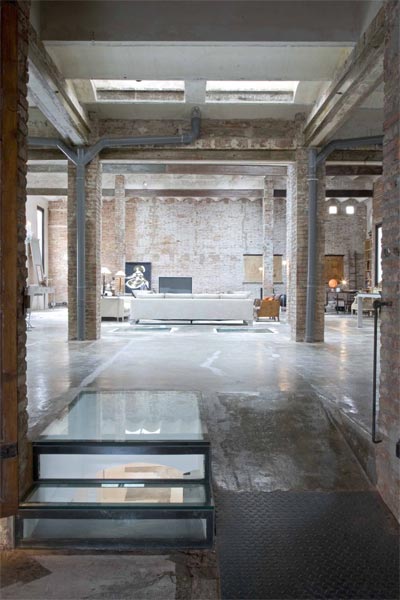 The old entrance door has been adapted to the arch forming the entrance of the house.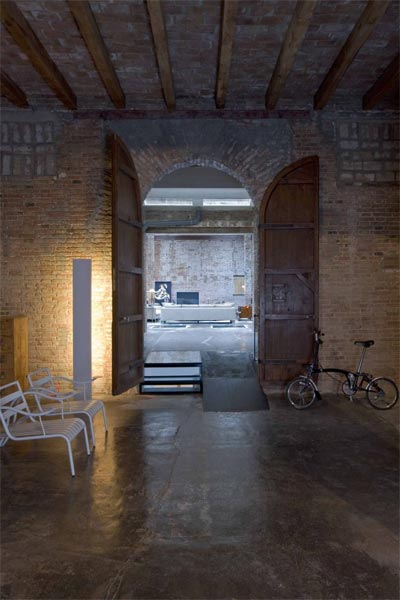 The large dining table enjoys natural light, completed with a crystal chandelier that was purchased at an antique shop.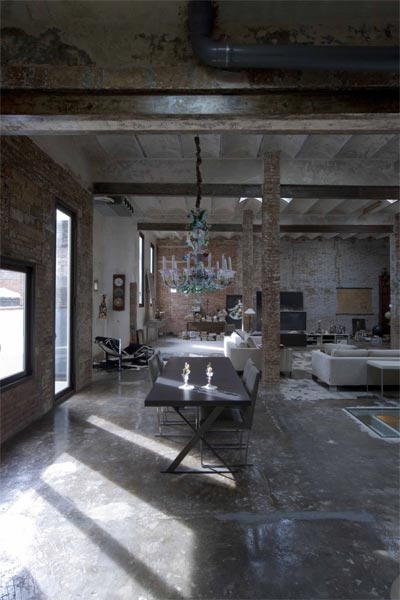 The kitchen has been assembled as an open cooking space, featuring a 5 meters wall with more than 40 rectangular 60 x 60 doors.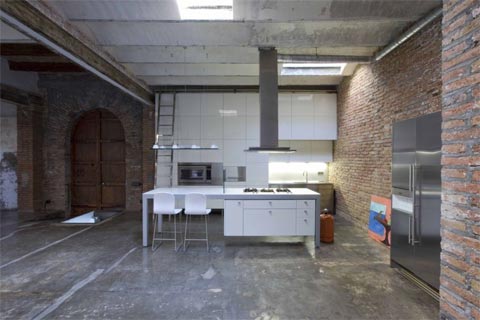 The bottom floor has been kept informal, consisting three large bedrooms; floor, ceiling and walls wee all painted white for extra brightness.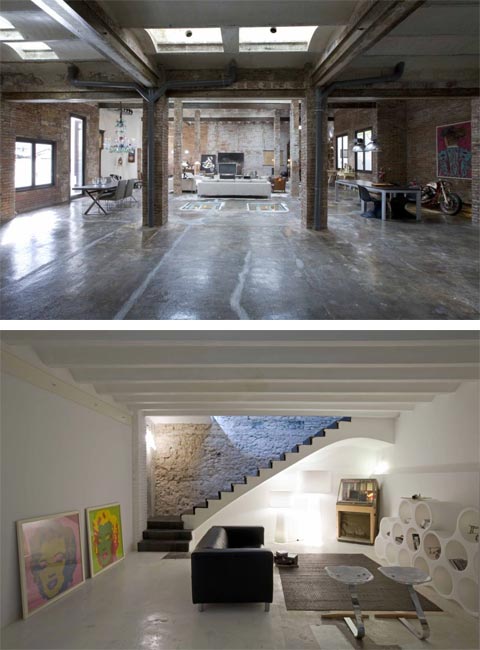 The bed has been placed in the center of the space, leaving an open cabinet, over 10 meters, as a backdrop covering the whole wall and giving greater depth and placement in space.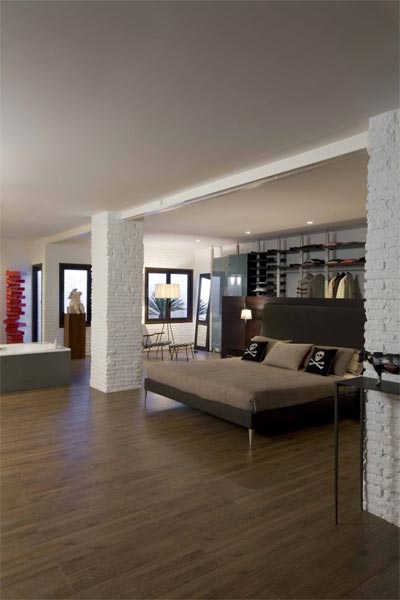 The bathroom area with bath, shower and sink arranged with the intention of showing them as separate attractive pieces, and not just a bath composition.