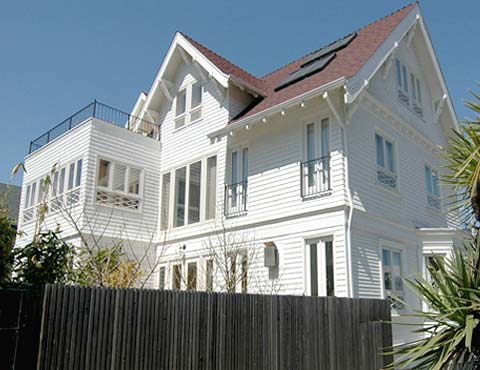 An old house in San Francisco has been completely rebuilt to accommodate the needs of a young family of six. Its beautiful facade has been maintained, refined, and carefully restored. Inside, the interiors were designed to provide a clean, light, and airy background to the rich colors and textures of the owner's furnishing, art, and textiles.
The interior planning has been reorganized around a central vertical stair element, featuring a wall of glass that floods all floors with light.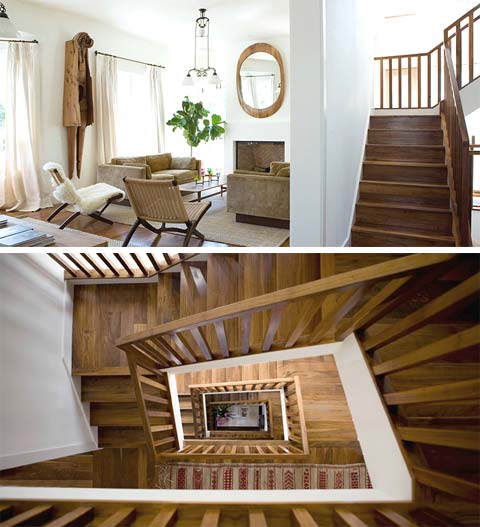 A few inspiring design ideas have caught my eye; for example, the spacious kitchen dining area. The black & white kitchen cabinets and counter beautifully combine with modern fixtures and wooden elements.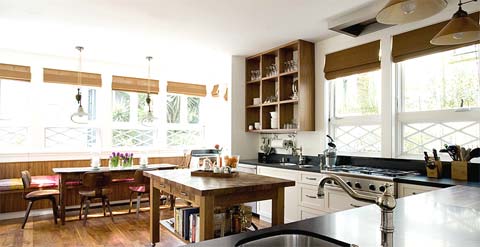 I simply love the breakfast nook and the way it's flooded with light; its long wooden table and various sitting arrangement; the hanging lighting fixtures; and the wonderful built-in storage solutions on both sides.
The design of the space gives you the feeling that every element or piece of furniture has been carefully chosen, creating a balance that feels good and looks good.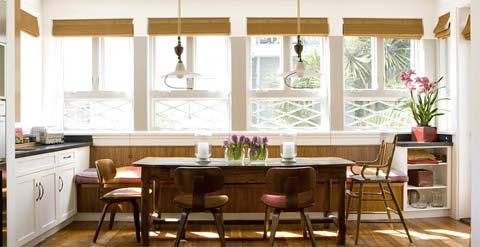 Check out the coffee table in the living room – rustic and simple, featuring thick wooden boards; when viewed in context of the informal space it adds a wonderful country-like feel to the family's living area.