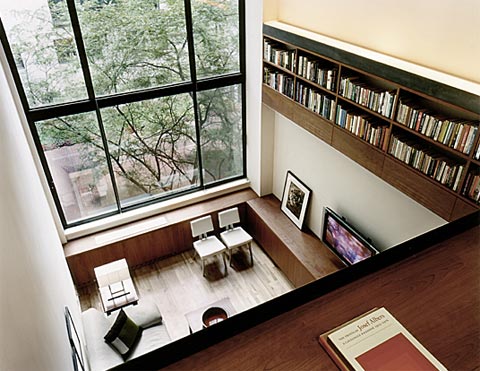 Who could resist a space like that? I know I can't… As a bookworm that i am, I'd be happy to move in to this breathtaking East Village loft. The Eiche Residence is a New York triplex with expansive tree-shaded courtyard views and loads of natural light streaming in from the magnificent, floor-to-ceiling glass window.
This modern home must belong to a person who is devoted to reading and collecting books; I love the top library design – such a beautiful and smart storage solution when dealing with unusual living spaces.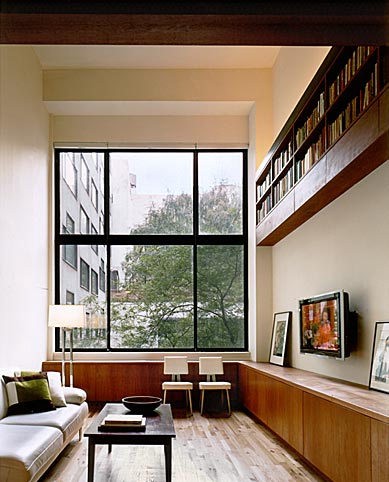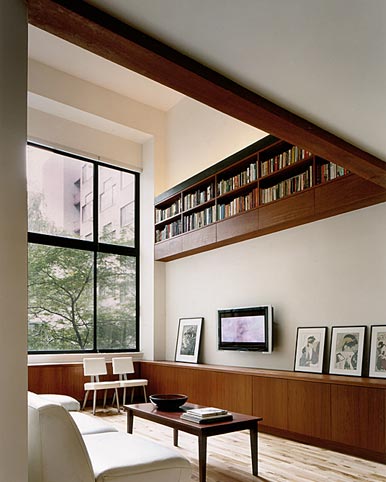 This NYC loft offers a modern yet relaxed ambiance – almost zen-like – with its warm, natural wood finishes, contemporary interiors and loads of built-in storage.