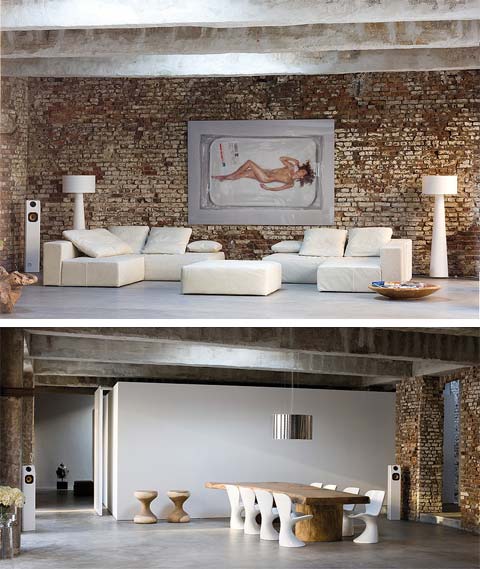 This stylish home is not just a spacious loft, it's a warehouse conversion of an old factory in the city of Dusseldorf, which miraculously avoided damage during World War II. Beautifully designed around carefully restored period features, this 600 sq. meters loft space now belongs to a couple with a passion for architecture.
At first the visitor is greeted by an entrance court, where the old building's brick facade is protected by glass panels. These historical elements of large scale brickwork are visible throughout the entire loft space, bringing loads of character and combining the old with the new.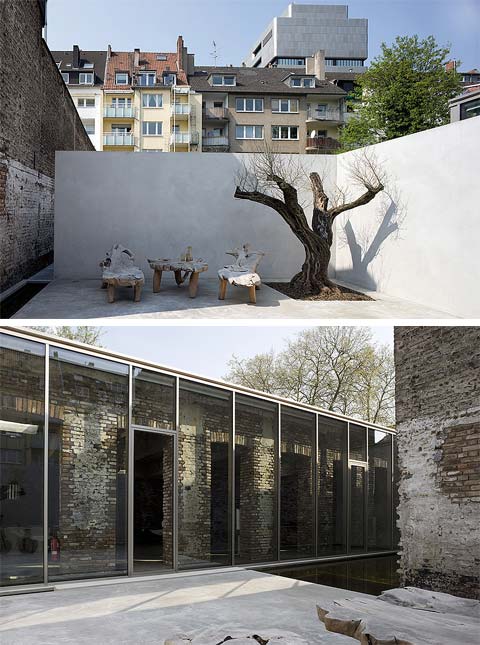 The living room space is enormous, surrounded by exposed brick walls and a flagstone roof; a large dining room table is curved from wood, making a bold statement;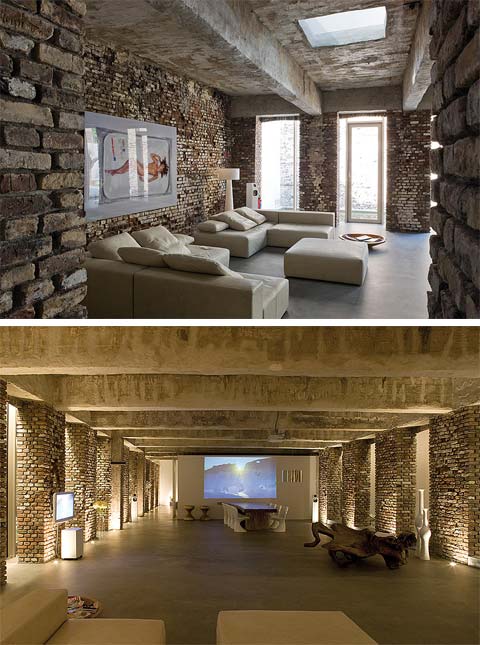 a long wall houses the kitchen space with its white cabinets and storage space, stainless steel counter top and minimalist fixtures.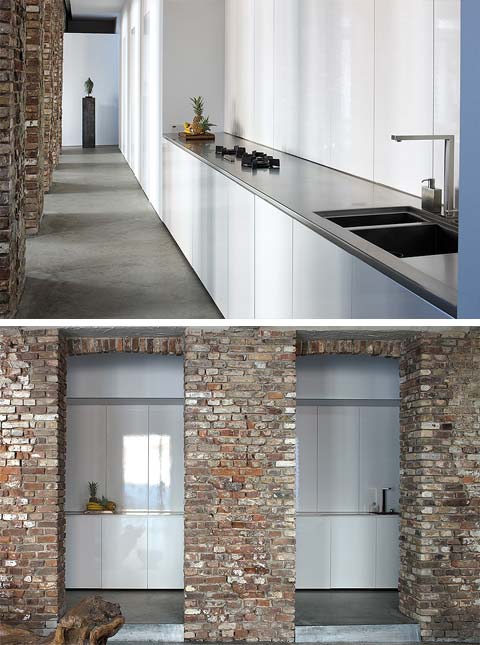 The bedroom is housed in a 'white box' with perfectly smooth walls, whereas the bathroom is surrounded by rough pilasters; the design of the bed is quite unique, portraying two small headboards and a wooden platform, supported by two long metal polls resting on four stone slabs; pieces of raw concrete were used to create the sunken bath, open shower and washbasin.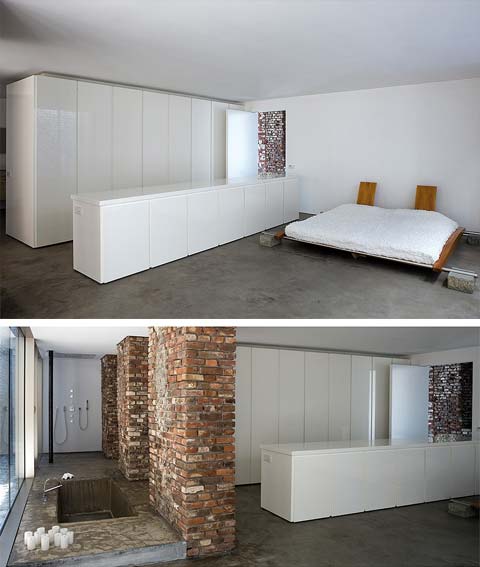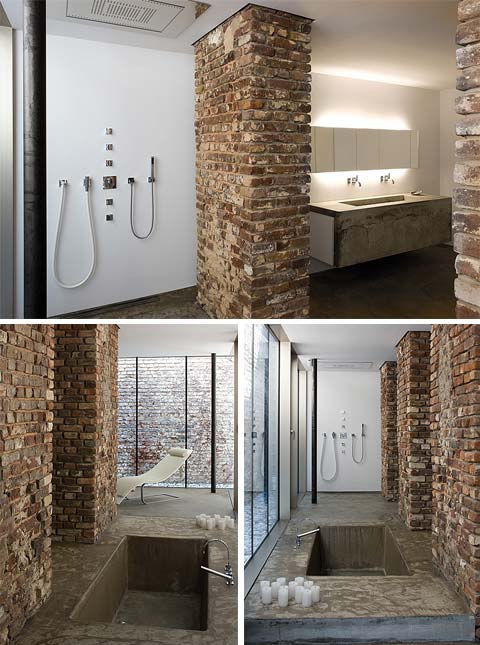 A large enclosed space contains a garage, large enough for three cars, a gym and a home office; a large glass wall brings ample of natural light into the study.