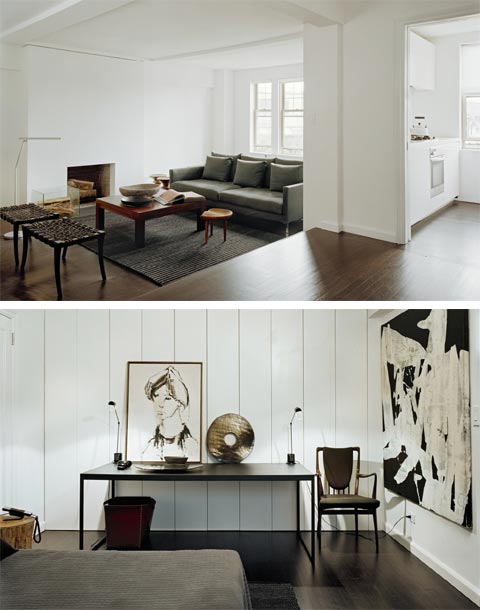 Let's say you're lucky enough to have found a small apartment with loads of potential in a great location in the city; however, before you move your stuff, a makeover is a must. So, how do you maximize your new apartment both in terms of space and style? Check out this beautiful apartment makeover on 12th street, New York City.
The original planning of this apartment was a good starting point. However, the kitchen and bathroom design needed a professional touch. And as most renovation projects go, work has extended throughout the apartment.
The place is located in Greenwich Village, and I must say, I love what they've done with this place! – Living spaces are bright and contemporary, with ebony stained floors and white walls that bounce off the light; the overall design is minimal yet comfortable and effective, featuring a black and white color scheme with touches of warm earth tones.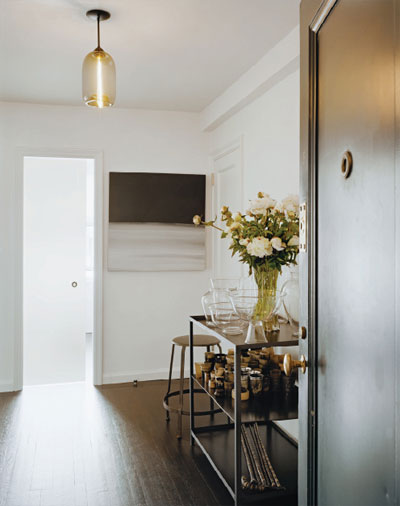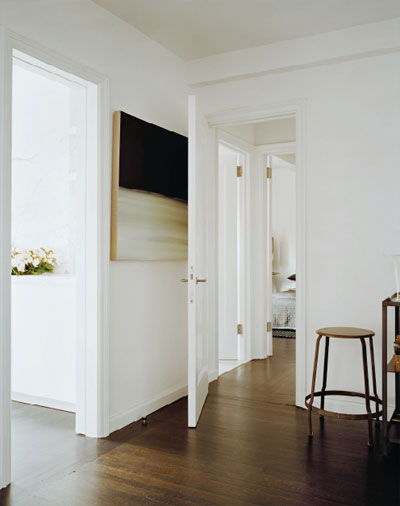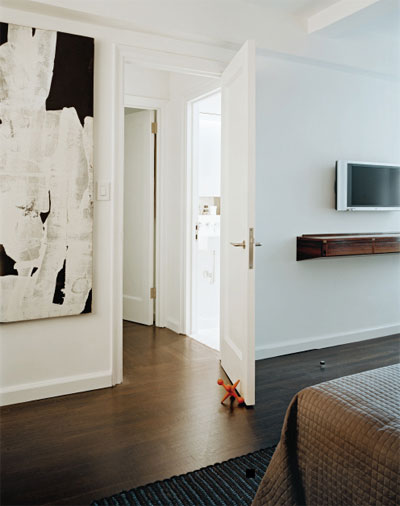 Upon entering the apartment the visitor is greeted by a sunken living room and fireplace. Opposite the door, a compact galley kitchen features white statuary marble counter tops and walls, white lacquer cabinets, and under counter refrigerators to maximize every inch of the space.
Statuary marble also continues in the new bathroom, adding a touch of style to the white ceramic tile walls; a clear glass partition divides the shower from the rest of the space.