Occupying the top floor of a former cold storage facility, this 2,600 sq. ft. loft apartment enjoys urban views of Milwaukee's skyline. One of the things I like about this modern loft design is its versatility; translucent sliding panels, that can be completely retracted or closed off, blur the edges of the open plan space creating separate private rooms or utilizing the entire space for entertaining.
The planning of the overall space consists of three parallel areas: The first area is public, featuring a long living hall, flooded with natural light with an open kitchen on one side and a sun room on the other. Dividing this space are two floor-to-ceiling cabinet towers that provide storage, incorporate the home's fireplace, and create intimate dining and lounging areas.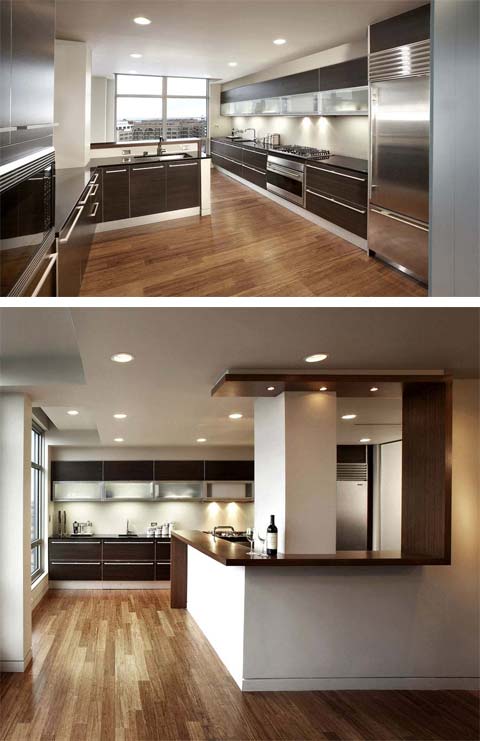 The second area is semi-private, residing behind translucent panels and forming private bedrooms, dens, and media rooms. The smart use of panels allow light to stream in while creating subtle blurred projections of life.
The third area is a private zone, incorporating a spacious master bath, walk-in closets, and storage space; an open bamboo frame – incorporating sinks, mirrors, and lighting – seems to be floating and altering the perception of space.