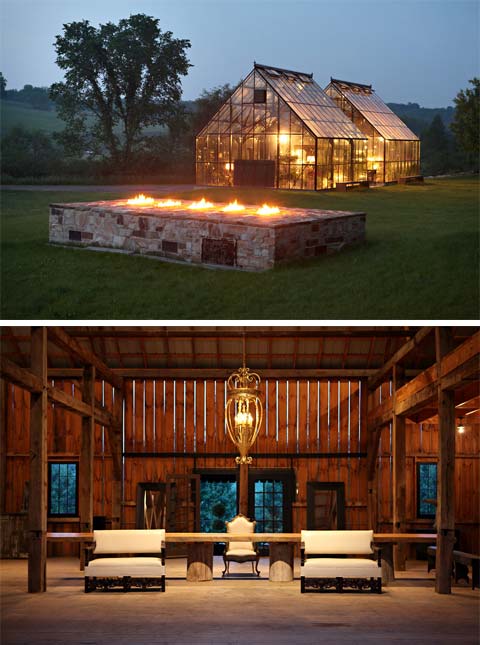 What was once an old and neglected 150-acre farm has been transformed into a beautiful rural dream. The property belongs to the Dormers who bought it as their second home in Pittsburgh, Pennsylvania. It consists of a large Amish barn, more than a century old, tool shed, greenhouse, and five 'view houses' – each one portraying a blend of glamour and rustic charm.
This project is the work of Esther Dormer, owner, and Lisa Dagnal, designer; it includes so many wonderful decorating ideas of indoor and outdoor spaces full of character and ambiance, I simply dont know where to start…
Just look at this charming front porch with its massive, detailed mirror…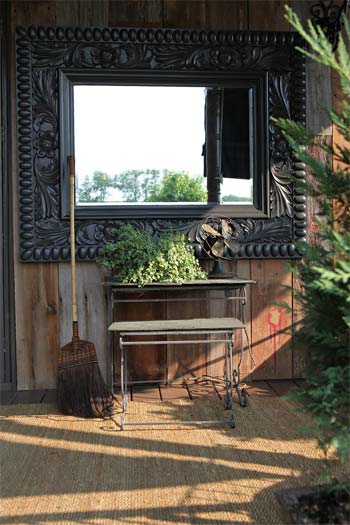 or the the light fixtures over the kitchen table, resembling wire egg baskets…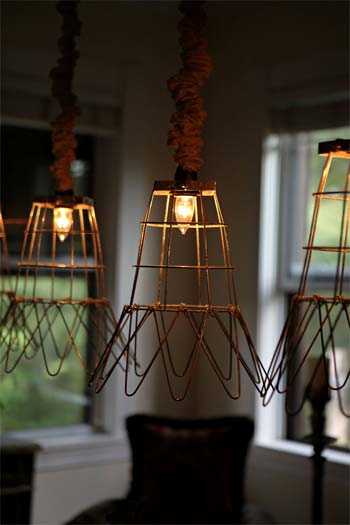 enjoy morning tea in a greenhouse full of salvaged ironwork accents…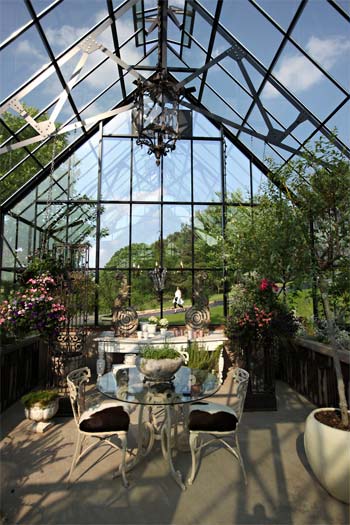 in the living room, a cement fountain base supports a slice of acrylic creating a terrarium-like coffee table…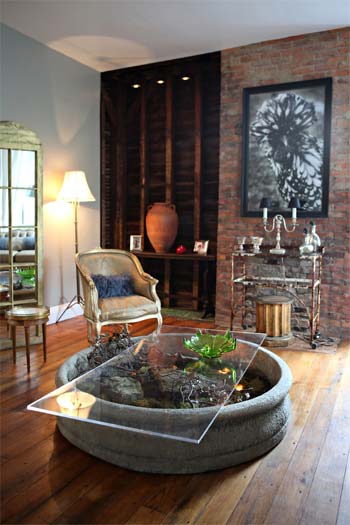 a laundry room has been turned into a beautiful bathroom adorned with iron chairs, a glittering light fixture and plants suspended from the ceiling…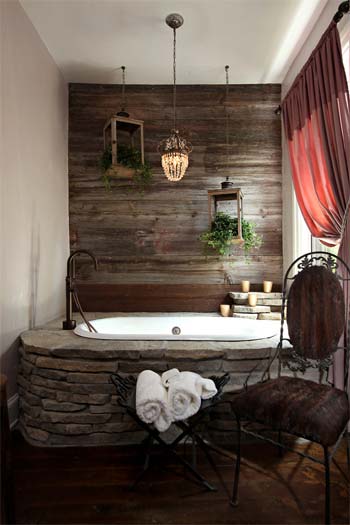 a restaurant pot rack and glass bells become a light fixture… wheelbarrows serve as ice buckets for parties…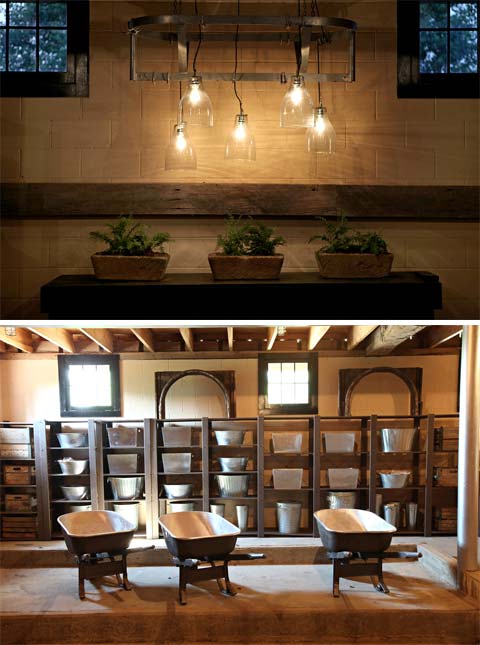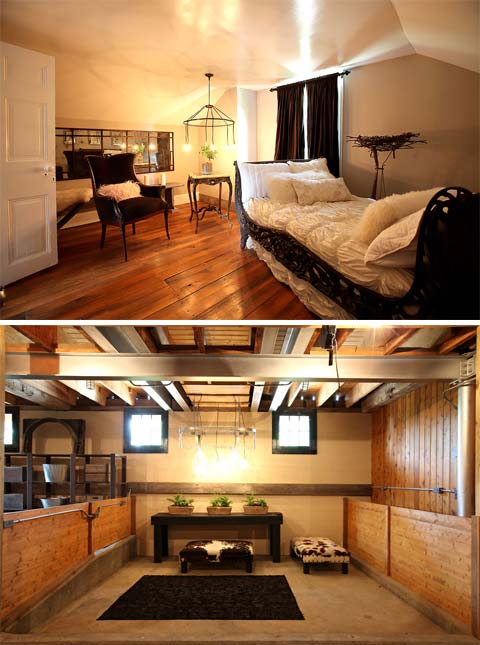 take a break on a sofa made from windfalls in the woods…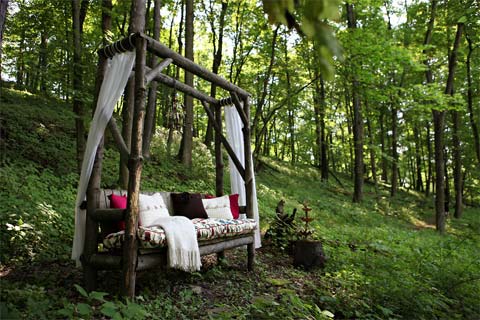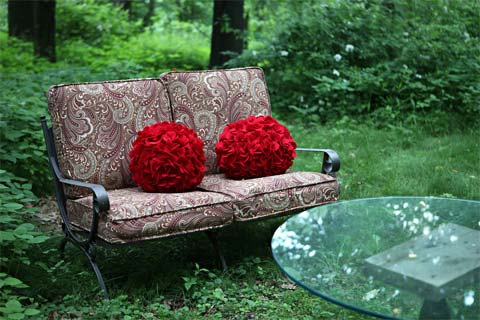 a brick base of an old silo is the perfect spot for outdoor dinner parties; who said candelabras can't be joined with picnic tables?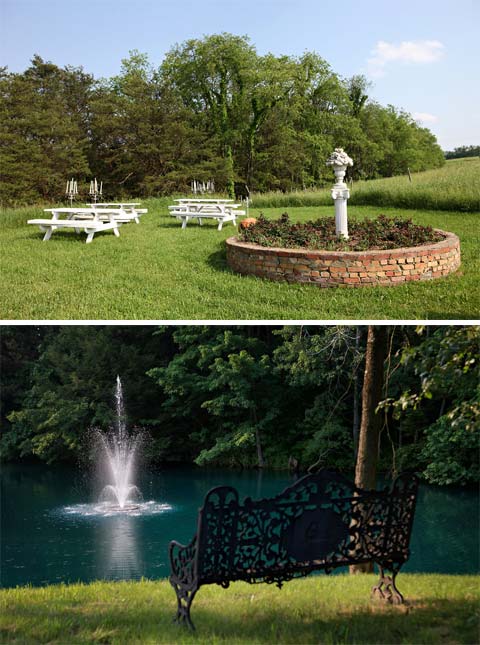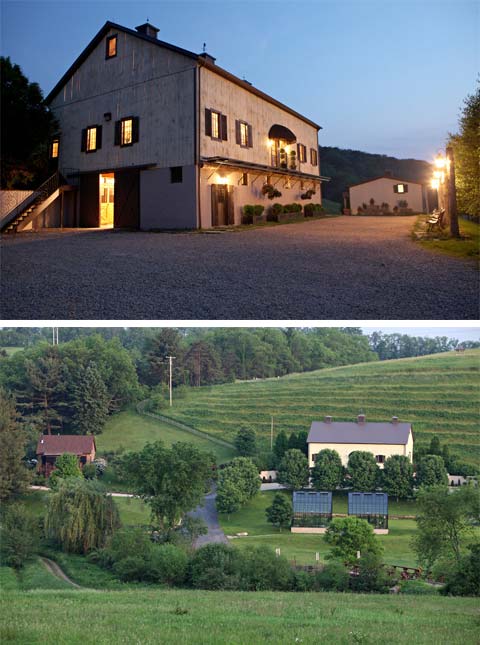 Photography: Tony Cenicola/The New York Times