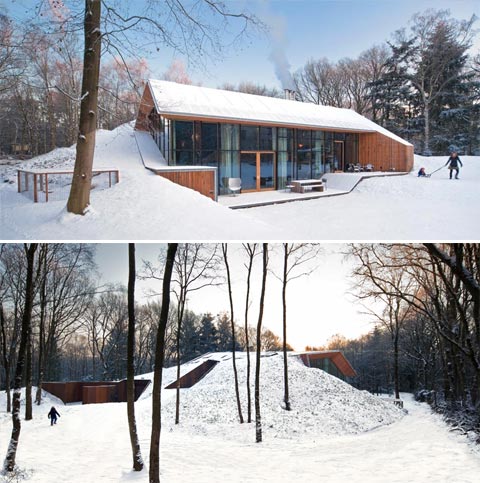 This eco friendly home, designed by Deniewegeneratie Studio, is actually embeded 'in' the hill on which it lives. It saves on energy costs since it is designed to keep the inside temperature stable all year round.
The interior is fundamentally a tall, vast rectangle flooded by natural light. The spaces are delineated by semi-temporary wooden volumes and structures. It was important to the owners that they be able to somewhat easily adapt and make changes to the indoor layout as the family needs change over time.
I really like how when you look at the outside of the home, you would never guess that the interior is the way it is. It's modern, yes, but not in a very 'mountain lodge' way, as the exterior might suggest. It's open and bright and full of surprising quirky details that strongly contrast the elegant elements of the interior architecture.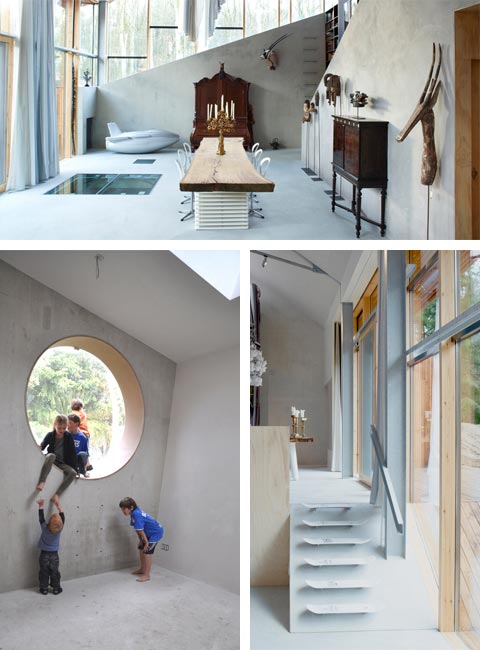 The dining room has a noteworthy eclectic vibe. A massive rustic wooden dining table, global decor accents, modern pieces and a some more classical ones, all live happily together in this space.
As if that mix isn't unique enough, as you scroll through the images, you will be amazed at some of the surprises you'll find. How about the old Jaguar leaned up against the kitchen wall, adapted to be used as a storage unit? Have you ever seen such a thing? The skateboard stairs are equally interesting and the tea pot chandelier too. The medieval body armor in the ultra minimal bedroom also makes quite a statement.
So dear readers, are you as delightfully surprised with this house as much as I am?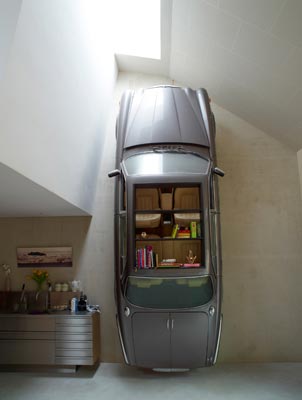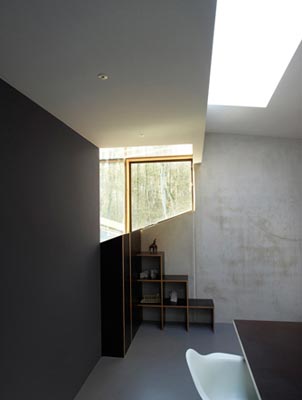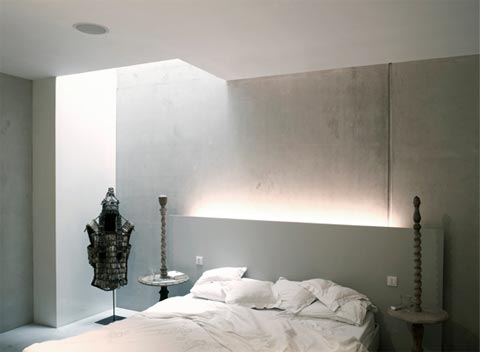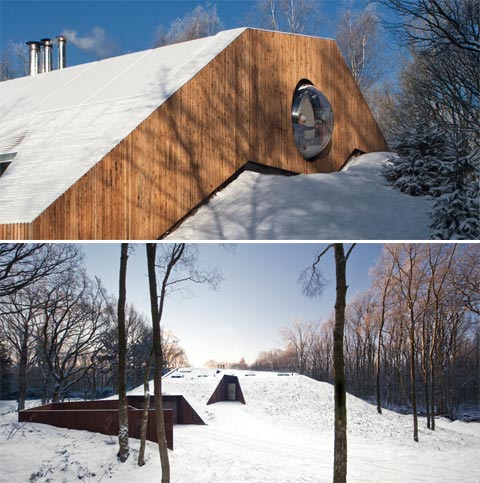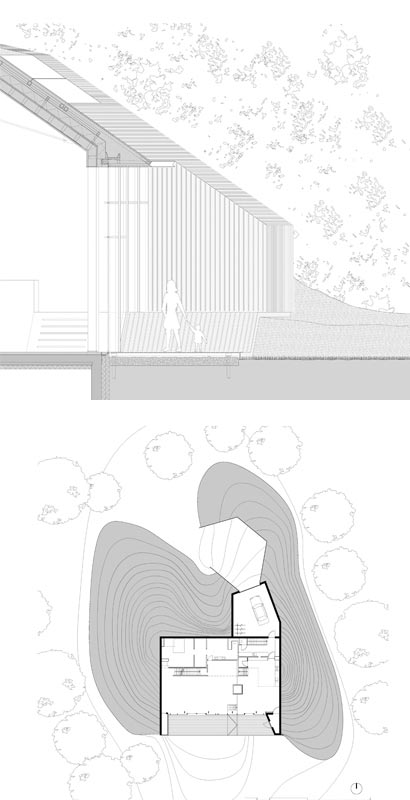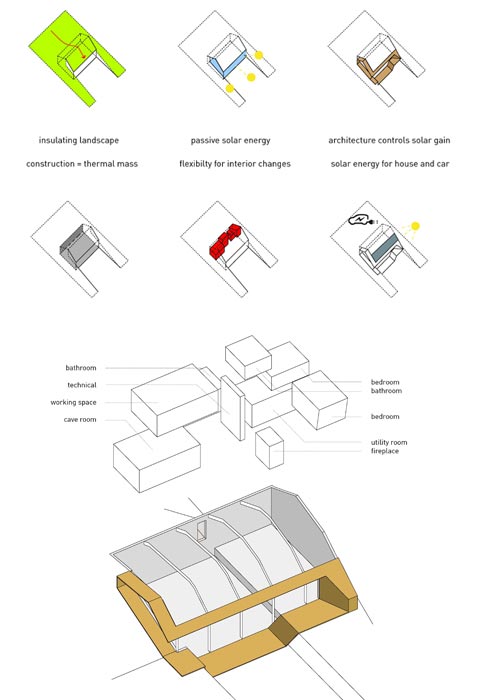 Photos by photos by Jaap Vliegenhart.