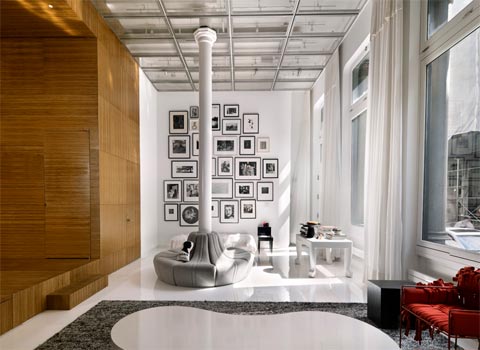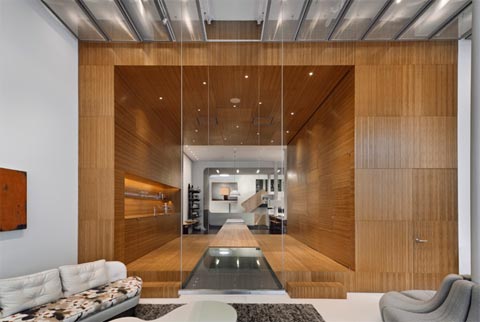 This place is somewhat of a wonderland! It's impressive, modern, fun and full of volumes and modules. Designed by WORKac, it includes a ground floor, half a basement and a third of a sub basement, which essentially makes it an inverted triplex.
The owners wanted something nontraditional, a flexible loft space that could easily adapt and transform depending on the function of the desired activity, including big dinner parties, fashion shows and you know, other such regular family activities. The result is a space that is 'whimsical and unexpected'.
The space is characterized by two main elements. One is what they call 'The void', which is basically a light shaft that runs through the center of the entire apartment. In addition to inviting in natural light, it also holds the stairs and ' the Stitchevator', used to transport items between floors.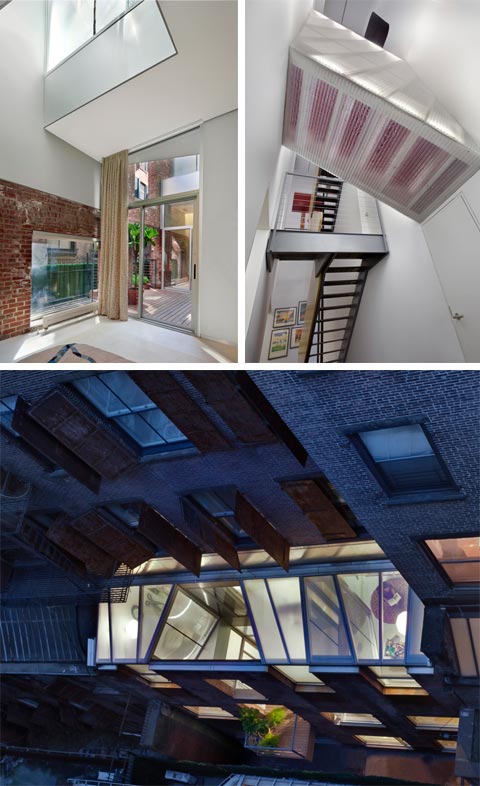 The other is what the designers refer to as 'stripes', which are basically areas defined by function. There's the Living Room 'stripe' at the front of the apartment, the Kitchen/Dining one in the center, and the Media Room one at the back.
Each of these 'stripes' contains special tables which can be moved and connected to unify the areas or accommodate different functions. The chandelier in the living room doubles as a table; it just needs to be lowered from the ceiling. The dining room table can be extended with a leaf and the Shaker Boxes in the Media room, can be raised or lowered. Each of these elements can then be connected and joined together to unify the whole ground floor, including 'The Void'. Now they have a massive table for huge gatherings or a catwalk for fashion shows (one of the owners is a fashion designer).
Talk about space transformation, right?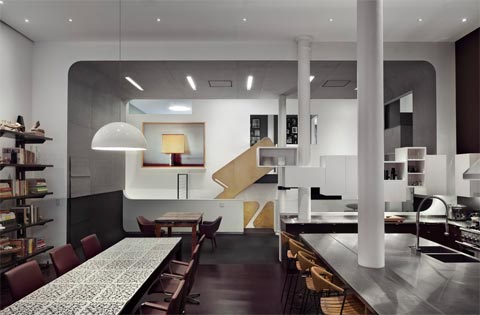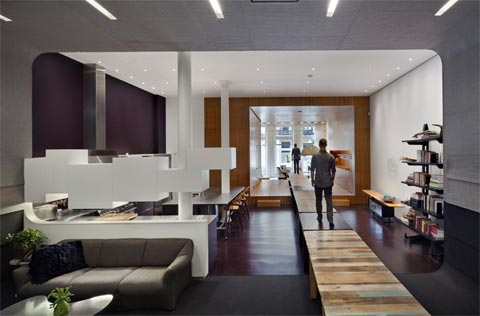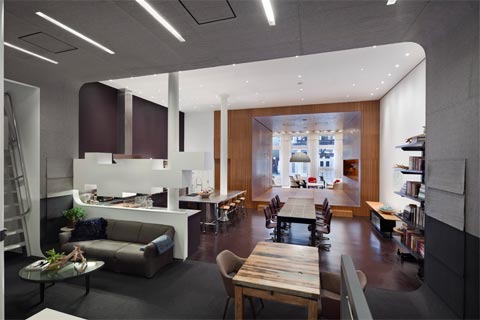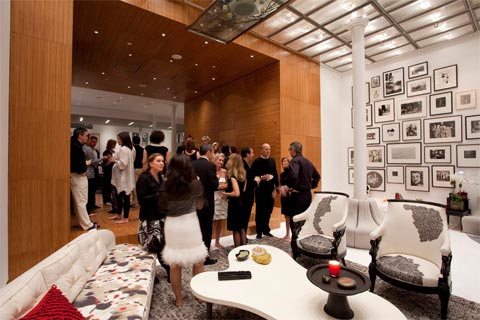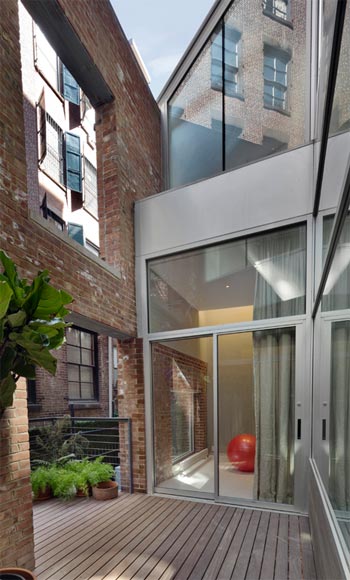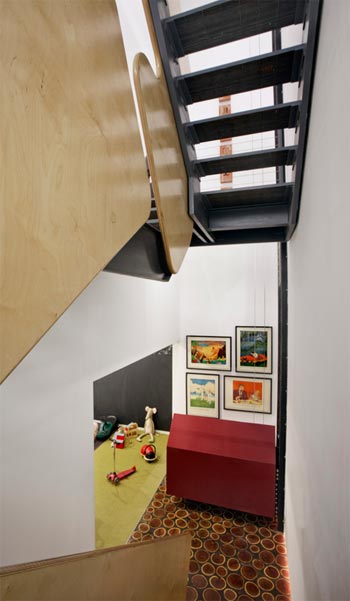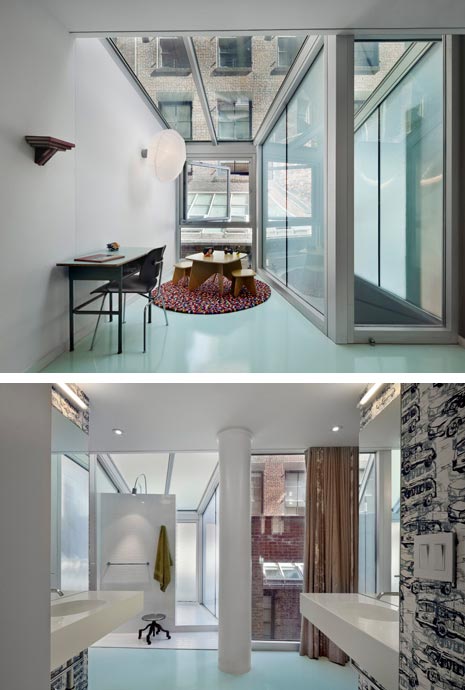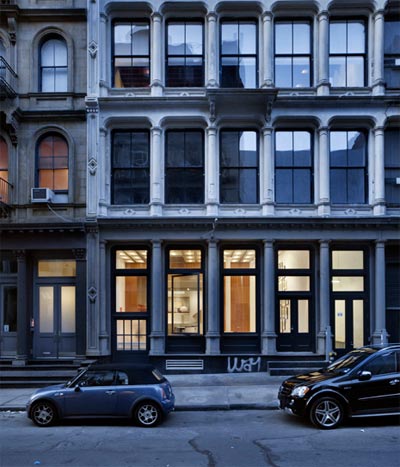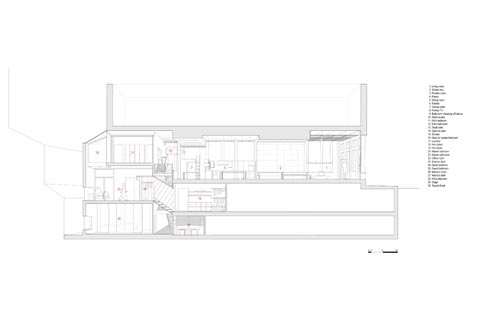 Photos by Elizabeth Felicella