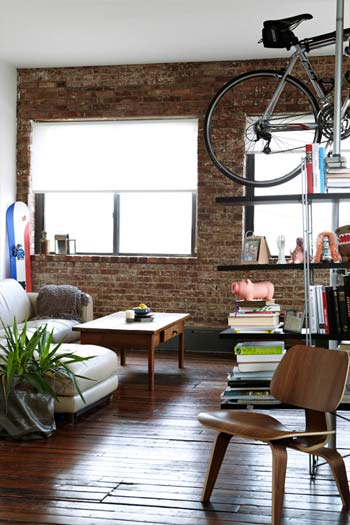 Old exposed brick walls seem like they have so much to say, don't they? I imagine that maybe once they were covered up but now they're free. Many of them are worn but have stood the test of time. They exude wisdom and comfort and they seem to offer support and protection.
OK, for those of you who don't have an absurdly complex connection to brick walls (like me!), you absolutely can not deny their charm. The material itself instantly adds an interesting textural element to any space, like we see happening in this apartment right here. But the brick is only one of the elements that makes this studio apartment so sweet.
This space belongs to Michael Freimuth, a graphic designer, living in Brooklyn. (Fun Fact: his front stoop is made with foundation bricks from the Brooklyn Bridge!) Michael appreciates clean, casual environments with a good balance of contrasts – which is clearly evident judging from the interior of his home.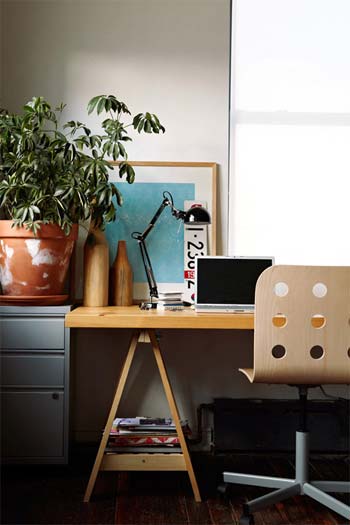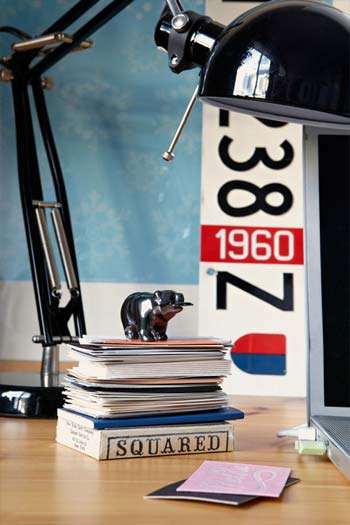 The stark white walls provide a perfect contrast to the rustic brick, the worn, but glorious wood floors and the exposed steel ceiling beams. His raw wood stump coffee table next to the smooth Eames moulded plywood chair, together with a vintage chest is yet another example of the balance of contrast. Or how about the metallic tile backsplash in the kitchen? Its traditional antique design against the sleek dark kitchen, topped with yet another vintage detail – old bowling pins! There's just so many goodies all over the place.
Overall, it's a nice open space, small but well laid out and full of charm. It's a great example of how to make a space yours by displaying the things you love and not being afraid to embrace contrast.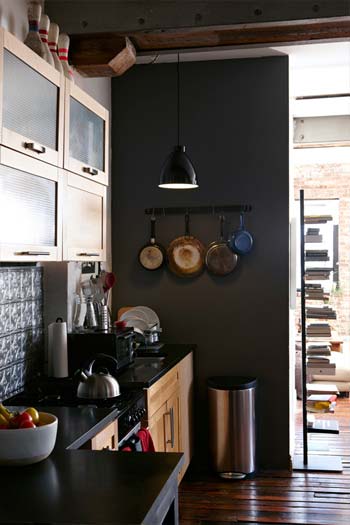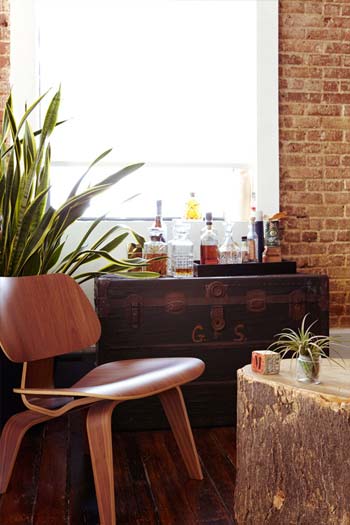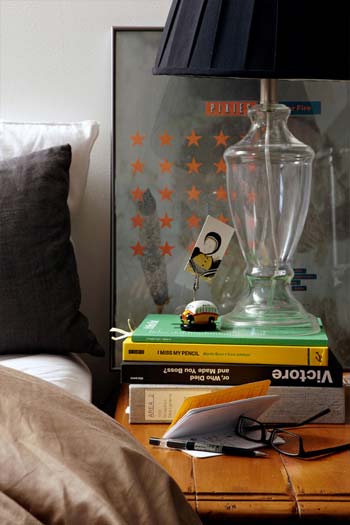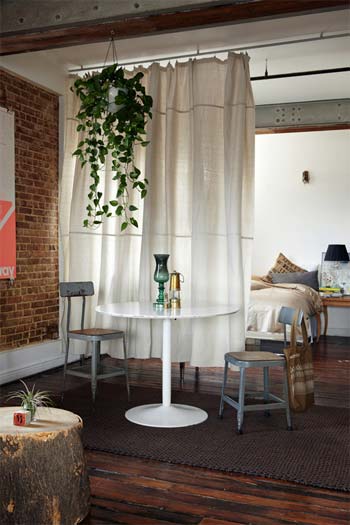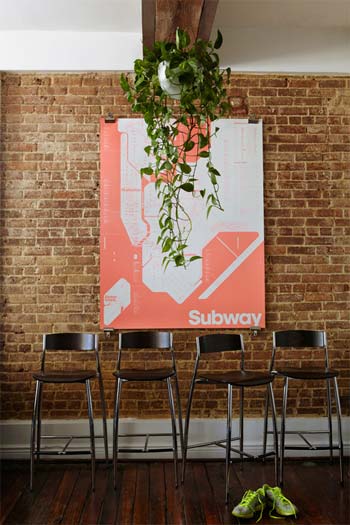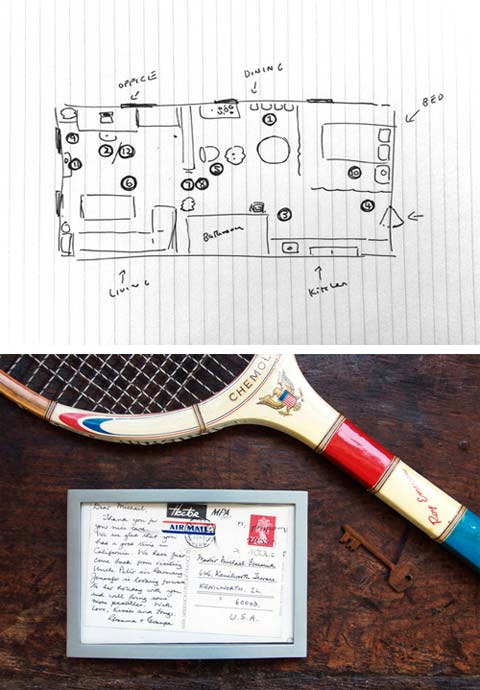 Photography: Jessica Weit and Bob Martus via Design sponge