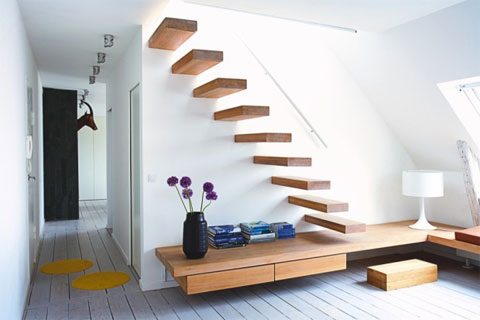 When Lene and Stig found this place, it looked so far off from what you see now, you wouldn't recognize it at all. It was actually eight small dorm rooms which they turned into one fabulous loft space. Pretty amazing!
What's more amazing is that they lived there, up in the small attic, during the entire remodel. They started at the bottom and worked their way up. I think when you experience something like that, you develop a strong bond with your space – it's apparent to me as I view the images.
The floating stairs lead to the rooftop terrace. The second step follows the length of the apartment, creating an interesting flow and serving as both storage and seating. I love such clever, multifunctional ideas.
The couple designed the leather seat at the end of the wraparound shelf/step themselves. White painted floors reflect a maximum amount of light from the large windows in the space. One can never have enough natural light, right?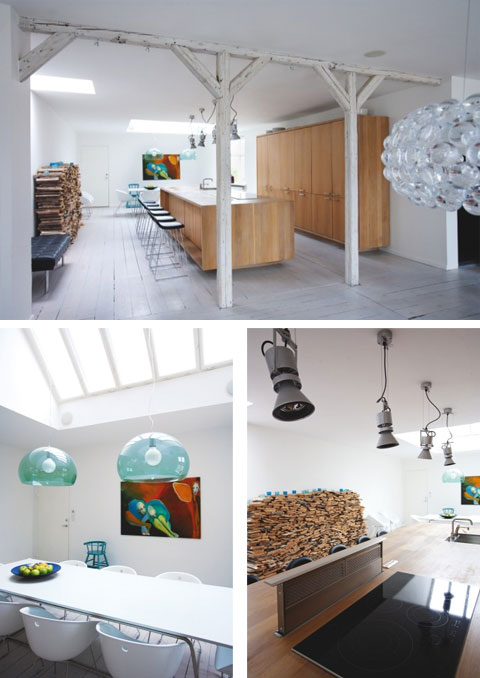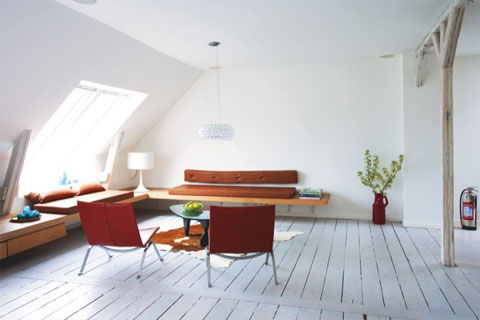 The kitchen also has a floating thing going on, where the base of the modules are smaller, giving them a sort of lifted feel -a good trick to making them less bulky in the space. Another tricky, yet amusing detail are the built in secret compartments … did you notice the hidden drink cabinet in the dining room, or the hidden storage in the bathroom? Besides being fun, hidden storage helps keep things more streamlined.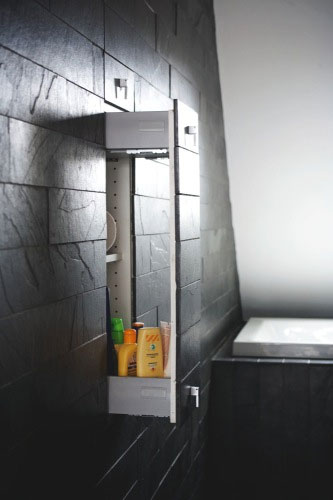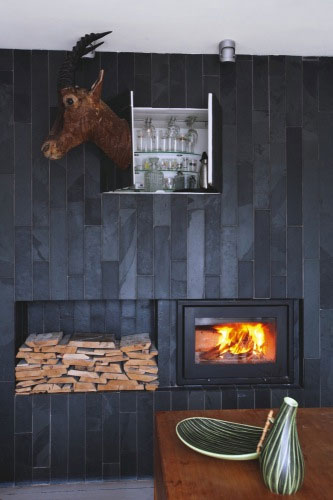 This home has a really stylish, yet casual vibe about it. Designer pieces coexist with vintage and second hand pieces and custom designs alike. It's full of personality and totally unpretentious, yet very thoughtfully put together by a very engaged and capable team. I find hands-on remodel stories so romantic.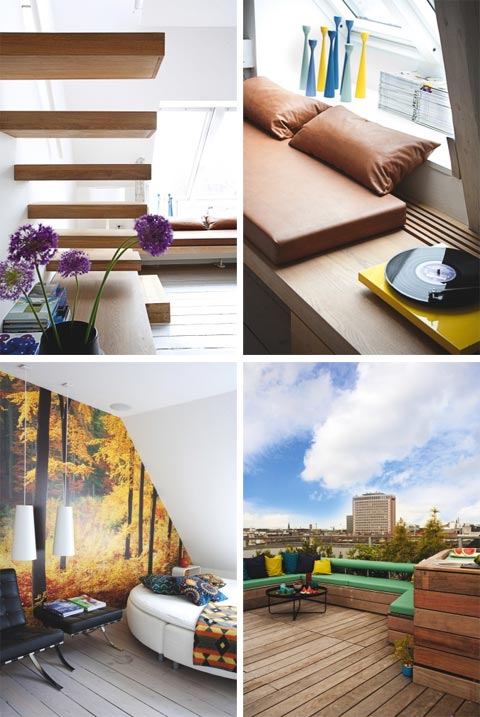 Photo Credit: Per Wadskjaer, Teamliving.dk via Bolig magasinet.dk