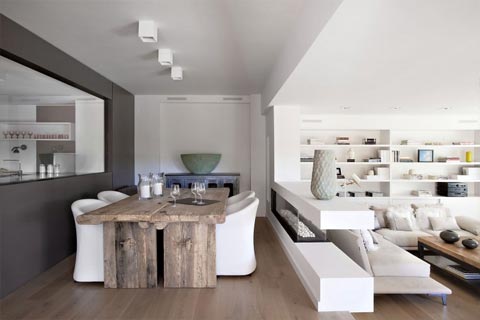 This beautiful Barcelona sea-side home was designed by Spanish interior designer Susanna Cots. I'm sharing it with you here because I'm overwhelmed by the calm strength of this interior.
The lighting and the color scheme of this home is inspired by the sea, the materials and textures pull that mood right in. The rustic heavy wood from the dining table and coffee table remind us of driftwood and provide a perfect balancing contrast to the rest of the smooth, linear space.
There's an open vibe to the living space even though each living area is clearly defined. The living room is sunken. Three steps lead you up to a raised level where the dining space and kitchen are located. However, the kitchen is further defined by a surrounding module that isn't completely closed off.
From the kitchen, even though you feel you are in an individual space, you can see right through to the end of the living room, always visually connected. I really appreciate this layout. One minor critique … I think I would replace the dining chairs with less visually bulky ones, but always in white, of course.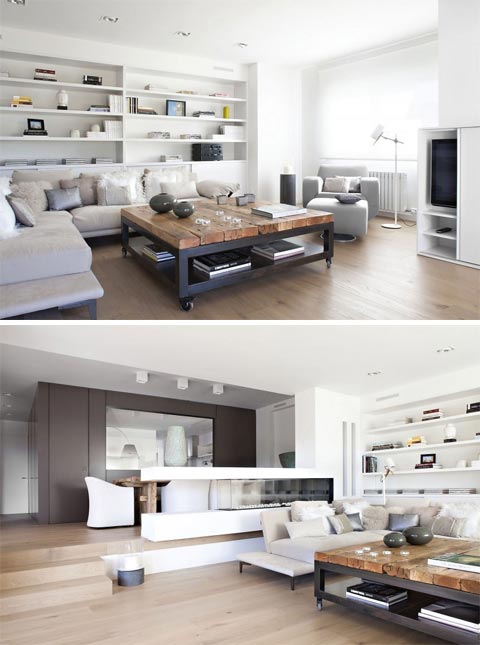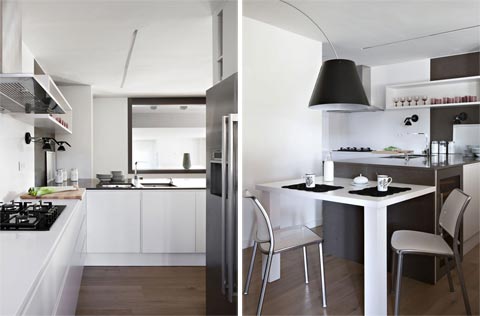 Another interesting element is how the bathroom and bedroom feel connected to the exterior space via the simple idea of wooden slats. The wood floor really defines the outdoor space and bringing that pattern into the bath and bedroom in a vertical and horizontal manner psychologically ties the two areas together.
The interior of this home is mature and elegant, a fresh and modern interpretation of a sea-side home.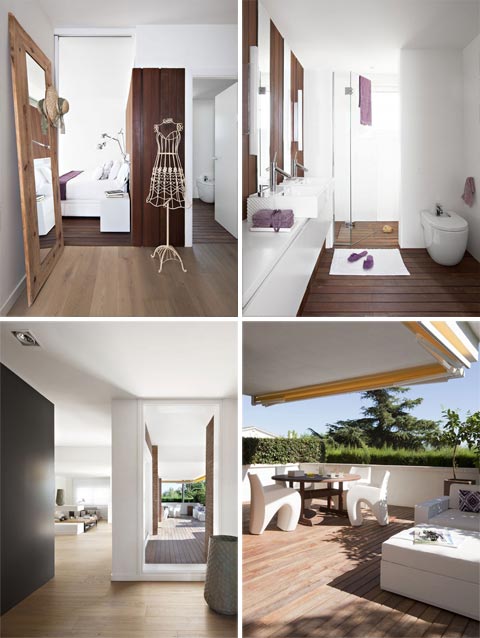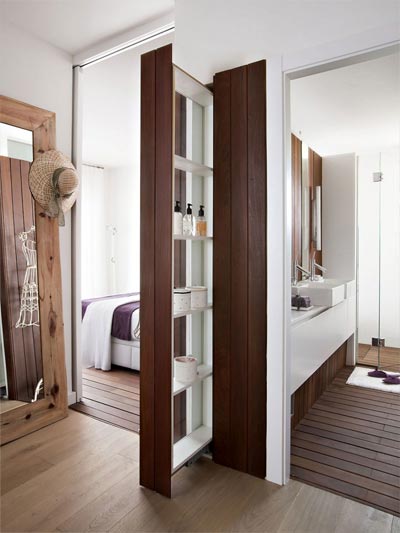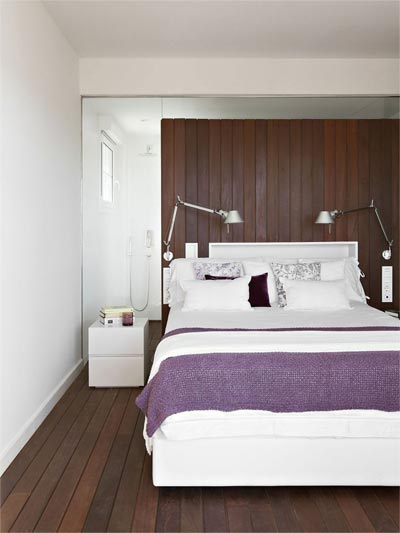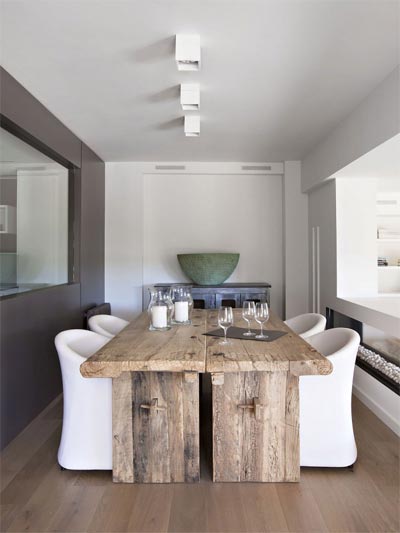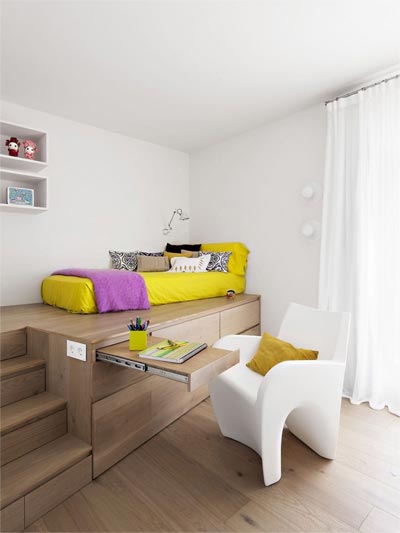 Images found via HomeDsgn, courtesy of Susanna Cots.