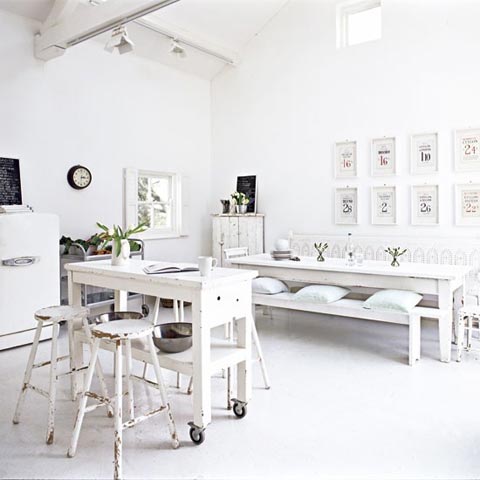 I have to admit, I'm not a huge fan of the shabby chic style, but this home does it in a way that makes me feel like changing my mind. I think all the white and the very neutral palette diminishes that "granny" vibe I associate with shabby chic-ness. Also, upon closer inspection, there are some quiet injections of contrasting styles in the home – which makes it all more interesting and unique. To me, this is an important trait for turning any house into a home.
The dining room says it all. I can't help but notice that "all white" in an interior of this style can never run the risk of being sterile because of all the texture from the rustic quality of the furnishings and finishings typical of the country look. The essence is cozy but the white, neutral palette gives it an elegant feel – a perfect balance.
I love the vintage fridge in that kitchen diner space. Actually, along with the track lighting and the island on wheels, an industrial edge is subtly introduced.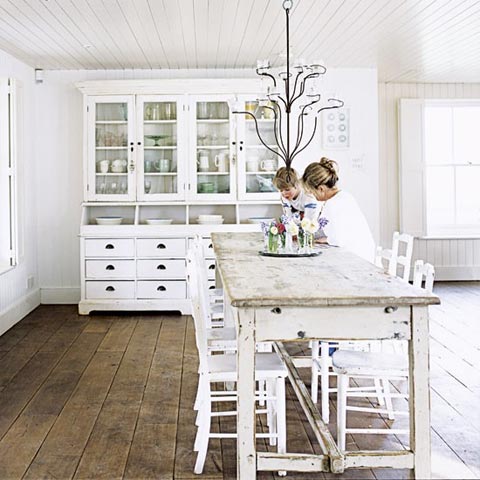 The open fireplace and wood storage solution in the living room is noteworthy. Is there anything cozier than a wood burning stove and rustic wooden details?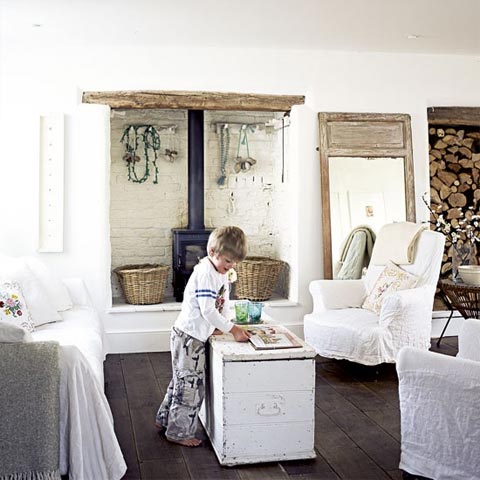 The house also has some quirky details that I find quite amusing, like the disco ball in the living room and the collection of mirrors in the bathroom.
I would love a cozy weekend getaway in this home, curled up by the fireplace with peppermint tea and a massive pile of my favorite interiors magazines. Want to join me?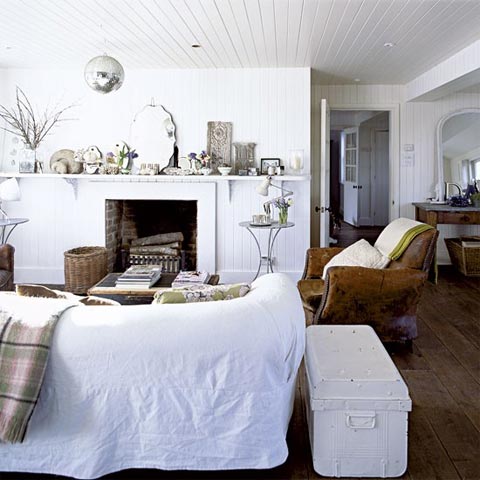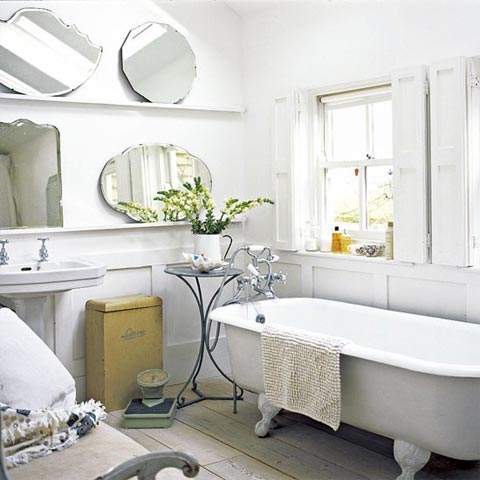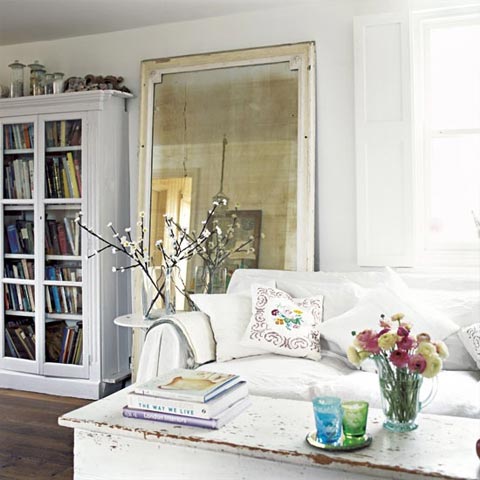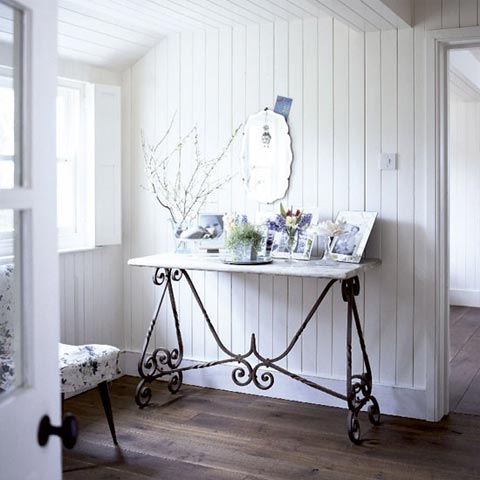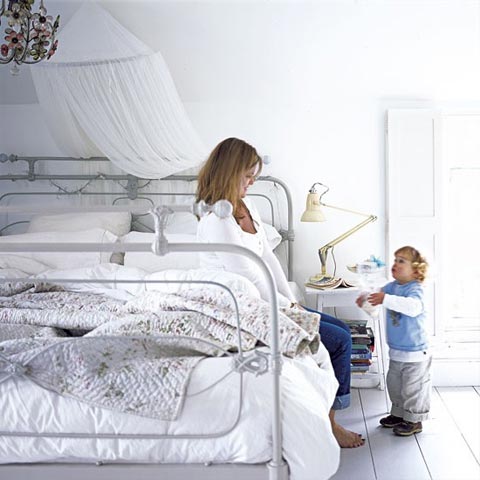 Photo Credit: Tom Scott via House to home