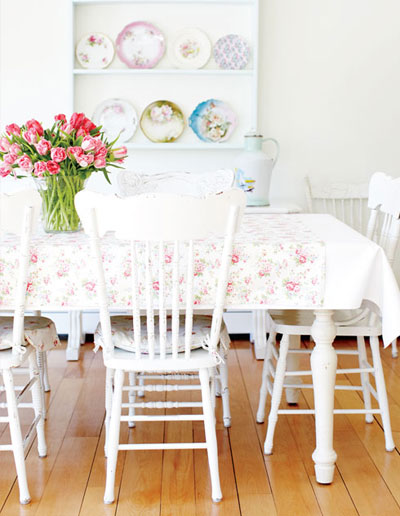 I don't know about you, but this home instantly puts me in a summer mood. What's most striking about the interior to me is the combination of beach house style and a chic cottage vibe.
The color scheme is what really pulls the marine vibe into the home. Pale and muted blues and greens remind us of the ocean breeze. Meanwhile, exciting pops of pink and yellow bring the interior to life. Floral and classical patterns make reference to French country. The more classical style of the furniture helps with that too. So yes, there's definitely a chic beach-y vibe going on, yet it's all so casual and inviting.
The interior scheme was expertly executed. Its no wonder, since this lovely house in Maine belongs to owners of Au Lit Fine Linens and Liv by Au Lit. A quick look at these shops and you'll easily see the connection – nice living and doing it well is a common theme.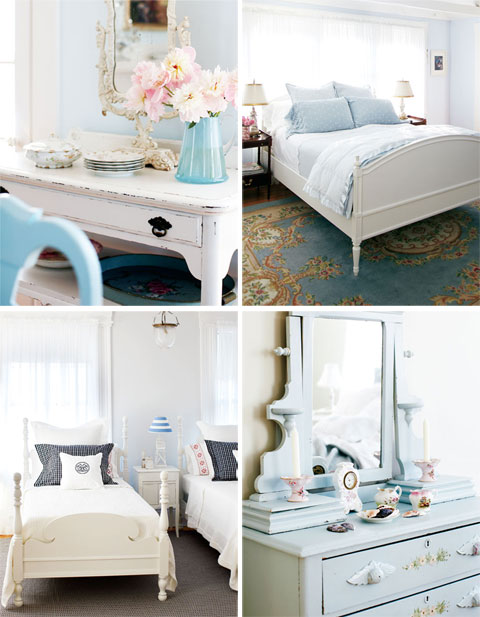 I absolutely love the entry way. It sets the tone for the rest of the home. The large sale wallpaper with a classic pattern in soft blue makes the space visually interesting and highlights the architecture of the space, the stairs, the ceiling beams, the moulding.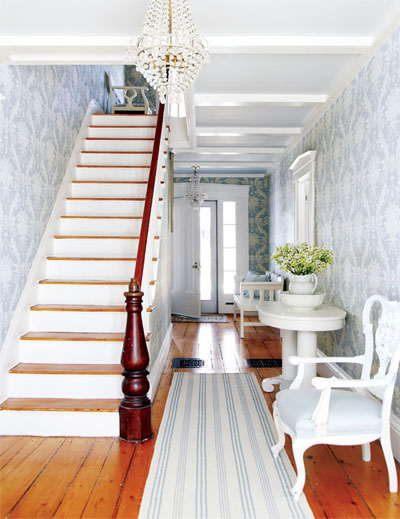 The dining room is super soft, but the floral upholstery of the dining chairs add the right amount of interest. The living room is cozy yet elegant. Patterns are mixed and matched properly and play up the casual character of the space. The windows are quite majestic. I love the hardware in the all white kitchen. I was pleasantly surprised by the not-too-feminine nature of the bedrooms.
Are you feeling that summer mood too?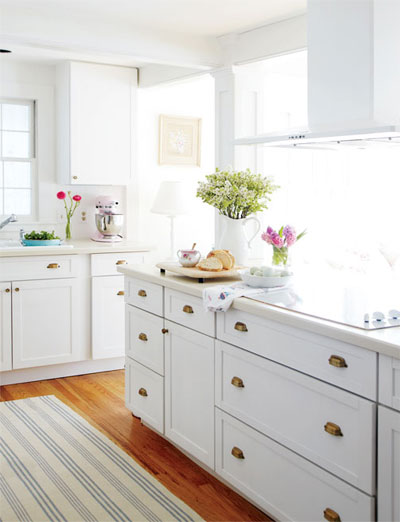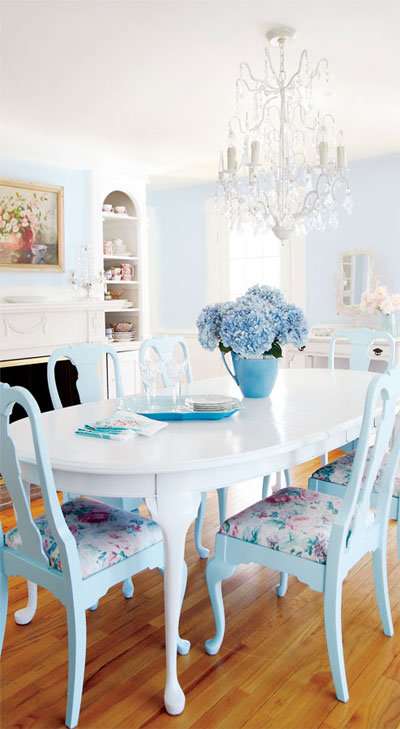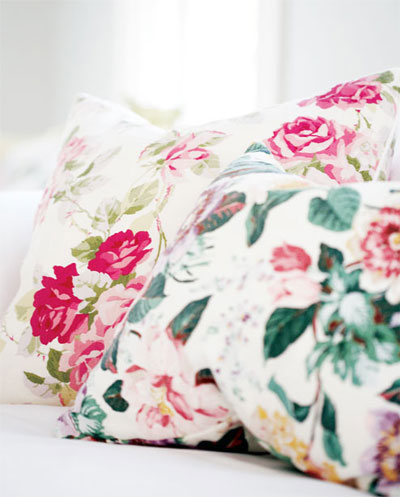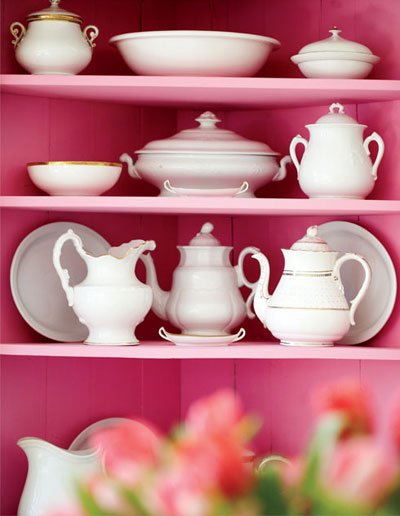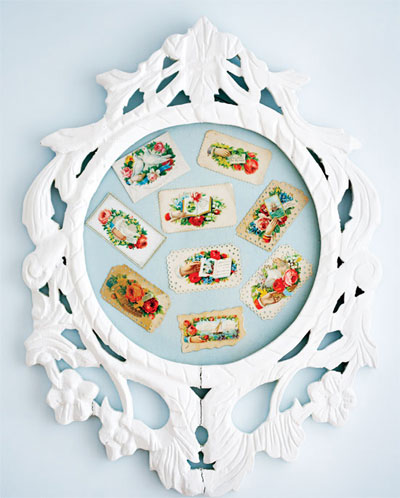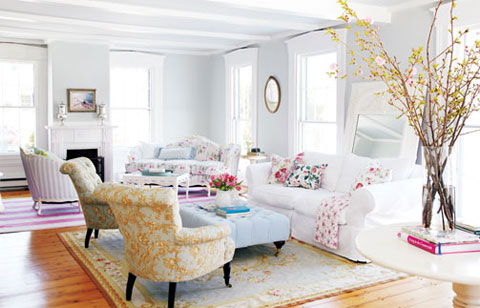 Photo Credit: Stacey Van Berkel via Style at home