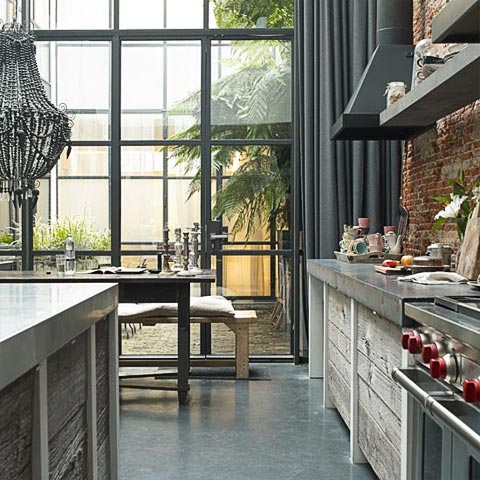 Brick walls, concrete floors, vast open spaces and massive steel framed windows – these are the industrial charms of old factories that make me swoon. Apparently, this was also the case for the family who converted an old factory into this raw yet luxurious home in Amsterdam that we are admiring here today.
I'm also impressed with how comprehensive the home is. The ground floor has a living room, bathroom, office, showroom and double height ceiling dining / kitchen area with access to an enclosed courtyard. The top floor includes the master suite (complete with a dressing room), two extra bedrooms and a studio space. A full guest suite is found in the basement. Work, play, chill – this house can accommodate it all.
The dining / kitchen area is most impressive to me and is the grandest room in the home. The extra tall ceilings and access to the outdoors is what makes this space so wonderful. That and all the light that is allowed to radiate through the space thanks to those glorious windows.
The weathered brick feature wall is a perfect focal point and provides a nice contrast to the muted neutral tones that otherwise dominate the space. The brick wall and the concrete floor are what best contribute to the rustic, raw feel in this space. The kitchen itself seems to be made out of reclaimed wood and probably custom made for the space. Notice the mismatched dining chairs? This is always a fun way to add a casual quirkiness to a space. And that oversized chandelier is quite the bold choice. Its design and color make it feel romantic and nostalgic, which naturally leads to a suggestion of elegance for me.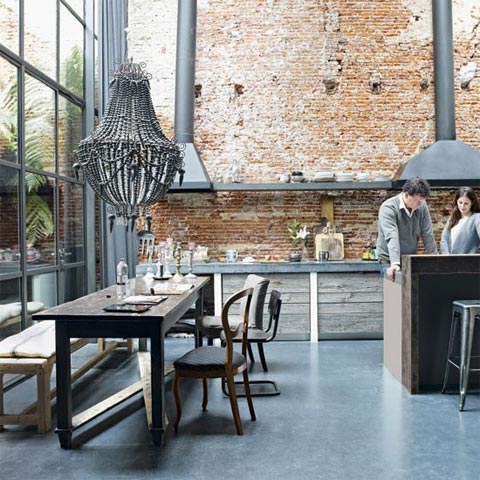 In contrast, the living room is quite cozy, with lower ceilings and low furniture. Lots of textures and a dark wall also contributes to the cozy factor. The big classic wall unit however, keeps the theme of eclectic elegance alive.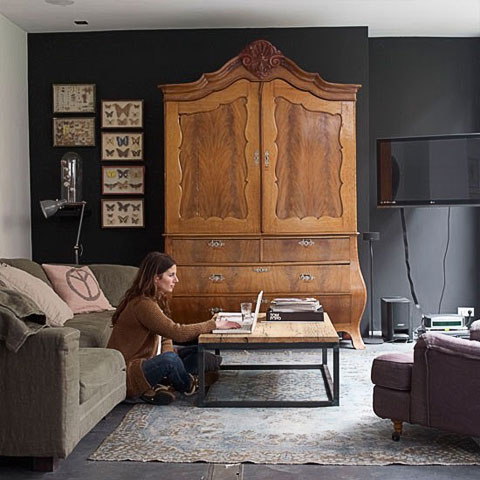 The lighting scheme in the office space is worth noting. Three overhead pendant lamps offer much needed task lighting for working. They also satisfy a decorative element and add visual interest to the space. The ceiling lights provides extra ambient lighting as well as accent lighting when pointed in the direction of the wall. The resulting highlights and beautiful reflections on the brick add real dimension to the atmosphere of the room.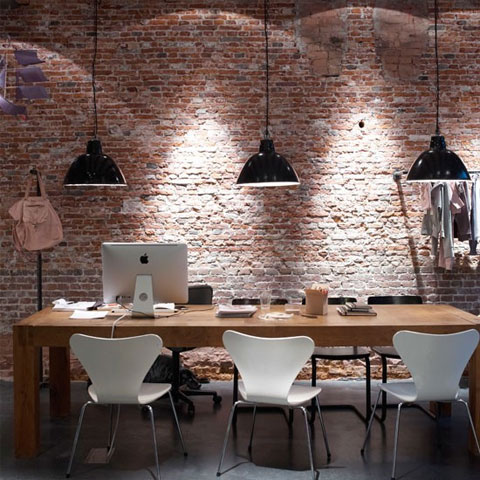 The interior design of this home is really unique and seems to express the personal taste of the inhabitants. It feels well thought out and purposeful yet still maintains a natural, relaxed aura. In my opinion, that's a key factor for any great interior space, no matter the style.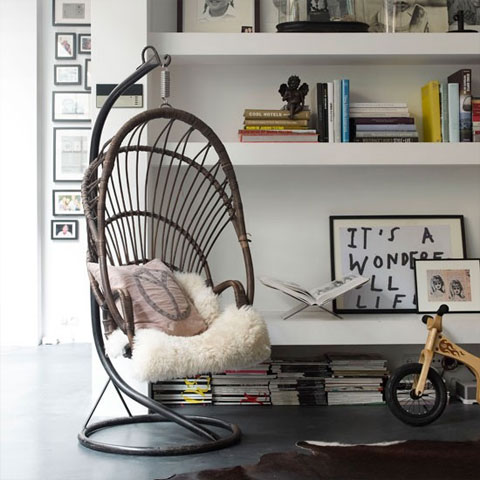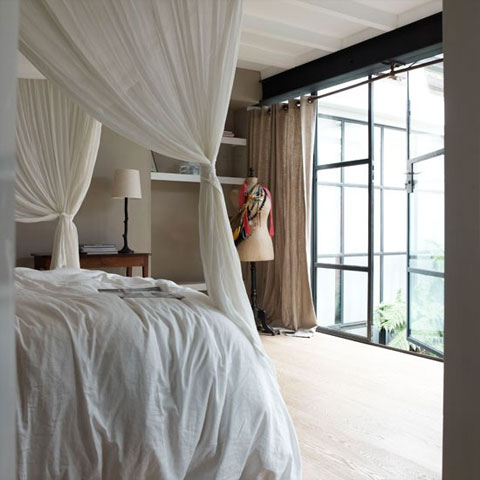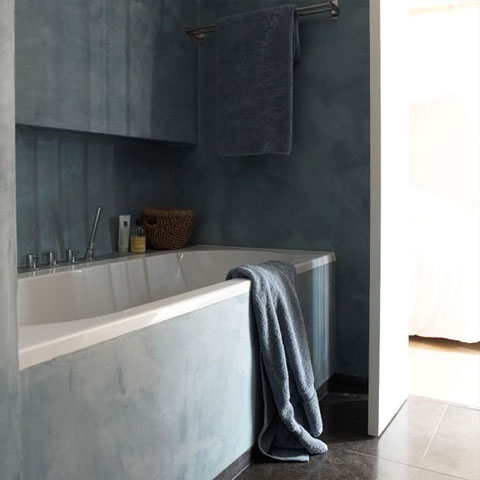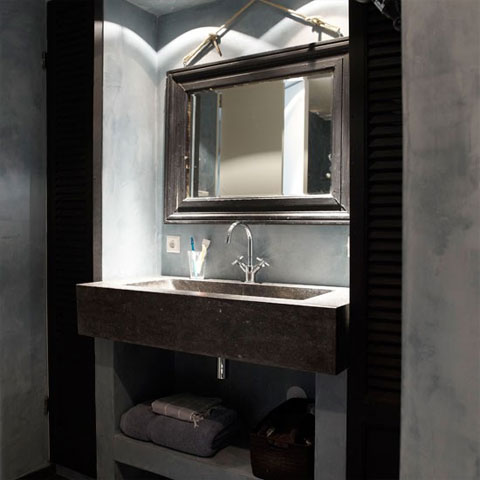 Images by Paul Massey via House to home