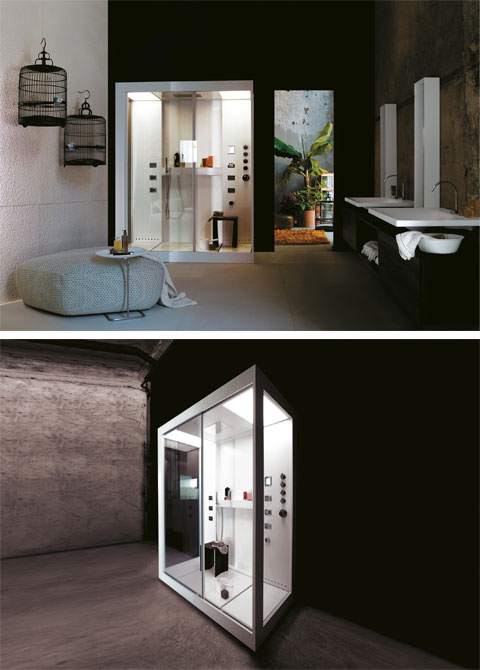 When it comes to wellness, one must begin from their own environment. However uncommon it may be to encounter such amazing shower units – like the one designed by internationally recognized for their high quality of work, Ludovica and Roberto Palomba – as much they gain ground among consumers.
As often said before, this is an era where a twist in spending quality time in our domestic environments is a characteristic. People choose to invest in their homes, understanding the big amount of time proportion they spend there. A comfortable living room, a functional kitchen, a relaxing bedroom, are as important as a bathroom where real recreation can take place.
Something beyond a wash and go attitude. Instead, a willingness to take care of one's self in their own home, much as if they would visit a spa, to which they would pay a few hundreds of euros monthly for a subscription.
There is no need to do that anymore. Modern architecture and designers, like the ones mentioned, have cared to create incredibly functional and beautiful beyond words shower stalls like the model Avec from the line Kos.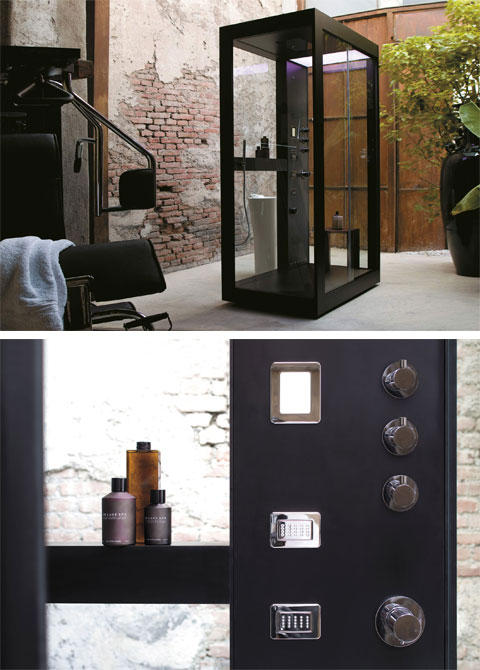 Offered in three different versions, a free standing one, a corner and a wall one, they all have in common simple clean lines, incorporating silently high technology, which reaches to the extend of the possibility to be accessorized with radio and a touch screen. All that, in addition to the standards of a central shower head, a vertical hydro-massage jet, a Turkish bath and a specially patented idrocolore system.
The multifunctional box where all this is taking place is made of glass and aluminum, while the finish can be a white or a black lacquer one. A perfect marriage between minimalist architecture and modern electronics, the Avec shower unit is pure luxury, almost as a comfortable living room, furnished with water.