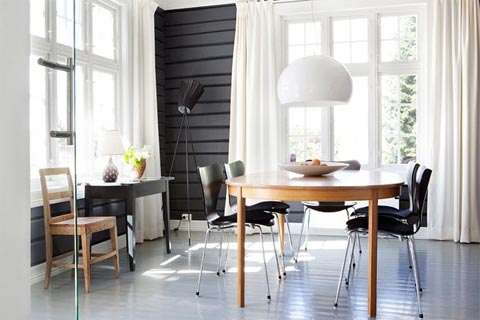 This Norwegian home makes me feel like romantic country met modern mid century, and they became best of friends. An unusual duo, yes, but they make a surprisingly excellent team.
When two industrial designers discovered this old, Swiss style home (formerly a log house in 1913) on an apple orchard, they couldn't resist its charm. It was pretty much in shambles and didn't even have a kitchen or bathroom. Now it is a family home, full of personality and style.
The wood walls and flooring were super worn from almost a century's worth of wear and tear. They sanded everything down and gave it a new coat of paint or natural finish in some areas as well. The woodwork of the walls and floors bring in a wonderful element of pattern that really engages the eye. Therefore, minimal style furnishings don't look lonely at all.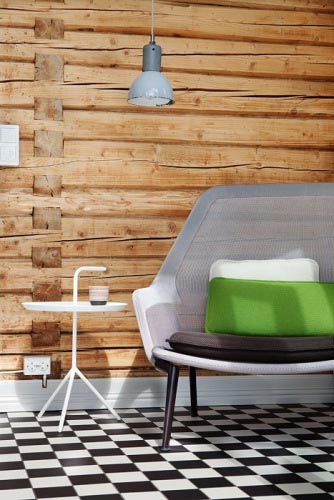 The dark walls in the dining room are especially striking and the presence of the windows just explodes against them. The grey walls in the sitting room have a much calmer feel yet equally elegant.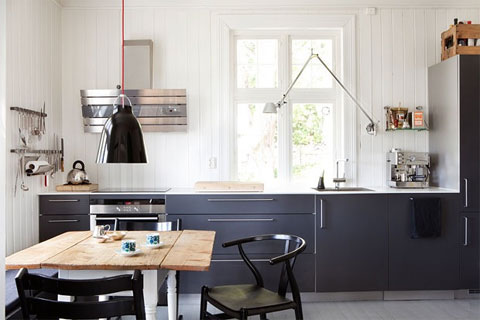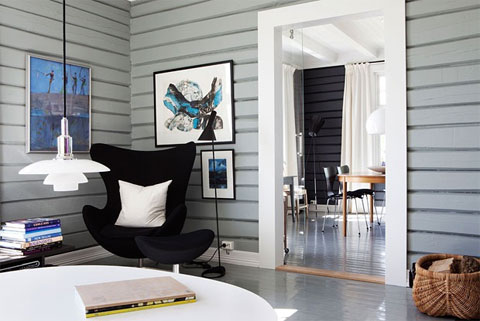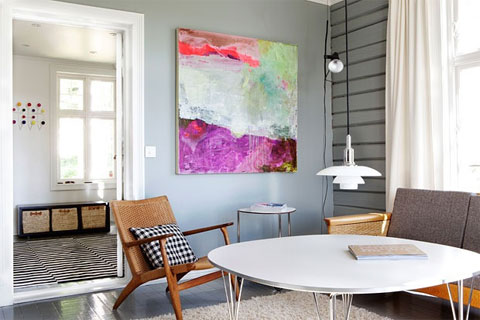 The home is riddled with modern design classic furniture, which is a real treat for my eyes. But there are some salvaged treasures here too. The pink chair in the children's room, for example, was left there when they moved in. Of course, it wasn't pink. But a coat of paint later, and voila – it's now competing with the classics for attention.
I really appreciate the effort and thought that went into transforming this house the way we see it now. An interesting marriage of styles makes it a true contemporary gem.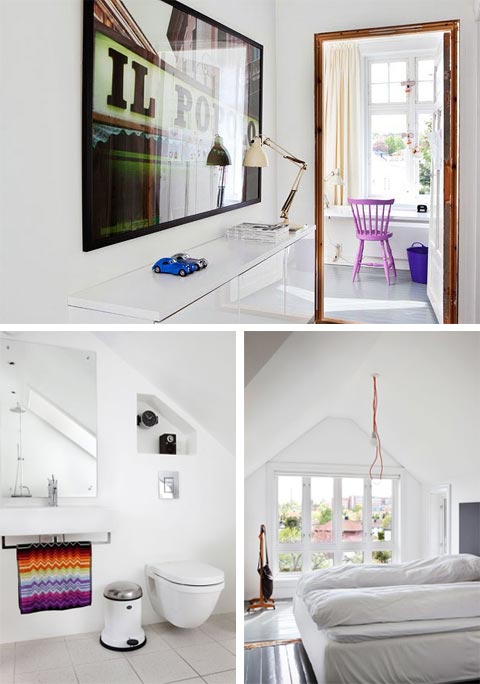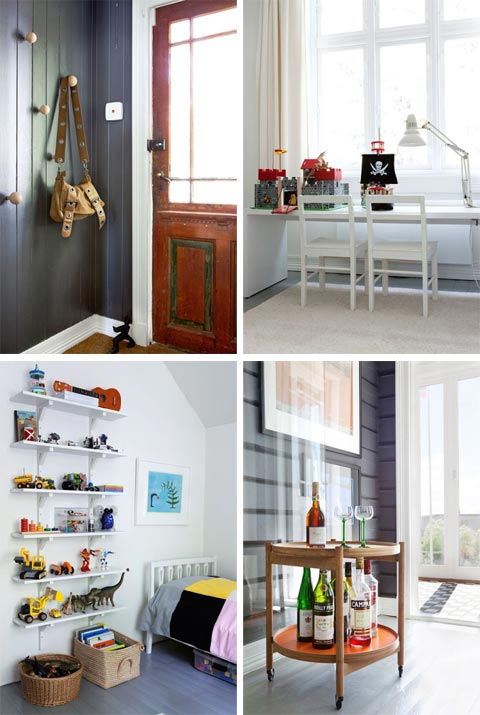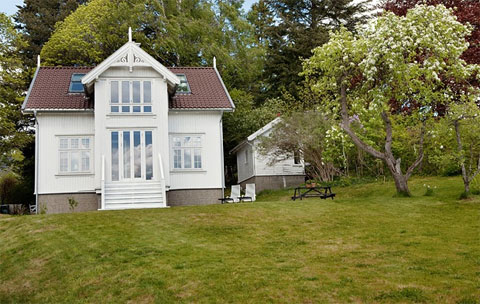 Photos by Inger Marie Grini via Bo bedre