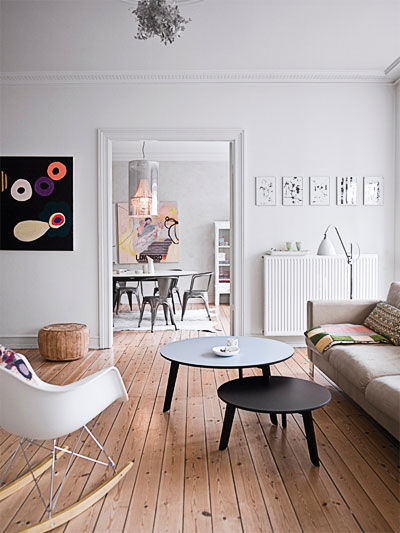 Although we could agree that this home is bright and lovely, the communication of self expression is what strikes me most. This place belongs to a jewelry designer, Stein A Johansen. All the art you see throughout the home is made by her and her children.
The white backdrop makes the perfect canvas for displaying their art, which brings glorious pops of color to the interior scheme. With a strategy like that, it's easy to change out art, accessories and decor whenever the mood strikes. In this way, the interior becomes a shrine of self expression.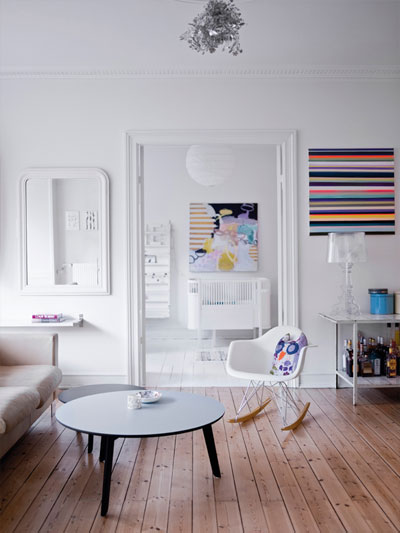 I believe this to be such an important aspect of any personal interior space. The likes, values, and interests of the inhabitants should bring personality to the interior design. This is a great way to feel connected to the interior spaces in which we live. In return, we can thrive in a setting that is comfortable and that reflects and supports us. That's a vital part of making any house a home.
I also love that in this home, designer pieces sit along side second hand treasures. A friendly interaction like this always makes a stylish house feel cozy and casual.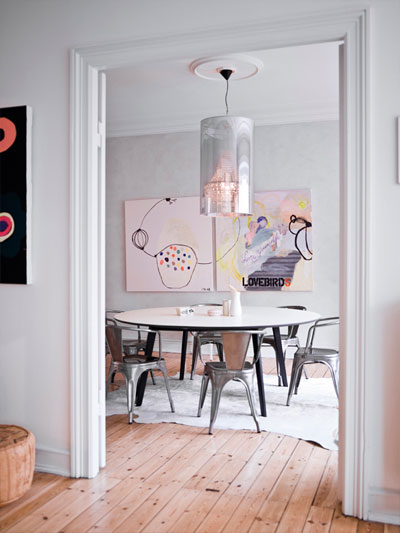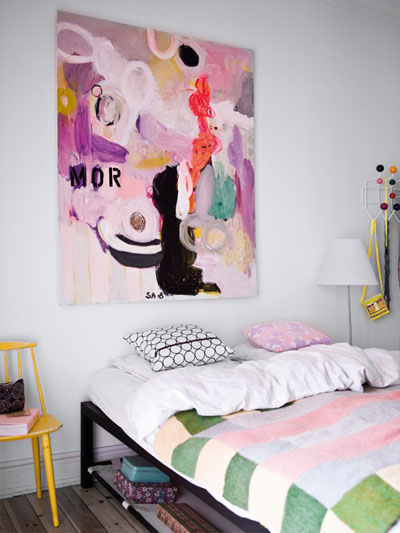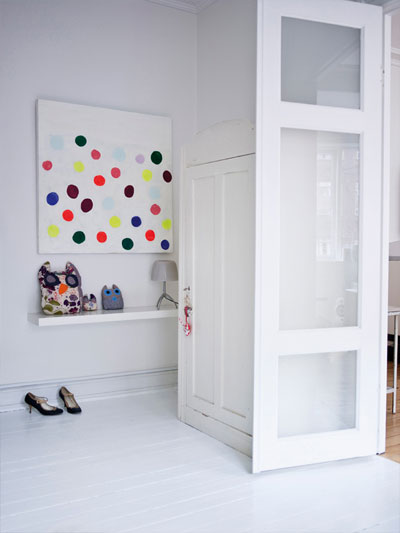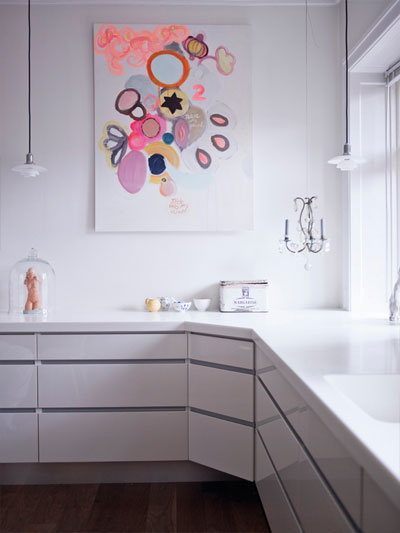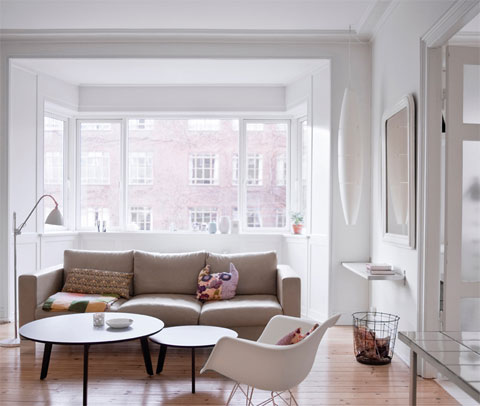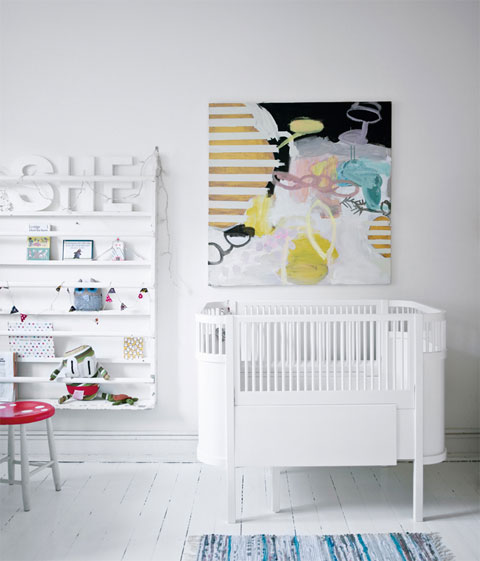 Photos by Birgitta Wolfgang Drejer / Sisters Agency via interior magasinet