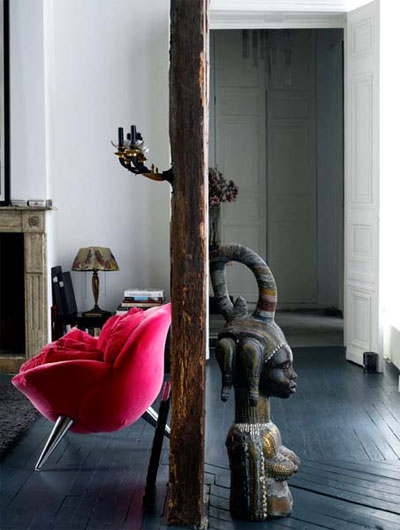 This 200 sq. m. apartment in Paris is extremely unique and full of flair. Designed by interior designer Josephine Gintzburger, we can really see her philosophy of German minimalism and French exuberance shine throughout the space.
I love the eclectic contemporary feel of the apartment. Designer furnishings, unique items and bold, eccentric pieces live happily in a classic space that boasts some warm and rustic elements. Don't you love the ceilings in the main room? The variations in flooring throughout the apartment is noteworthy – concrete, worn painted wood planks and classic tiles.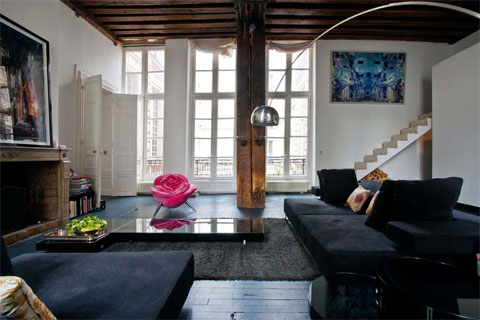 Also worth appreciating is the bold artwork of various styles hung throughout the space. What character it brings! The wallpaper in the bedroom suggests classical style yet its color brings it into modern times.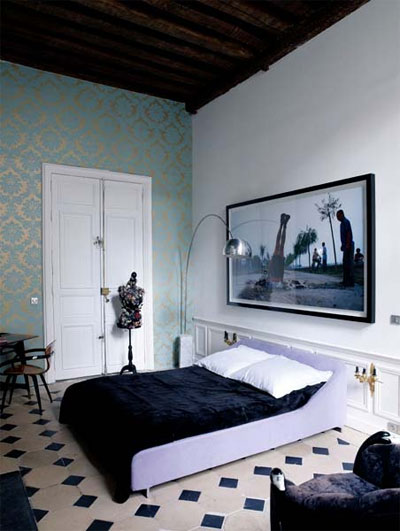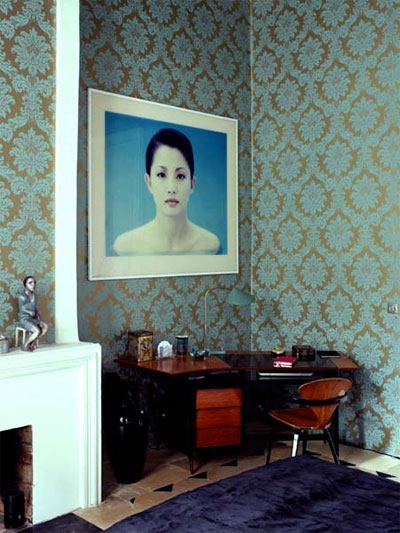 In contrast, the kitchen leans towards an industrial vibe mixed with modern and vintage/retro charms. Every room is a surprise.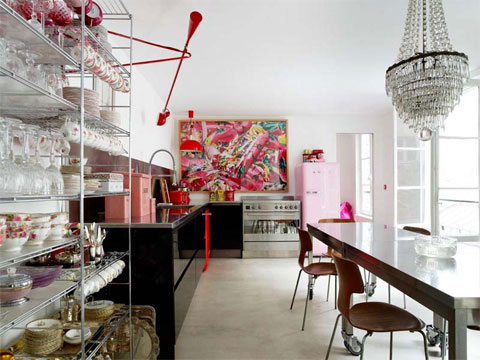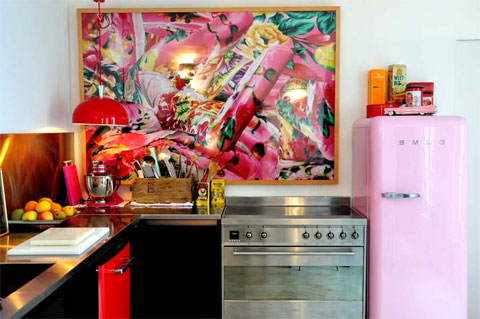 If you're like me, this apartment may be too exciting for everyday life. But I'm sure this excitement may appeal to many others. I had to share it because it's highly unique and expertly executed from an interior design view point. It's not as easy as it seems to mix such distinct styles together and make it feel unified at the same time. What's your take on this space?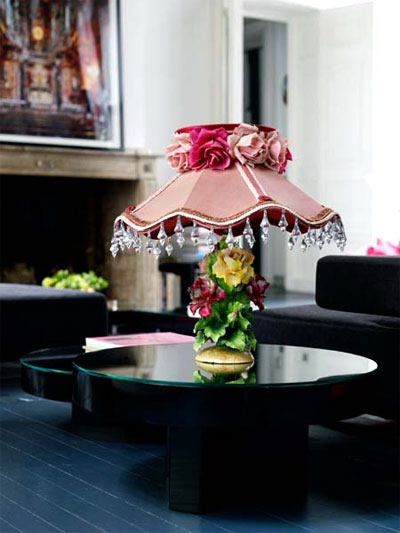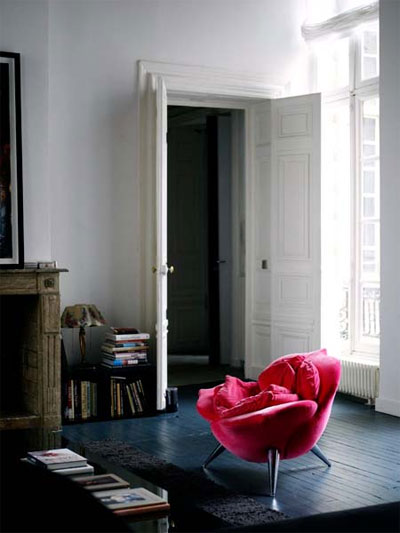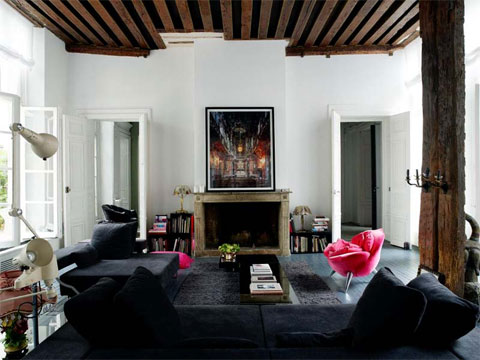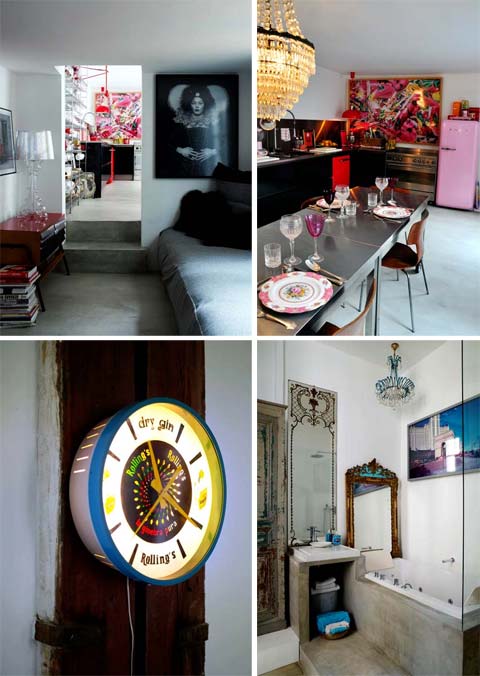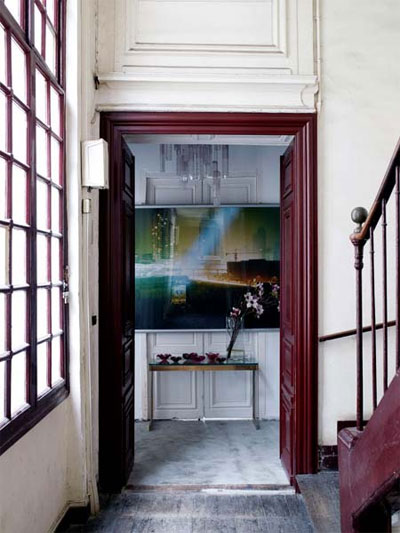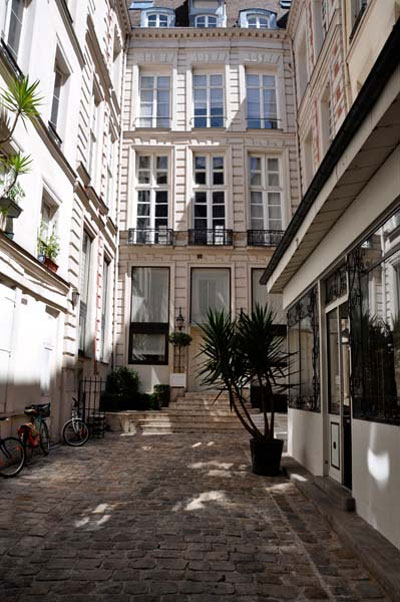 Designers: Josephine Interior Design