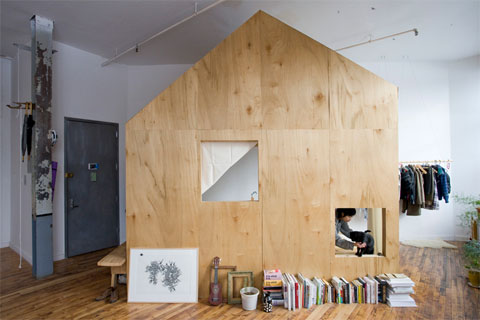 Small houses usually play an important role in childrens games – an imitation of life is turned into a small scale! The project that I'm about to show you contrasts with the conventional design of interior spaces.
'A Cabin in a Loft' testifies an alternative and innovative solution for living in Brooklyn. Rather than divide this tiny loft with walls, the architect developed an original concept: a house within another house! Confused? Let me explain…
A Brooklyn loft is occupied by a small cabin and a treehouse, which means that volume gains a special importance in the spatial organization. These two enclosed spaces serve as the loft's sleeping areas, each with their own semi-private garden.
The small cabin positioned near the loft's entrance shelters the master bedroom. The treehouse (elevated from the ground) provides space for a second bedroom accessed by a staircase, while a study and storage area is placed underneath.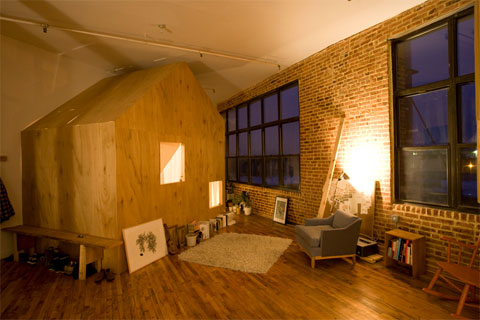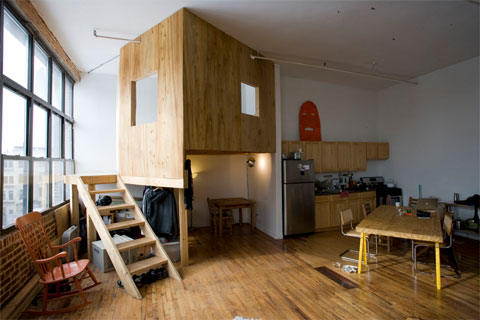 Sliding doors offer the required intimacy for the two bedrooms. The remaining space between these two volumes assumes the entire social program – almost like living in a small community of two different houses. The big benefit of this clever solution stands on the full enhancement of sunlight, brought into the interior without any kind of limitations!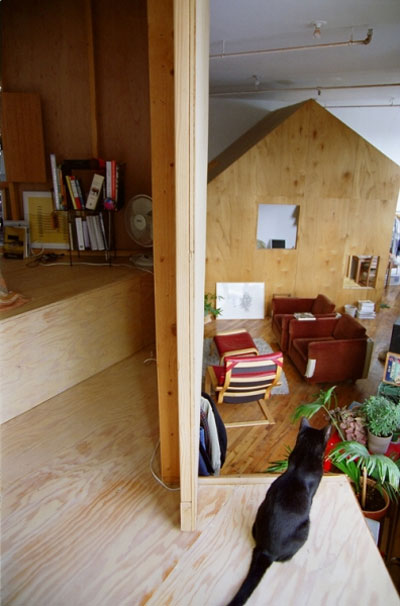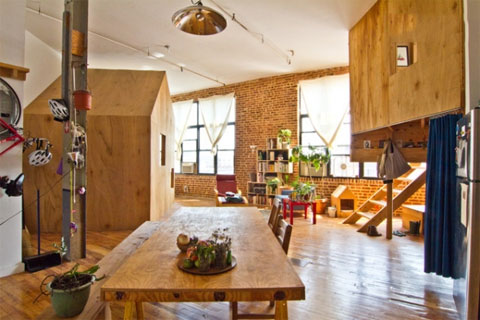 The cabin pitched roof and the elevated treehouse preserve the original openness of the empty loft… The entire construction of these unique tiny houses is made out of wood contrasting with the exposed brick walls and large windows. I'm tempted to finish this post by saying: sometimes the solution given to a small program can translate the most ambitious statements in architecture…