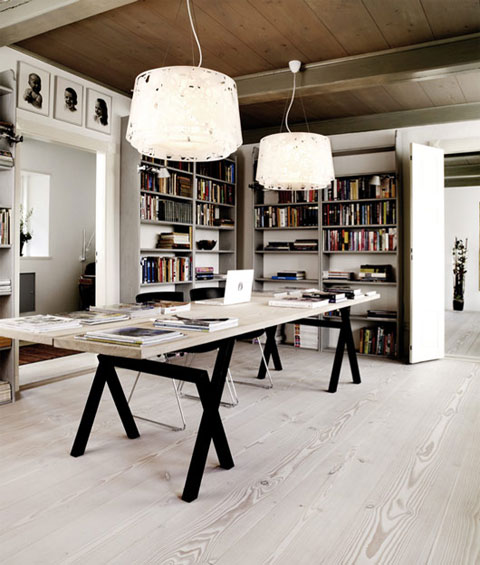 Scandinavian design is admittedly hard to resist, regardless of one's personal inclination decorating style, dare I say. Personally, I appreciate much and I'm attracted to it because it combines function with simplicity, clean lines with a huge doses of charm in an effortless way. So from my side, you'll be taken on quite a few tours around such interiors.
Today's feature highlights a true fairytale-like gem of a house, located in Denmark. There live the owners of Denmark's leading manufacturer of exclusive flooring, Thomas and Heidi Dinesen.
The residence has a magnificent exterior with crispy white walls, numerous windows symmetrically placed and a thatched roof. It is surrounded by a well taken care of garden, full of fruit trees and grass.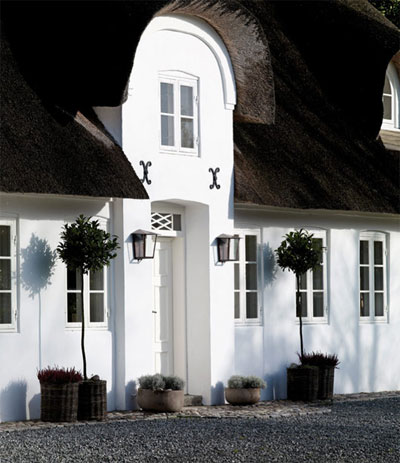 As one enters through the large white door, a generous interior space unfolds. It is mainly characterized by beautiful, long, white washed wooden planks, which can be found in all areas, from the living room, to the kitchen, the bedroom, dining and library areas. This unites the space and adds a sense of continuity. Of course, it comes as no surprise that the floor comes from their own company.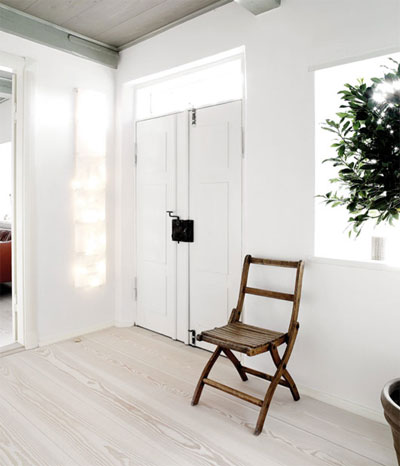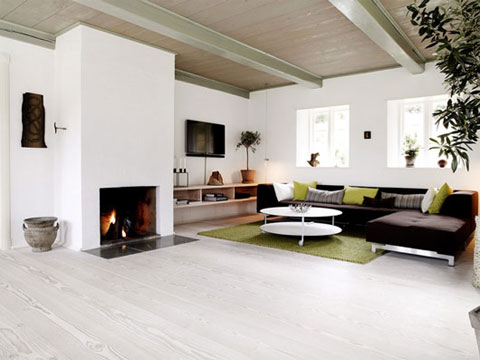 The atmosphere is calm and a sense of elegance is sensed throughout every room. White everywhere, natural tones, furniture made from wood, high lightened by tones of fresh green in the living area.
There is an emphasis on easy and simple living. Something that I appreciate a lot, especially since one could have expected a much more grandiose style in the interior. For me, living grand today equals living meaningfully and connected to life's joys and simplicities. This home residence definitely achieves that concept.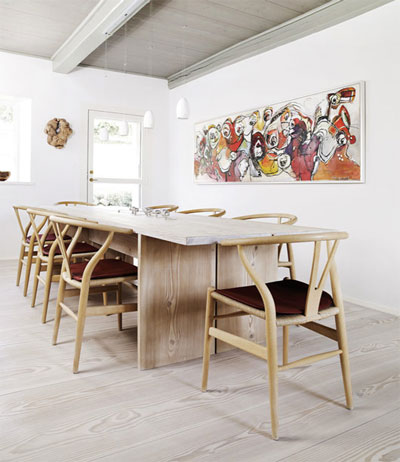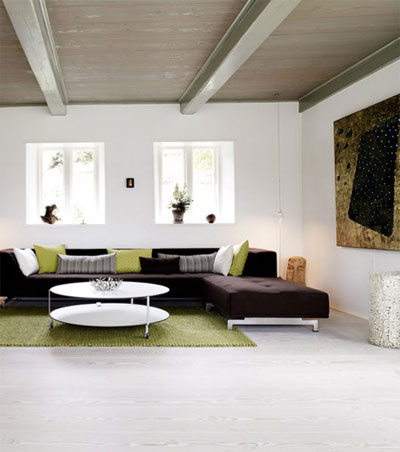 From all the rooms, my heart and mind are blown away by the minimalistic bedroom and neighboring dressing area. I truly cannot get over the beauty of the arched windows, the rocking chair, the wall mounded plain cabinets, the tranquility and essence this thoroughly organized space transmits. The kitchen warms my heart… It's hard to avoid wishing to live in a similar place, right? Not that I wouldn't move right in there on the spot!