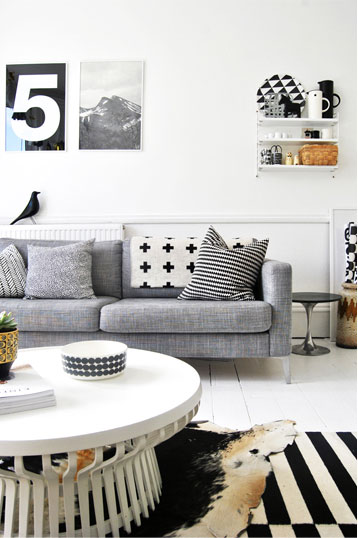 And how about a Scandinavian styled apartment based in beautiful Scotland? I love it for its simplicity and its vibrant chic!
Here lives Deborah with her two sons, a writer and stylist I reckon, who I got familiar with through A Merry Mishap's jewelry designer blog. Deborah shared her lovely abode pictures as soon as she became a contributor to the blog just mentioned and it immediately took off in the blogoshpere!
Architecturally speaking, this is an old apartment filled with charming details. Just look at those windows and doors! Deborah used a snow white canvas to compose her decorating symphony. White walls, white windows and doors, white painted wooden floors.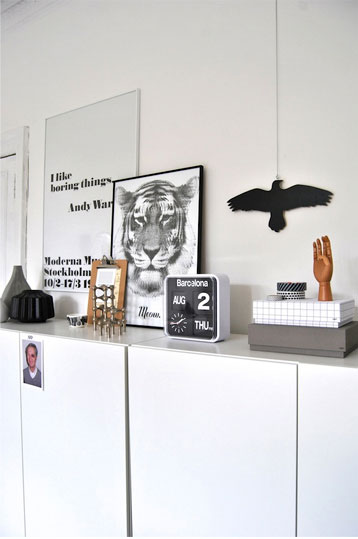 Black, grey and pops of pastel color give the tone. Graphic design posters, a love for patterns, lots of uniquely combined Ikea, mid century pieces like ceramics and mini tables, decorative items in natural wood. All greatly proportioned to bring together a sunlight space to call home, being an example that all functions can be perfectly incorporated in a living space, disregarding the amount of square meters. So long as neat planning and good taste coexist. They so do here, don't you think? What do you love more about Deborah's place?