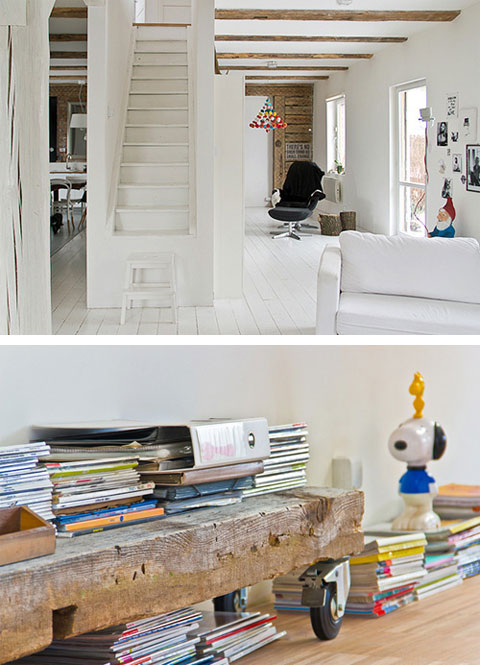 An old wooden house situated in the beautiful Polish countryside, just 30 min outside Warsaw, is the place where graphic designer Asia and her husband, alongside their fury family, reside and call home since about 4 years now.
The space has a loft like, open living character, divided in two levels. The main level hosts the living room, dining & cooking area all communicating with one another. The only walls and door belong to the bathroom on this level. On the second floor, a bedroom, a working area and a private bathroom are all reached via the narrow but extremely beautiful and charming white staircase. I totally fell for the detail of the added wooden stool as an easy way up the first stairs, which are somehow higher elevated.
The couple's exquisite taste and at the same time relaxed approach to life is evident through their furniture and decorative choices, the torn magazine pages used as temporary wall art, which can change according to mood, seasons and color palette.
The floors are wooden and painted white throughout the first level, and naturally wooden ones cover the second level. The wooden exposed beams add extra character and infuse the space instantly with charm.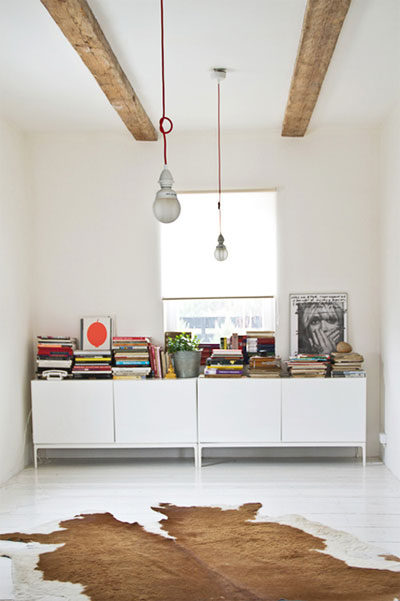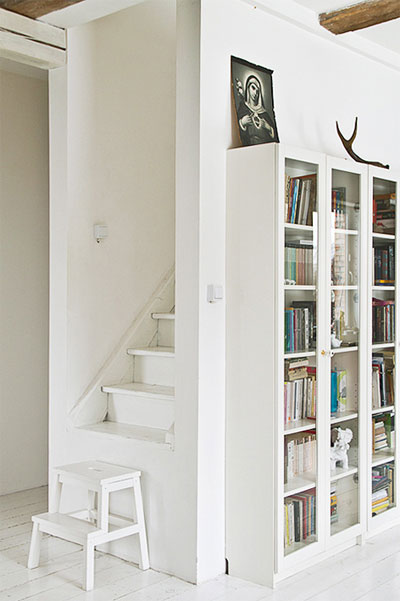 The most surprising elements are found in the kitchen though, where the main wall is made of red bricks (or perhaps a very convincing wallpaper!), featuring a large mirror in a silver frame almost directly above the sink. Another scheme I absolutely adore, is the gathering of favorite designs of different chairs around the old, oval, wooden table. Classic meets modern and they live oh so happily together!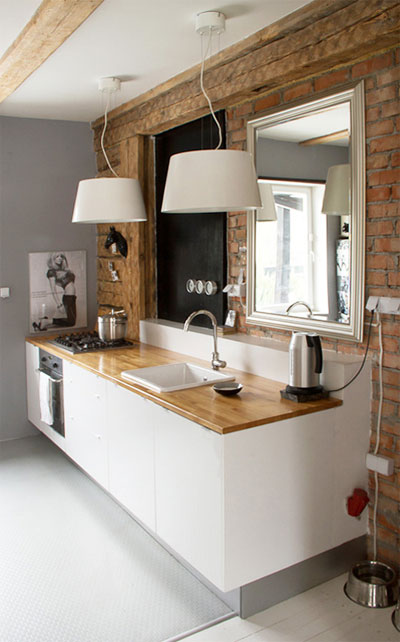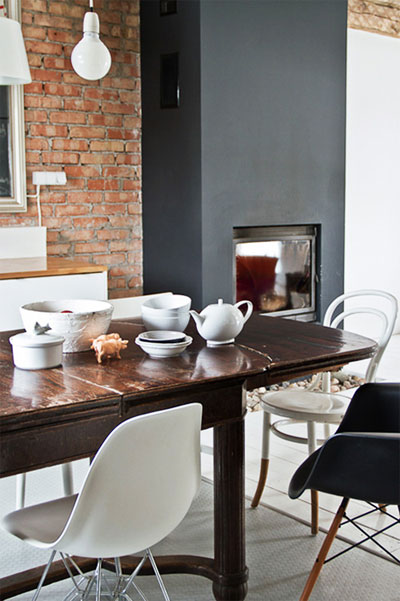 Finally, I'm in serious love with the white painted brick wall in the bedroom and the blackboard painted wall somewhere in the first level. Perfect way of playing with texture. What do you love most about this space? Do you also appreciate how easily inviting it is while being impressive and gorgeous at the same way?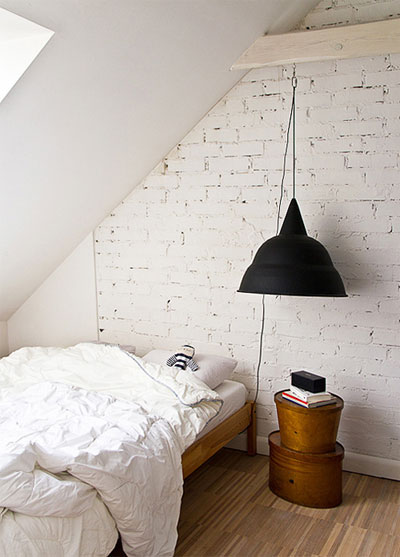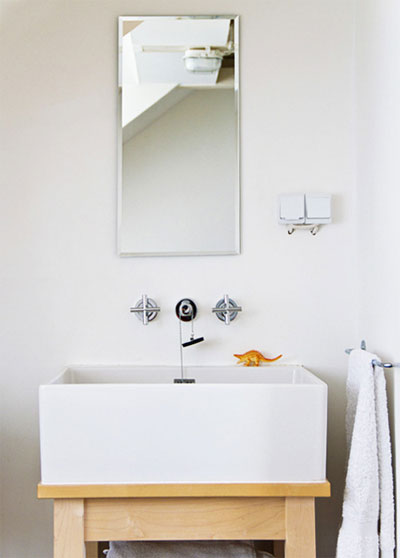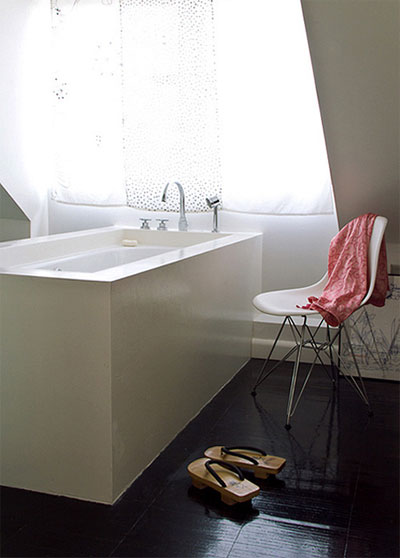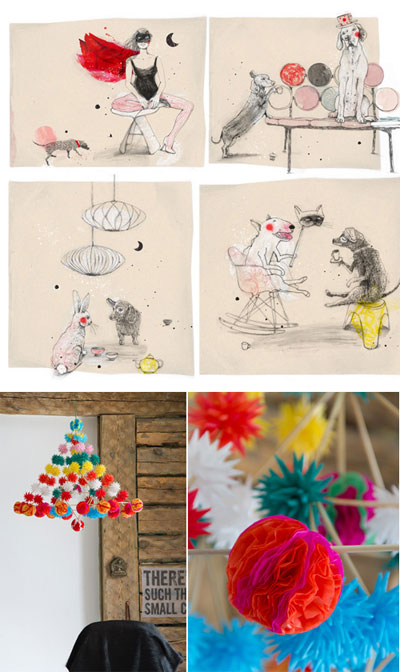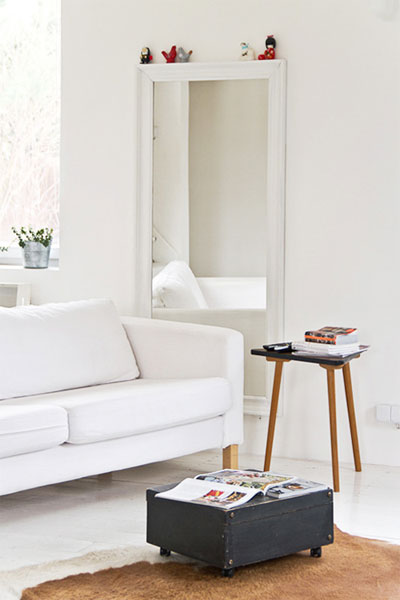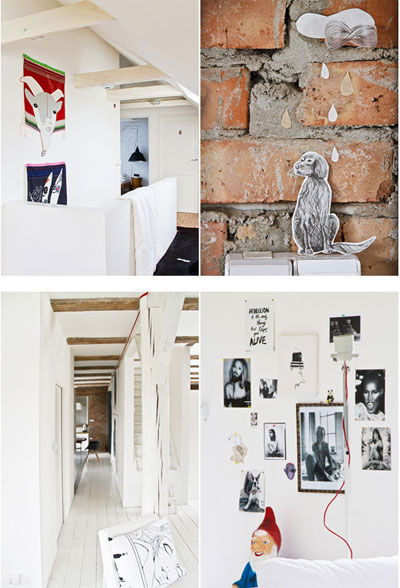 Images: Joanna "Asia" Gwis.