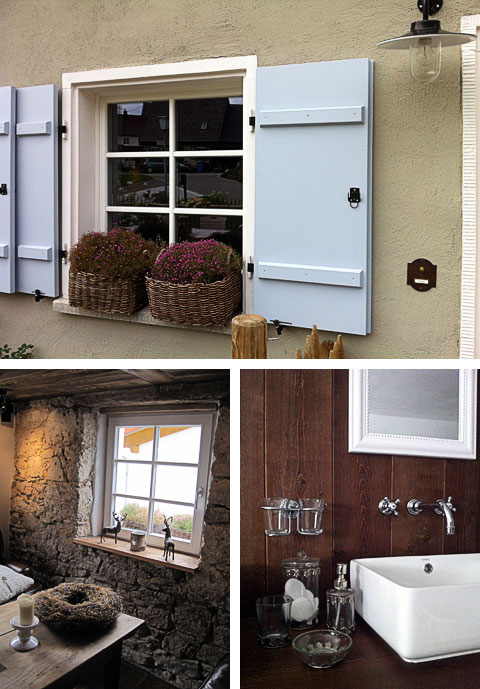 As a designer and an avid traveler, I'm as happy as can be when this two aspects are combined. Which leads me to the story of my recent vacation in Germany's Black Forest and the 'Obere Donau' nature reserve, where we stayed for a week at a stylish and oh-so-adorable vacation home in a tiny village called Bubsheim.
After a couple of hours drive from Munich's airport we arrived at a historic, 260 year old farmhouse with a wooden fence and blue shutters. A few years ago the house was bought and lovingly restored by its owners, Christa Schmieder, who has done a wonderful job in maintaining the historic character of the house without compromising on modern appliances and luxury living.
The hallway of Farmhouse Schauberhof was originally the old smoke-kitchen, where you can still see the original soot-stained wooden beams, which were preserved under several layers of insulation and pressed wood, as well as the blackened wall. And if you step a bit closer you can still smell a gentle aroma of a time gone by.
The living area is adorned by original exposed wooden beams and walls, built from natural stone in 1747, and a beautifully restored green-tiled stove – all completed by wooden furniture, comfortable sofas, warm blankets, a full HD-TV and an incredible Bose-sound-system with an iPod port. Perfect!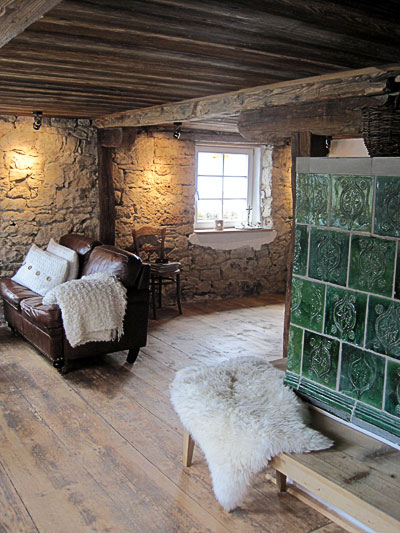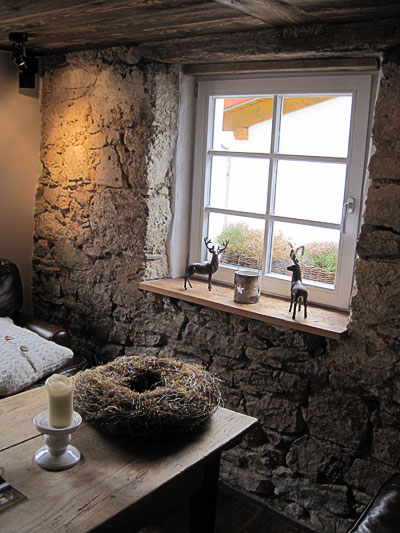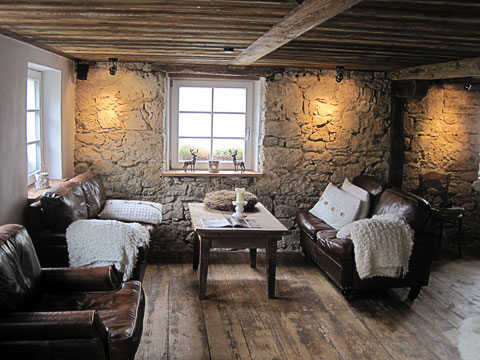 The roomy country kitchen was packed with every modern utensil you can think of to create a wonderful meal… Upon our arrival, we found the long wooden table all set with candles and a delicious schwarzwald cake. It's those little details that create the perfect ambiance and transform a holiday into a vacation to remember.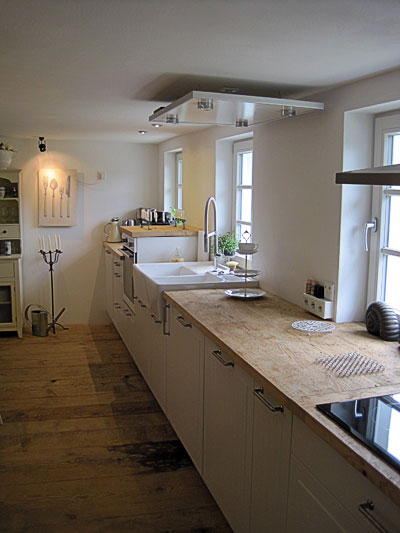 Directly next to the kitchen, the loggia – a covered passage – leads you to a small, private garden with wild flowers where an outdoor, barrel-shaped hot tub awaits to be enjoyed on starry nights.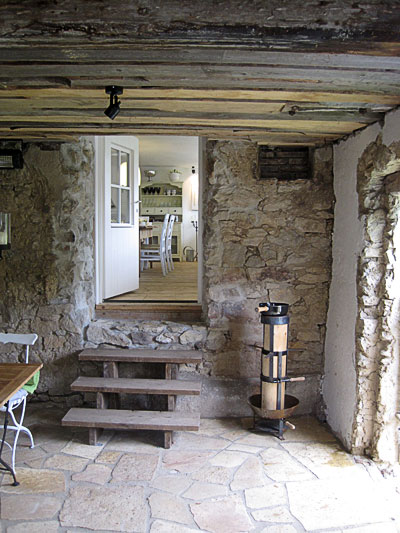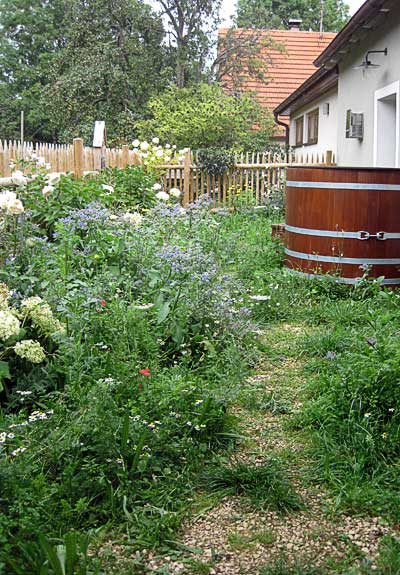 Up the stairs, in the old hay attic, you will find a small bathroom, and two bedrooms full of atmosphere. However, one of the most surprising elements of the house is actually its downstairs bathroom.
The large bathroom is placed where else but in the original stables – I have never seen anything quite like this! Along one of the walls you can see a reminiscence of the original house stables equipped with the old manger, the wooden shutters and the water pits (all cleaned, of course). The rest of the bathroom is modernly luxurious, featuring a small sauna, a large shower tiled with natural pebbles, and a free-standing cast-iron bathtub from the Alsace region. How uniquely wonderful!