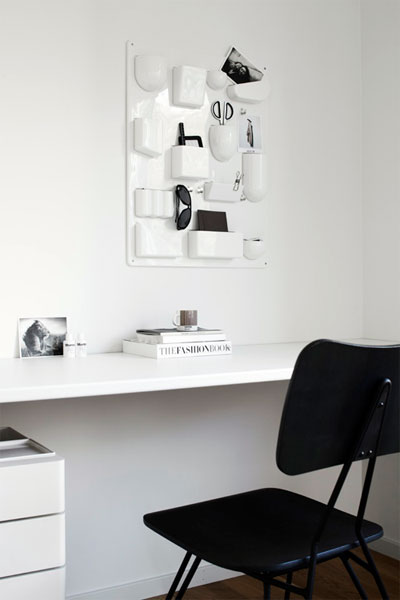 "Urban living in white, black and concrete grey" can well speak of this space in Stockholm's Annedal, located just next to the water surface. How absolutely wonderful may I exclaim! Simple, clean lines, a sense of minimalism and using white as a canvas are all characteristics of Scandinavian design greatly represented here.
My favorite view must be the one from the dining table, looking out the rectangular window, or to the left enjoying the magnificent lines of the kitchen in grey, which unfolds in a corridor like space and is in direct dialogue with the living and dining area. The placement of the entertainment section – or simply TV unit on the wall close to the kitchen serves greatly from both the living and the eating areas.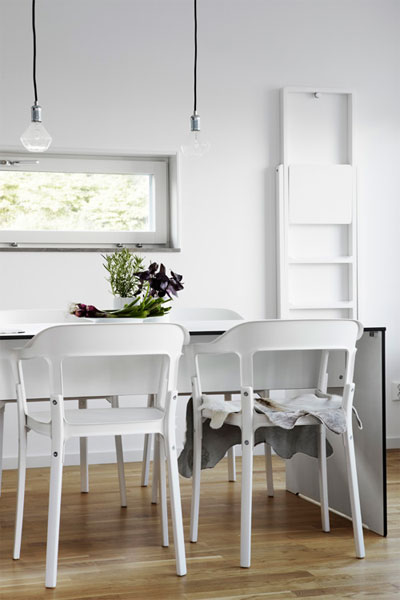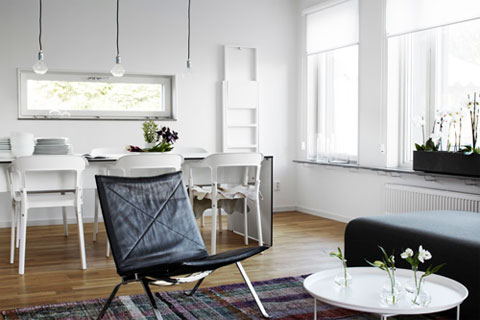 As a decorative detail, I couldn't love more these cubes in dark grey, white and mustard mounded on the wall, living plenty of floor space free, enhancing the feeling of space, while at the same time acting as a form of art. These cubes could have jumped out from a modern painter's creation, don't you think? Yet, they are simple storage forms.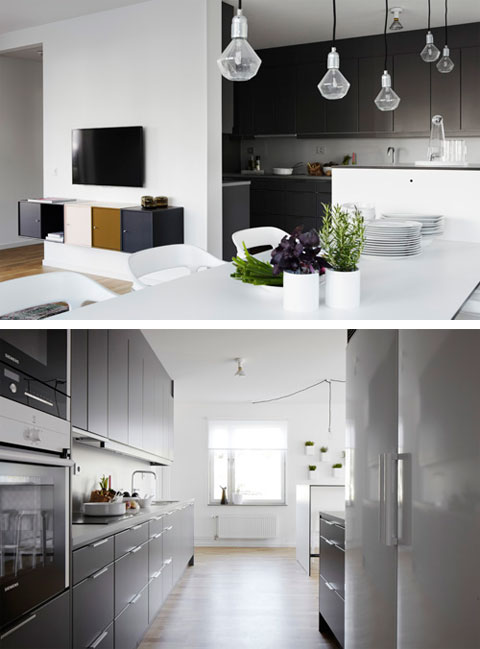 Other features I'm attracted to in this living space are definitely the beautifully textured concrete wall in the bedroom and of course the stunning veranda with the charcoal grey walls, the concrete square tiles, the beton planters holding olive trees and feather bushes, while the innovative, sleekly designed concrete furniture act as statues, which are totally inviting me at the same time, to bring out my favorite cushions and indulge in flipping through design magazines, not forgetting to take a look at the pretty exteriors surrounding it.
If living in the city resembles anything close to that, who could refuse it? I'd happily live there.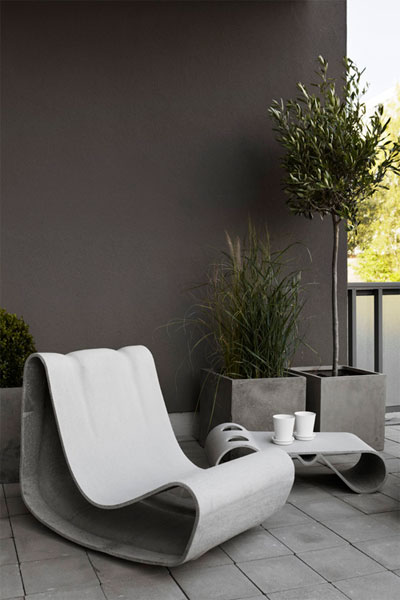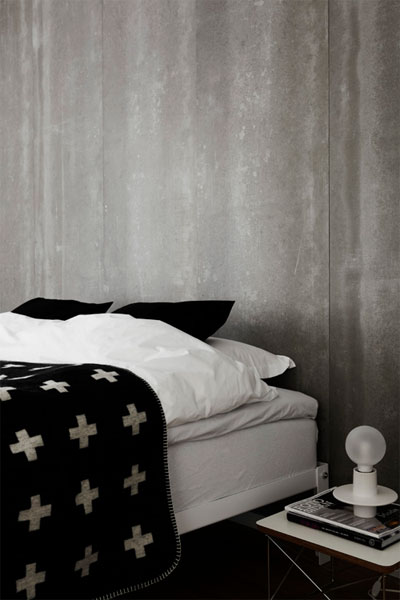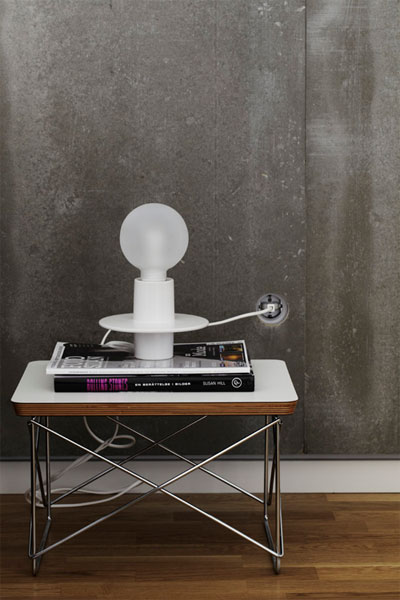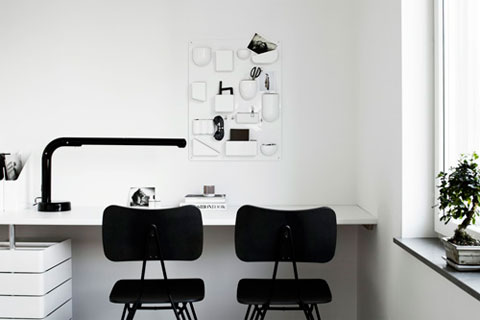 Interior of Marie Ramse and Pella Hedeby
Photography: Christopher Johnson