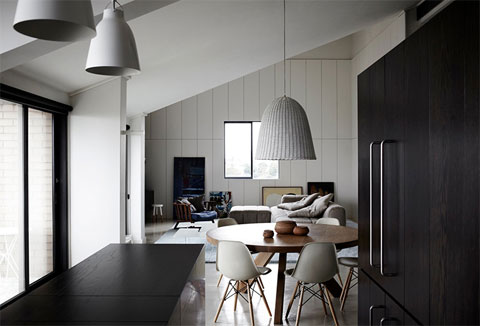 The pictures you are about to indulge yourself in are strolling in the corridors of true art. Since I've seen this apartment I'm absolutely smitten. What moves me the most is the amazing people involved for such a residence and pictures of it to take flesh and bones.
A couple with a vision, a super talented architect, a charismatic interior stylist and an equally talented photographer, who also happen to be friends and often work together. There is so much well performed architecture out there, and the same is for the work of stylists and photographers. I believe it is the combination and engagement of amazing people that leave an unforgettable imprint on what we perceive as an outcome.
Seeing the shots leading Australian stylist Glen Proebstel and his photographer friend Sharyn Cairns have made of the Beaconsfield House, a split level sixth floor apartment overlooking the beach at a waterside Melbourne's suburb, has made my heart stand still and taken my breath away. This residence represents all my personal philosophy in terms of life, living and interiors.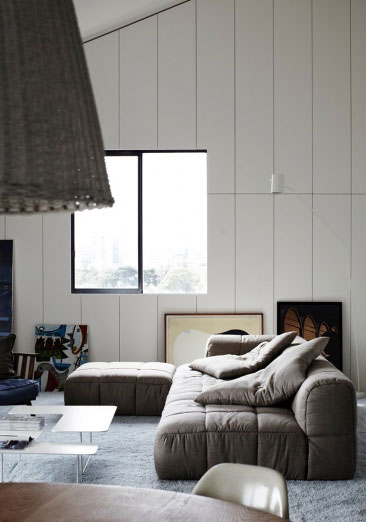 For starters, I love how the couple decided on this apartment to be transformed into their abode. Both of them being sky surfers, they decided that living among the sky while overlooking the beach should become something more than just pleasant times with their kites.
After working together with Steven Whiting, all their visions were made tangible and a 70s apartment was upgraded to what is a magnificent city retreat, featuring a calm color palette and sweeping ocean views. A true sanctuary.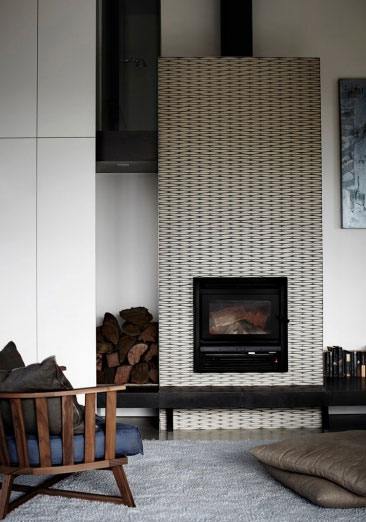 The choice of materials, the pieces of furniture, the accessories all speak of effortless elegance, of a culture well rooted and of a vision that was somehow a little bit more than just a dream. Congratulations to all the people involved in such a masterpiece. Isn't design and people's huge love and brilliance about quality of living incredibly moving at times like these?