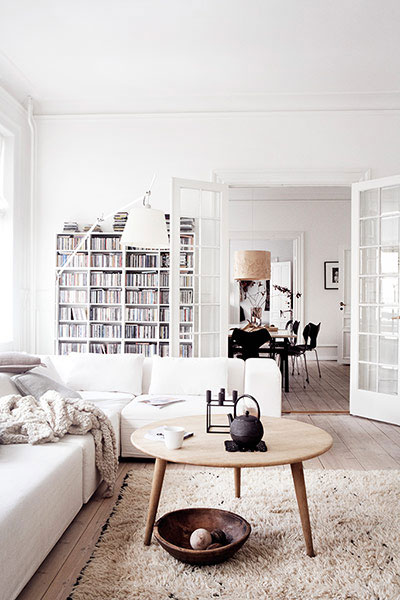 I can't, I simply can't get enough of those Danish apartments with the sequenced rooms, separated by gorgeously looking wooden doors! Can you? Do forgive my obsession, but however alike they look, I always experience a rush when encountering one that thrills me in new ways, making me mumble to myself, " Oh my goodness , I would so love to live here!".
So this particular apartment attracts me for its heavenly light, lusciously reflected all over thanks to the numerous windows, the high ceilings, the white vertical and horizontal surfaces, the huge double doors and the interior choices of simple lines, combined with white, creamy colors and a dose of fair, natural wood mainly covering the floors in every room, as much as found on some pieces of furniture. Other classic, other more modern, some beautiful representative mid century pieces.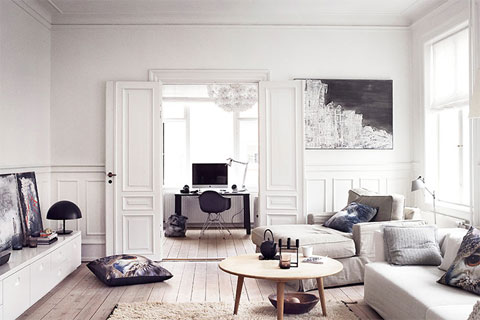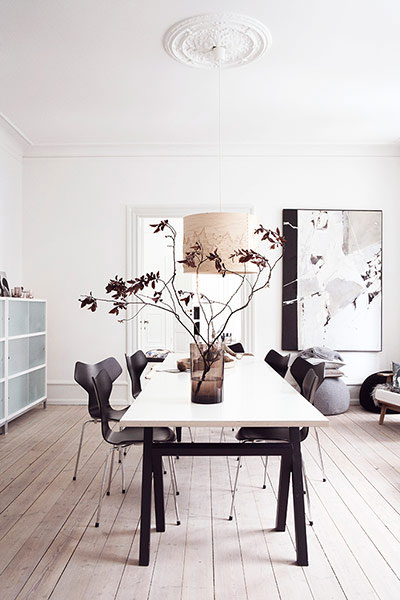 An atmosphere of elegance, eclecticism, easy luxury and freshness is created thanks to the large rooms, the light, the way the furniture is arranged and combined with colors or better with absence of them.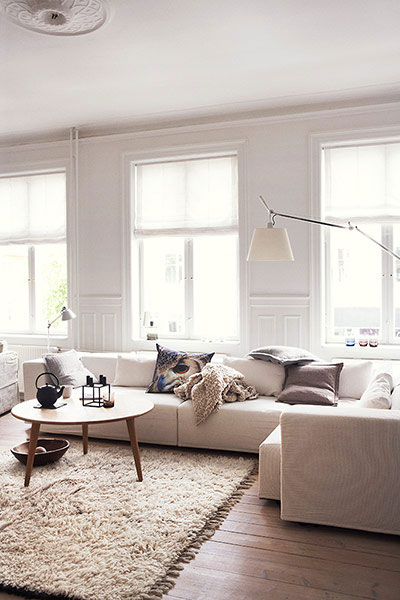 Abstract art, cushions, poofs, natural twigs in vases add texture and interest while keeping the space calm and inviting. There is sweet balance between the use of shapes…rectangular meet circles, lines meet curves in what is a charming dance resulting in a beautiful residence, offering all comforts and certainly more.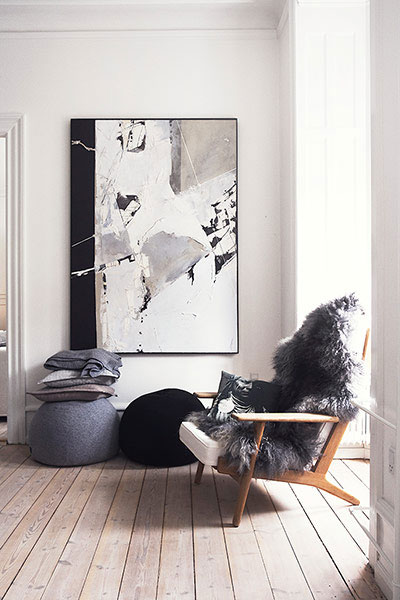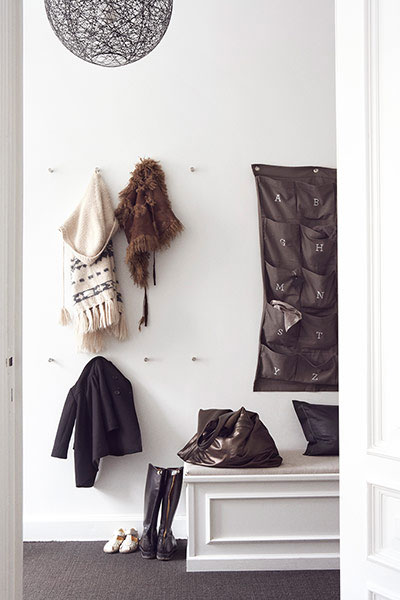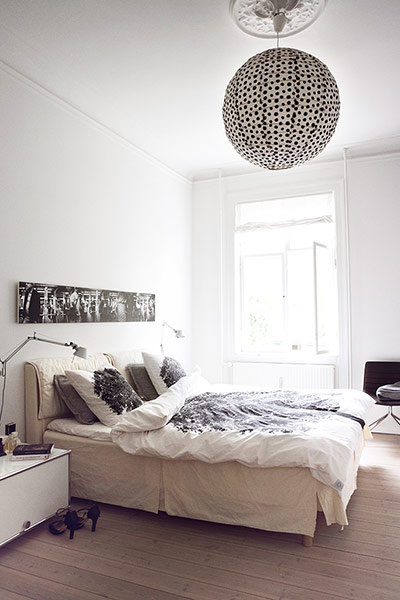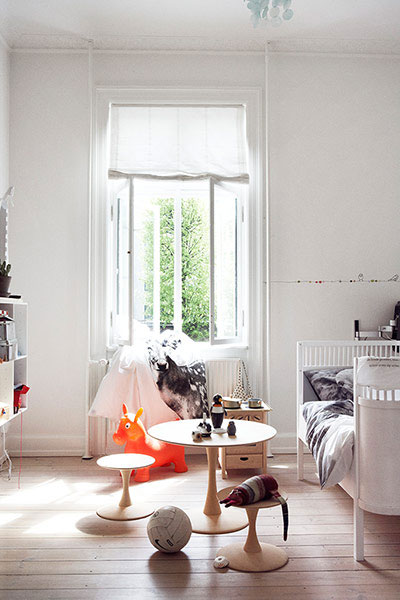 Photography: Heidi Lerkenfeldt/Linnea Press