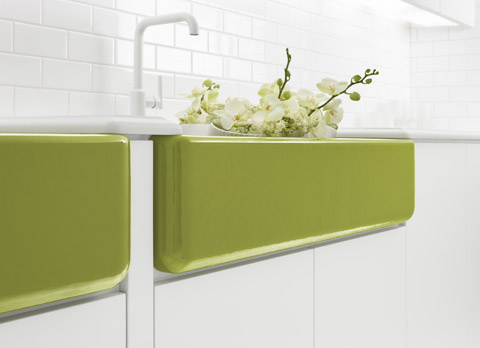 With the motto " Be bold. Be original. Be you." Kohler encourages us to get creative in the kitchen and forget all we knew about sinks so far. They part together with brilliant designer Jonathan Adler and they launch incredibly fresh, appealing and juicy colors, to make our kitchens explode with positive energy.
From Piccadilly yellow, to Greenwich green, to Palermo blue and Anapolis Navy, all color suggestions are promising a lively, individual kitchen, where chopping vegetables, cooking and baking will be much more than just a simple chore.
These full, fresh and equally refreshing colors speak of all the pre mentioned daily activities turning into an experience that will add quality in our everyday life.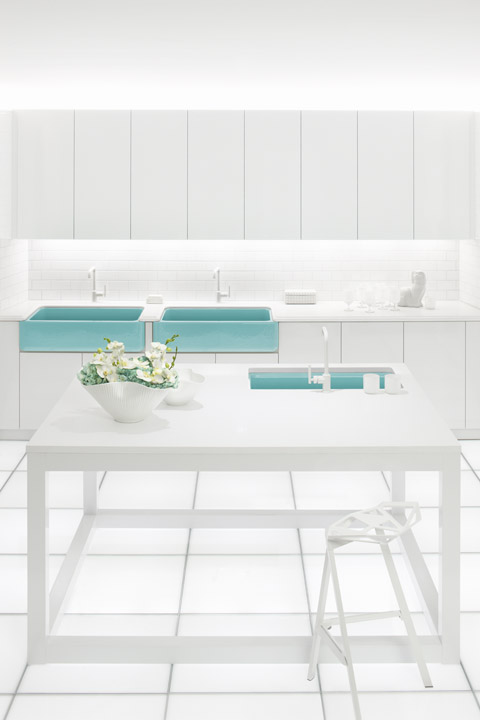 I couldn't agree more. Why wait for the next escapade on an exotic island to feel the fresh breeze of ocean? Simply choose a Palermo blue sink!
Why wait for the fresh leaves showing up on trees during Spring? Just pick a Greenwich green sink, which is anything but the dull kitchen green tone you'd expect. Rather it carries the freshness and crispiness of an apple green and it is Jonathan's personal choice in his own kitchen.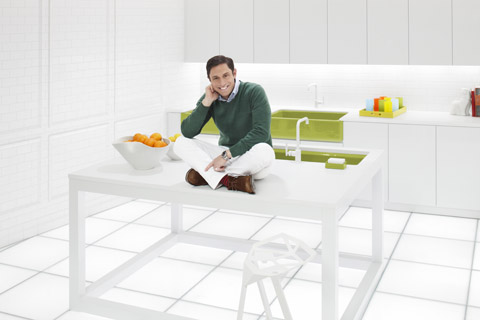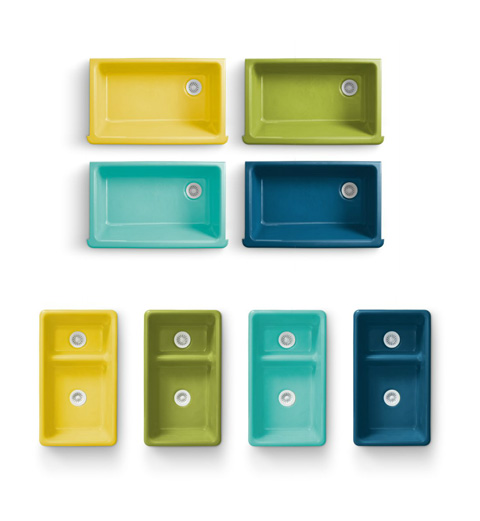 So what do you think? Are you ready for some color in your life? Even me, forever loving white, I do am falling for the liveliness of Piccadilly yellow, especially combined with white faucets. Just like having sunshine every day at home, shining on you!
Buy This Item