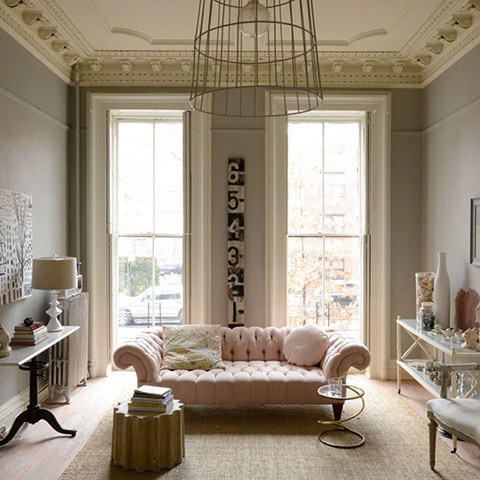 My sensibilities lean more to modern than to traditional design. However, this brownstone in New York has convinced me of the power of their combination!
The apartment's living room and main bedroom occupy the ground floor. The lower level contains the kitchen, dining, child's bedroom, bath, and study.
The ground floor's pale color palette creates a calm retreat from the hectic city life outside. Room-high windows celebrate the lofty and beautifully ornamented ceilings. Quirky pieces – spiral table, cage lamp, and graveyard painting – balance the femininity of the flair-armed and button-tufted sofa. The occasional and expert use of black acts as an exclamation point and anchoring device.
In the dining room, an unexpected mix of white furnishings pops from dramatic black walls. The faux fire takes the chill out of cool evenings. A compact kitchen provides convenience with style in the marble surround of the dishwasher. Chalk board paint covers the dishwasher providing artistic opportunities in a functional piece.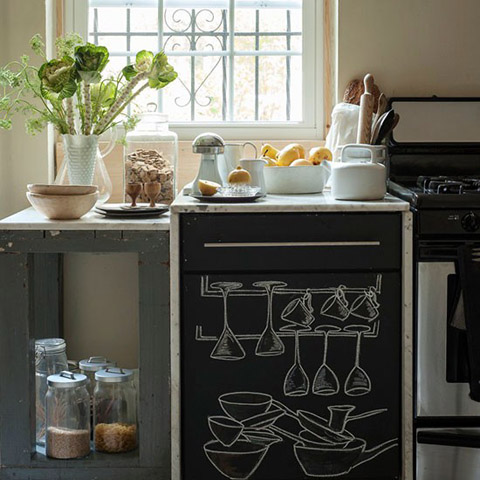 The office is full of funky, industrial, and eclectic art and furnishings randomly whirling around the room's neutral walls. I can picture myself becoming more creative while enjoying the casual vibe here.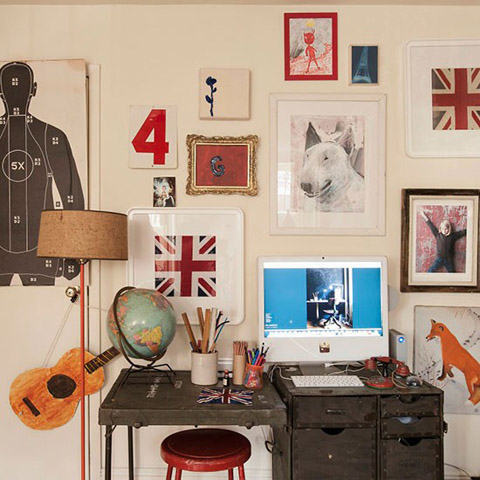 A playful mix of out-of-the-ordinary style and scale make up the child's bedroom. Chalk board paint creates a floor to ceiling canvas, where the Union Jack is also currently featured.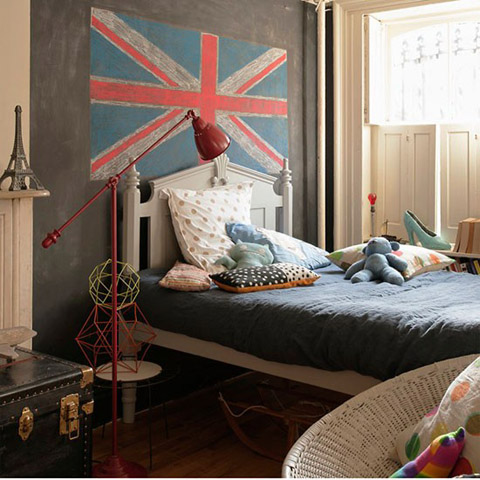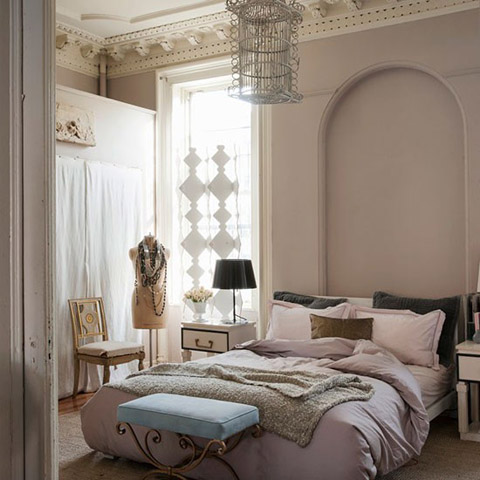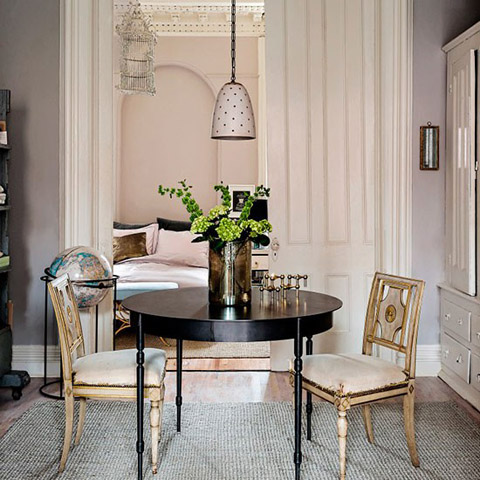 Photography: Matthew Williams.