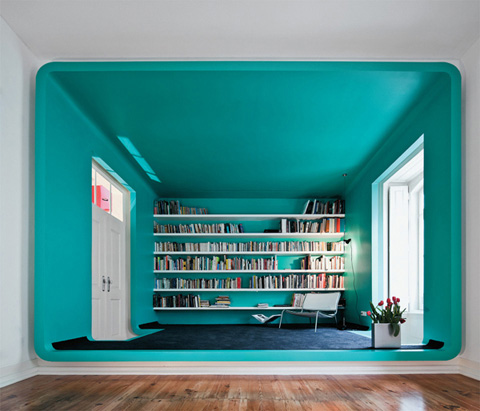 The beautiful bones of this home were covered in white to create a canvas for modern pops of color. The walls, dramatic ceiling planes, and even the ornate ceiling detail wear a flat white coat. Wood plank floors unify, anchor, and add warmth to the space. Traditional transoms, angular doors, and sultry curves all work as an interesting back drop for the daring geometry and color choices.
The entrance greets you with a bright green wardrobe. A floating staircase pops out of the floor and brushes the wall. There are few edges in the blue library, which seems to be suspended. Want a view outside? Step up to a funky burgundy built-in bench.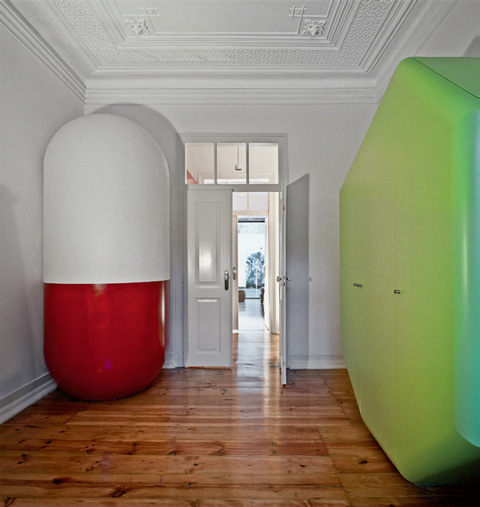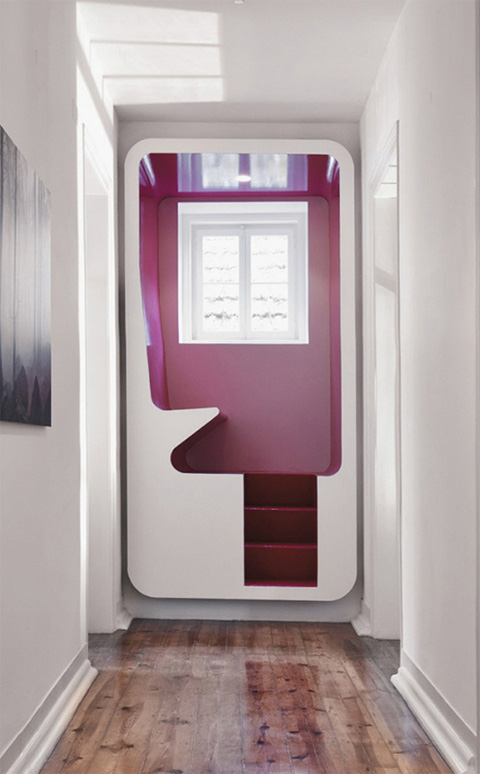 Inside the bedroom rests the same pod as in the library, now as the bed enclosure. Only this time it's all in white and floating over a rich wood floor. Raspberry red kitchen cabinets whet your appetite as they float over a speckled tile floor. You'll find the bathroom inside the red cube.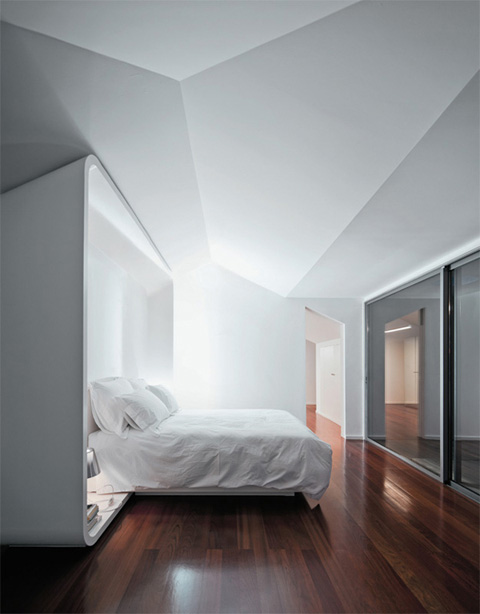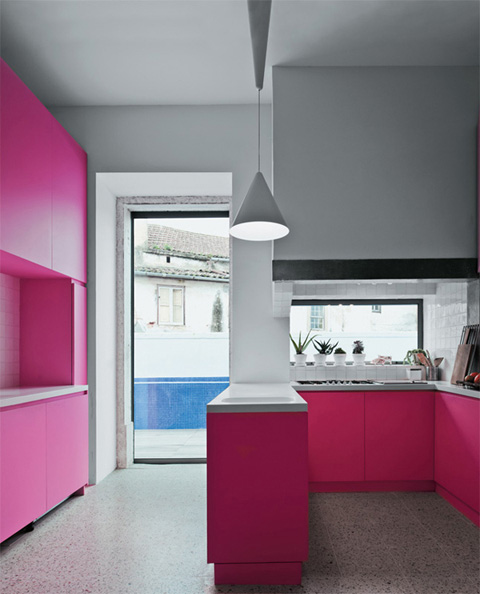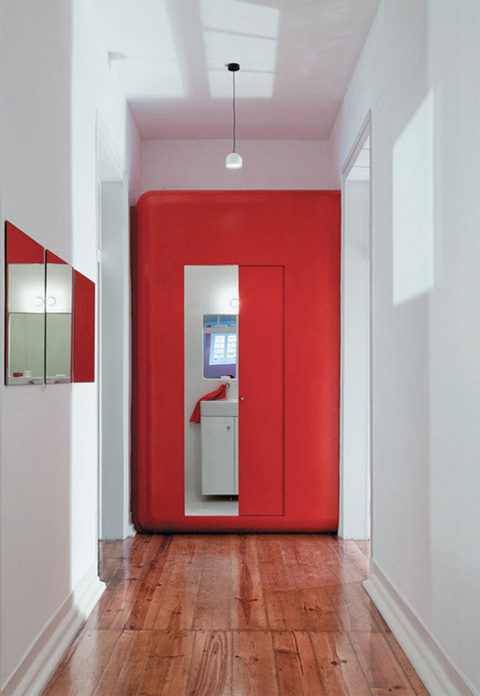 I love how corners are rounded and their meeting with perpendicular walls and floors is recessed. This happens vertically and horizontally and emphasizes the colored elements. This home's apparent simplicity is really a well-orchestrated and painstakingly detailed triumph of subtlety and daring.