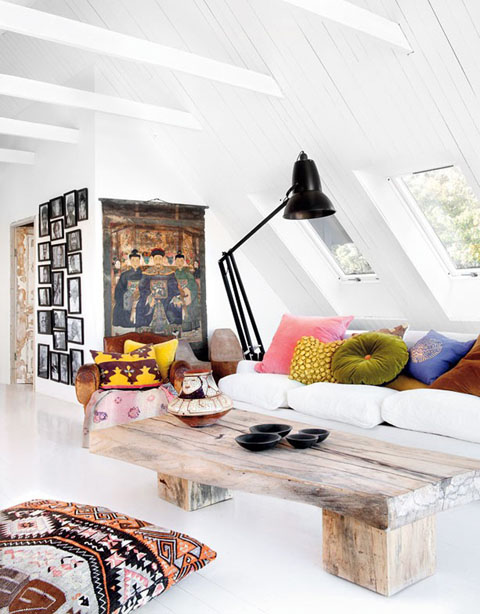 Have you ever dreamed of renovating a villa? Well you're not alone and Swedish designer Marie Olsson Nylander and her husband, Bill, have made that dream come true. They viewed this1970s villa, which had been unloved for 30 years, three times before succumbing to its call. After their purchase they began to remove floors, ceilings, and walls. Swathing the entire interior with a fresh coat of white made it virtually disappear under their quirky collections.

Marie and Bill's love of pieces with personality, scale, culture, travel, and color co-habitat here in the most distinguished way. The ornate Egyptian dining table hosts Eames molded plastic chairs on a zebra rug. Add a George Kovacs arc lamp and an ornate gilt mirror to set a spectacular table.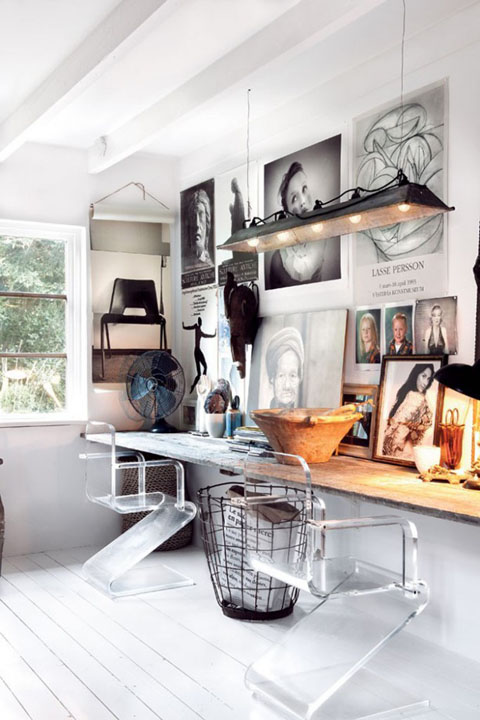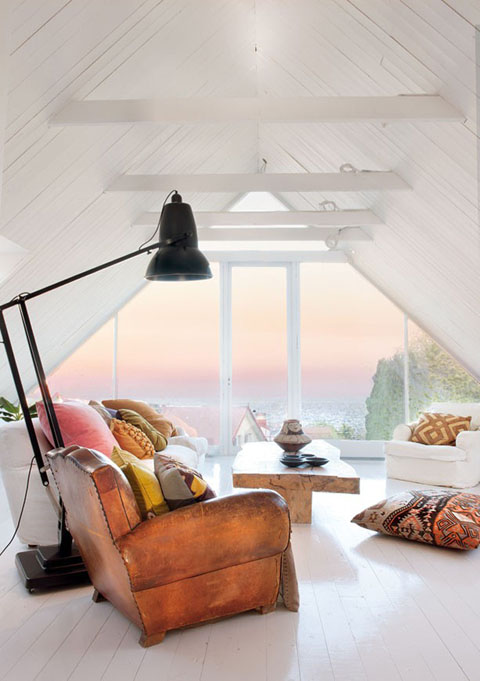 The couple has no fear of color or large scale pieces and they share an affinity for functional pieces that tell a story. A found iron staircase now connects the first floor with the second floor. The seating is wide, deep, lush, and bursting with pillows of every shape, texture, and color. One coffee table is made from large raw wood slabs and another is a retired glass topped cart. Remaining accessories all have a purpose like the worn pottery that stores linens and desk tools. I could absolutely live in this dream villa!