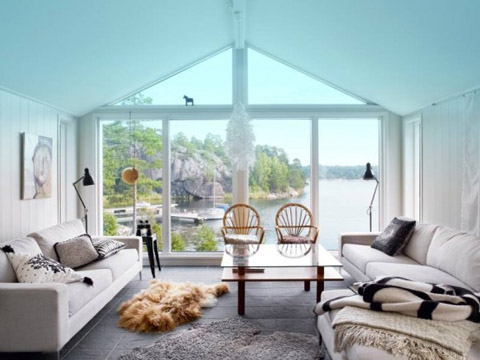 Swedish stylist Katarina Grundstromer renovated this small 1940s home in to her own blissful summer house retreat. Her design proves that nature and style make a fabulous couple. Spectacular lake views are complimented by wood, stone, glass, and natural fibers. The living area seating melds in to the white-washed wood walls and dares you to stay inside with lush textiles and comfort. A delicious mix of chairs cozies up to the honest wood dining table under a stylish and rusty chandelier all layered on a color-rich carpet.
Peek in to the study through an open book case that subtly defines the room and lets light pass through freely. You could work here, or relax in to a good book. Black and white sketches humor the wall of the desk nook. Neutral walls and tile floors continue in the peaceful bedroom. Just the necessities are provided here, either in wood or simple linens.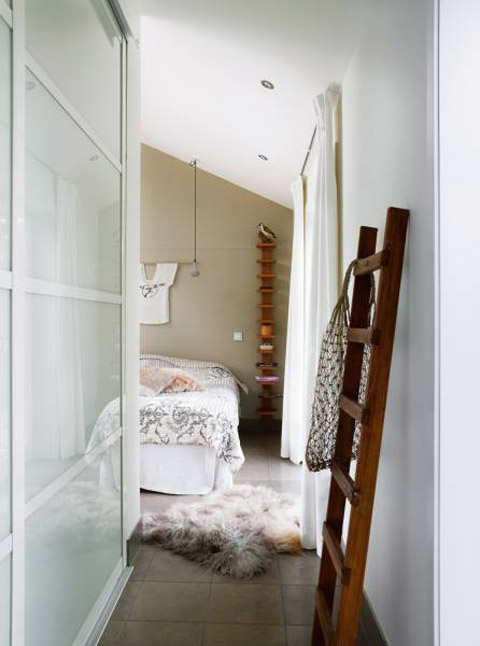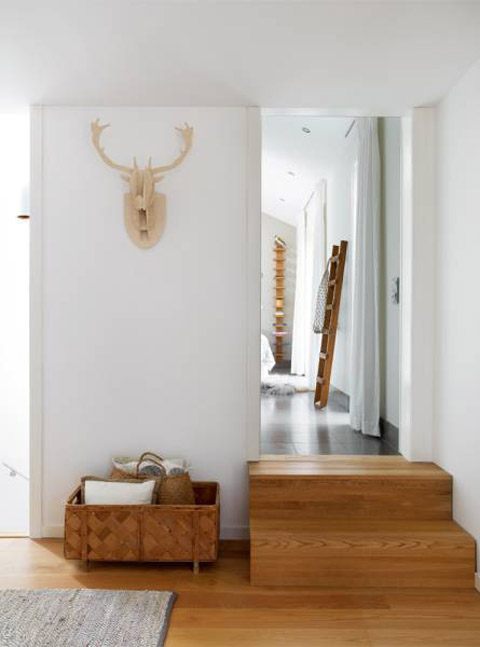 The real stars of this home, after nature, are the two incredible bathing choices. It will be hard to choose either the pristine soaking tub inside or the wood-fired hot tub outside. The indoor tub feels as if it is outside in its bright white light-soaked room. On the patio, a wooden screen provides hot tub privacy and a hook for your towel. Choosing which tub should be your only worry in this charming getaway.