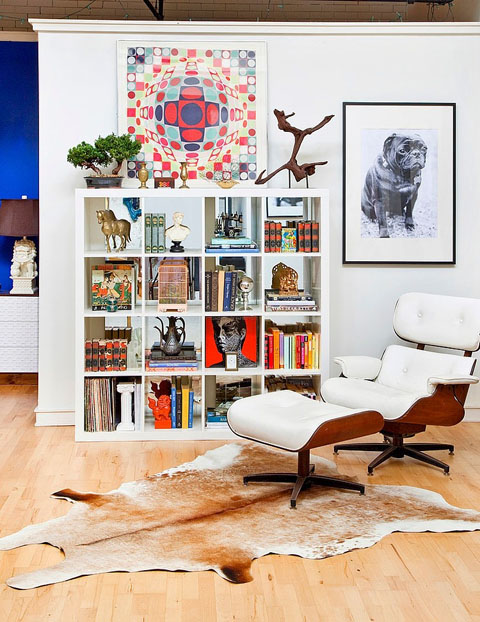 Some times I shudder at the word "bohemian." Mostly because I see it as a heavy mix of patterns, colors, textures, beads, fringes and all those things that when combined frazzle my crisp sensibilities. So I'm calling this spontaneous yet finely tuned interior luxe bohemian.
The living area boasts classic gilt chairs with silky fabric backs and seats opposite mid-century modern chairs with cane detailing and zebra print seats! A neutral tone straight arm sofa lounges next to a curvy live edge wood table. The glass coffee table, with its Moroccan influenced brass legs, gathers them all around.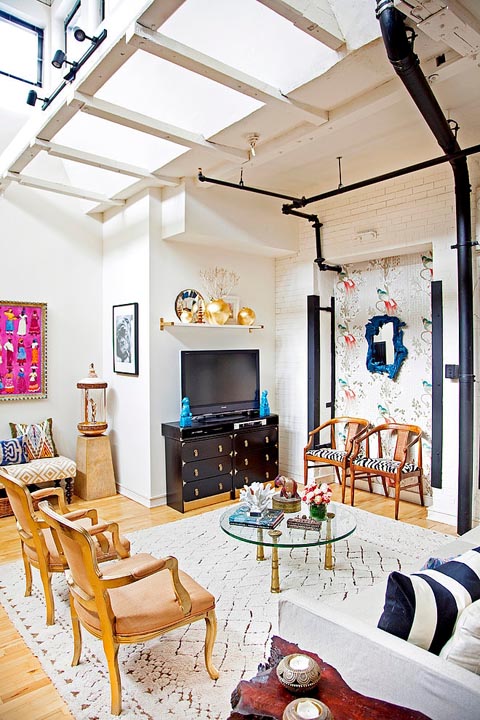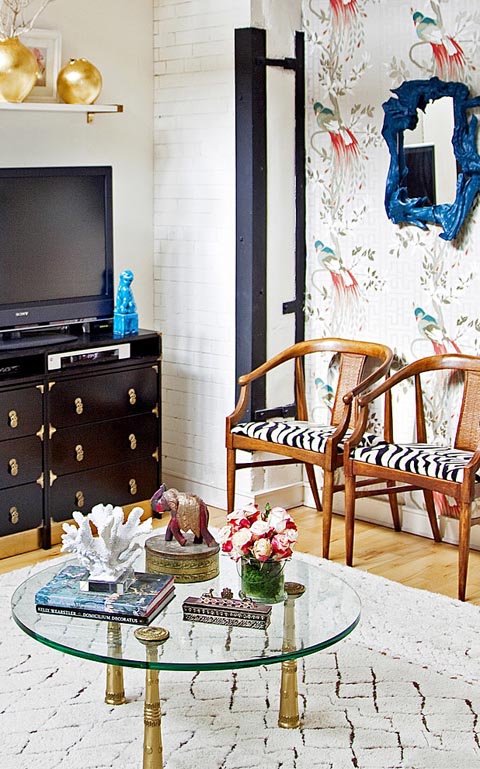 The TV is honestly out in the open and becomes an extension of the black and gold storage cabinet. I love the bright blue writing area with its contemporary pink desk, Asian lamps, stools, and art. Add a chunky wood shelf and abstract art and it becomes a rich unexpected delight.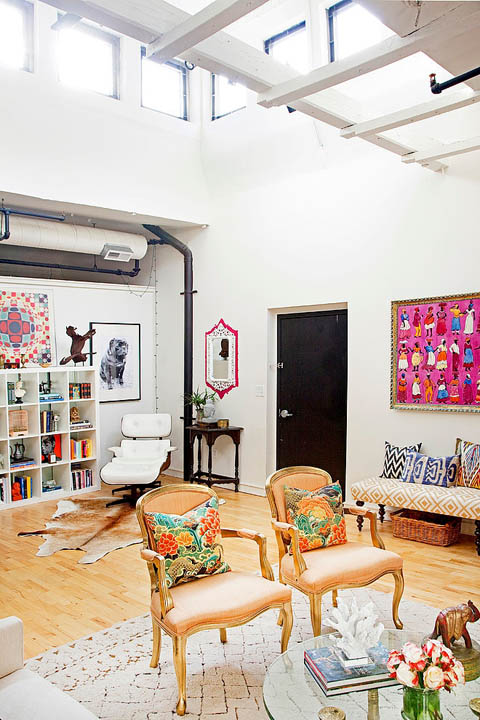 The real genius of the loft is the use of color repeated rhythmically and expertly around the space. Neon blue, hot pink, and black show up boldly and subtly. Materials and styles are also repeated from the cane in chairs to the bamboo tables and stools. Dogs are a recurring theme in Asian style lamps and black and white photos.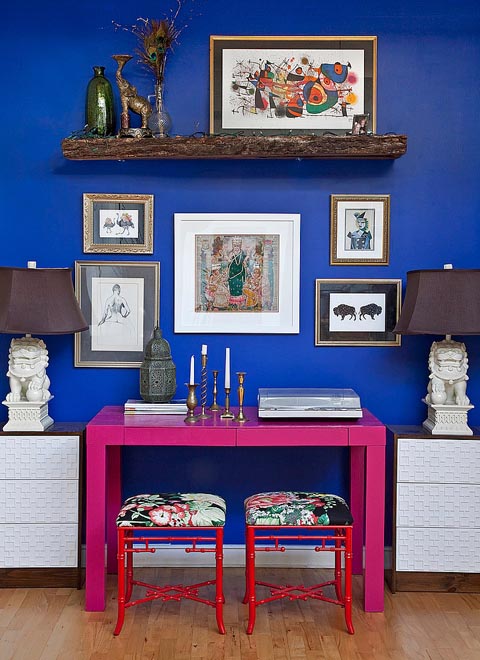 In the bedroom the bright blue and hot pink are muted and layers of fabric, prints, and natural materials provide rest for the eye and the soul.