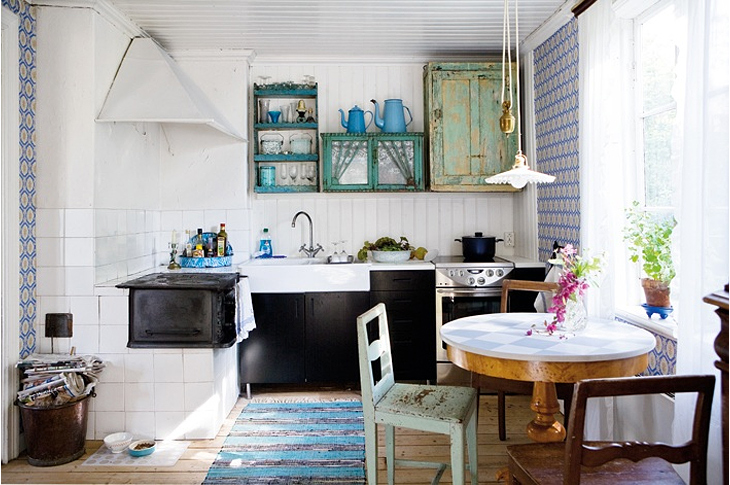 Oh la la! Just like out of a fairy tale this adorable place seems to have jumped out from, doesn't it? The combination of natural, seemingly untreated wooden floors with simple white tiles and a retro toned blue wallpaper just sets the right scene for it. The kitchen, a tiny place dipped in faded shades of blue and green painting the old cabinets hanging above the sink. The sink itself, just basic, in white ceramic contrasts the more modern tone of the black cabinets underneath it but totally flirts with the old oven, resting in its left corner.
A small, round wooden table is bathed in light, while situated in front of a window, just a meter away from the sink and main cooking area. Its artfully painted top gathers around it a mixture of different chairs, ready to welcome warm conversations over tea and cookies.
In the living area the sofa is covered with a colorful crochet cover, a chair wears a flowery gown, while they both will shine under the romantic light of the chandelier in the evening. They say that home is where the heart is and above all this place shouts out how much love it can hold in its arms.